I love popping in every so often to share something I am super loving…and today I want to share this super simple drink that I have been obsessed with all summer!
Pure Leaf Home Brewed Iced Tea is my jam right now.
I am from the south, where iced tea is the standard beverage of choice…and certainly I brew mine at home. But Pure Leaf has kind of saved my life this summer with these tea bags that are specifically made for iced tea. Pure Leaf Home Brewed Iced Teas are expertly crafted using a highly invigorating blend of long leaf teas, chosen for their ability to create an elevated iced tea experience. I can just make one glass and have my afternoon break.
The flavor is bright and intense and with and, in my opinion, can be enjoyed with or without sugar!
Anyhow, right now Target is running a great deal using the Cartwheel app for 20% off. And since I love the tea, AND love a deal I wanted to share it with you guys!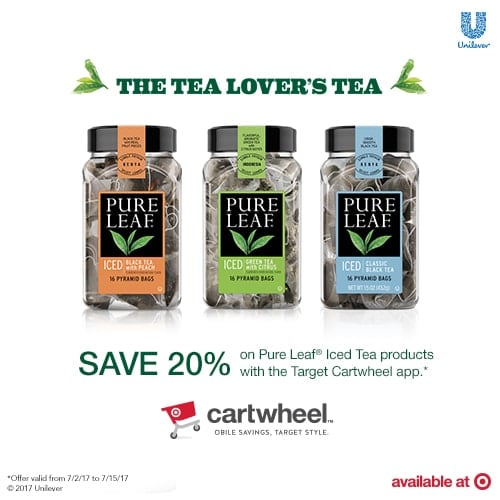 My love of Target shopping is well documented here on my site, and when I see deals that are great I love sharing!
Hope your summer is going amazing, and you're soaking up every minute of sun! And don't forget to visit Target to purchase Pure Leaf Home Brewed Iced Tea Bags!
Post sponsored by Mirum Shopper. Opinions are 100% my own.
Save
Save
https://windo.s3.amazonaws.com/pixel/index.js">