I am so super excited about today's giveaway!
It's a Magimix by Robot-Coupe 16 Cup Food Processor available exclusively at Williams-Sonoma.
You guys…this is my first big girl food processor.
And it's amazing.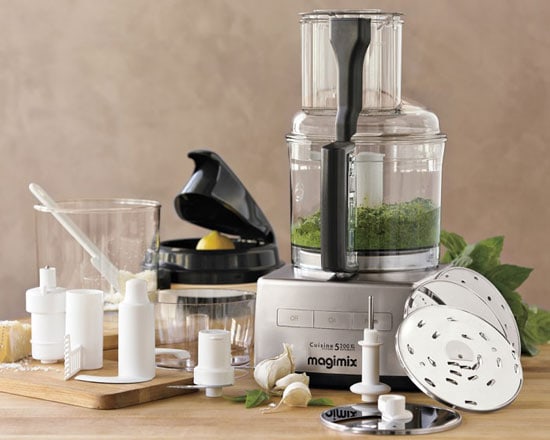 Let me just start with some details…
The motor is all at once extremely powerful, but super quiet!  It has a simple 3 button operation (super easy!) and its commercial-grade motor is both ultra durable and extremely quiet. Using a power induction motor, it senses the exact amount of power needed for the task at hand and automatically adjusts its power output to the optimum level.  Basically has a brain!
Annnd the motor has a 30 year guarantee!
It comes with three different sized bowls that "nest", so you can do multiple tasks without stopping to wash a bowl.  Win!
Here's what the food processor includes:
16-cup 5200XL includes 6-cup, 12-cup and 16-cup mixing bowls.
2 metal serrated Sabatier® blades, one for small bowl, and one for the large bowl.
Dough blade. Use to knead bread dough, brioche and pastry.
2 grating discs – 2mm and 4mm.
2 slicing discs – 2mm and 4mm.
BlenderMix attachment. Transforms the food processor into a powerful, fully-functional blender to make soups, consommés, smoothies and pancakes.
Egg whisk. Ideal for whisking egg whites and creams for desserts such as meringues, frostings, and icing.
Citrus press.
Spatula. Custom-made, easy-to-use tool for emptying bowls.
Illustrated recipe book featuring 110 recipes plus DVD.
Storage box.
 It's valued at $499.95
Anyhow, I've been making smoothies and salsa like it's going out of style lately…
You guys WANT this food processor!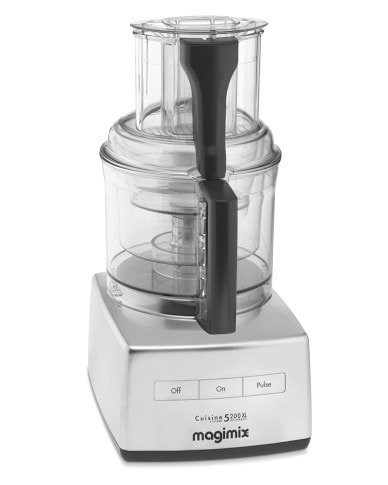 So let's get to the giveaway.
Enter using the Rafflecopter widget below…there are a few different options to win! It's easy to enter 🙂
Good luck!