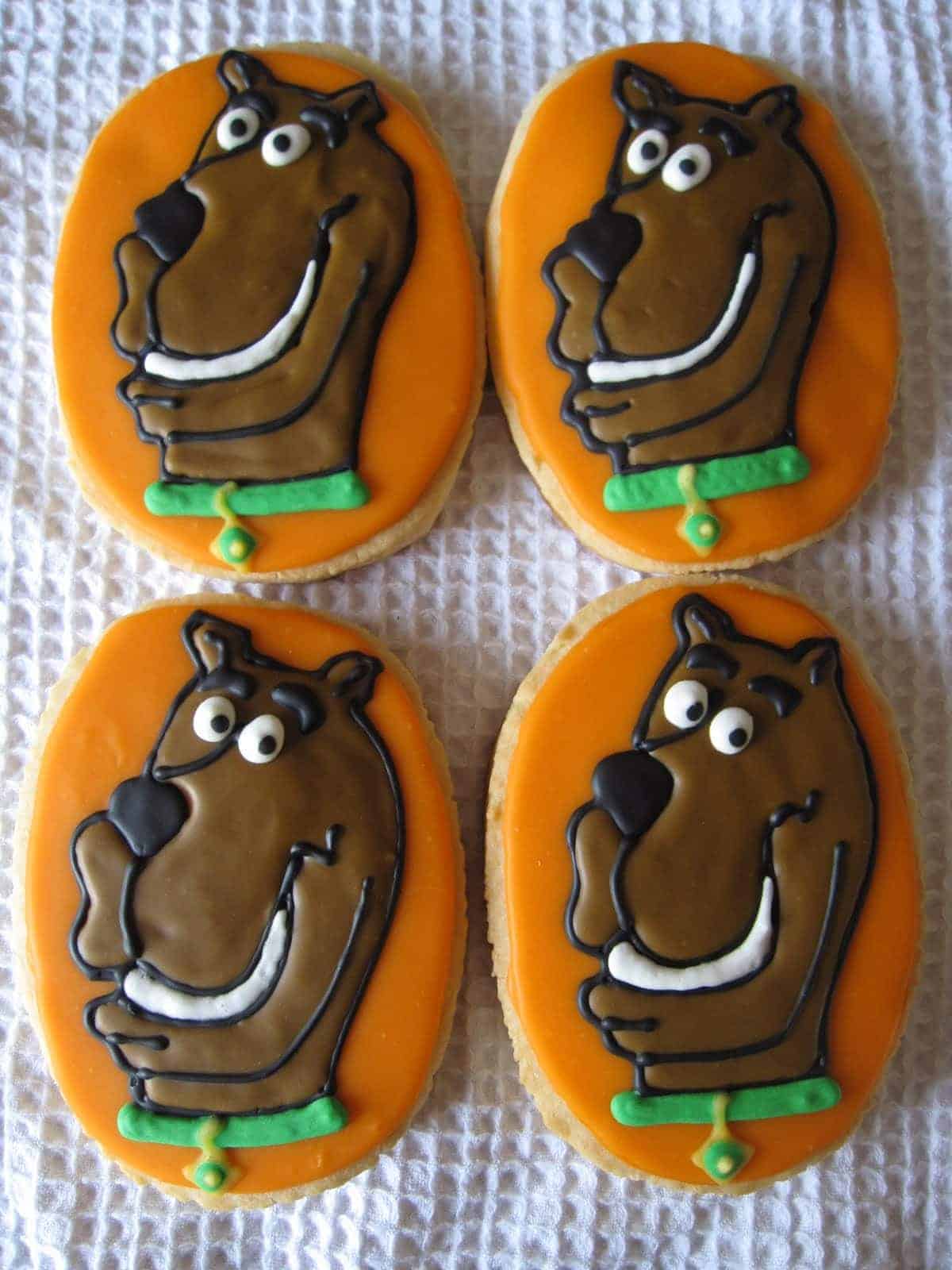 Today, for me, is the official "first day" of the New Year. Weekend is over; no more parties, kids are back in school, real life has now set in, and it is only a matter of time before AMEX sends me my Christmas bill. Ouch!
But, with the New Year comes a new outlook. More of this, less of that. Resolutions made and some already broken…you know who you are.
Some of you brave people have written about your resolutions in a public way. I will not.
I am chicken, hear me "bawk". Oh, that rhymes, how fun!
I have pronounced resolutions in the past..loud and proud for everyone to hear and then they subsequently watch as I do not accomplish them. Not trying to be Debbie Downer here, WAH-wahhh, just trying to hold onto what little dignity I have left. Past resolutions have included, but are not limited to:

read more

lose weight

become more organized

exercise more

spend less

parent better

become a vegetarian (who was I kidding?)
and so on and on and on and on…
Like I said in a former post, I do plan to limit myself, but that's all I am going to give you 😉
OK- not that that any had ANYTHING to do with cookies, so why not bring it back around, ya know?
Cookies…yum.
I have been wanting to post some of these pictures since the fall, but have been busy filling my posts with holiday treats…so here are a few of the cookies I did the past 2 months or so, un-holiday related.
Let's see ~ here are some Scooby Doo Cookies…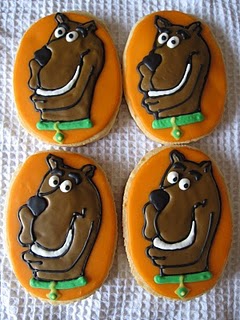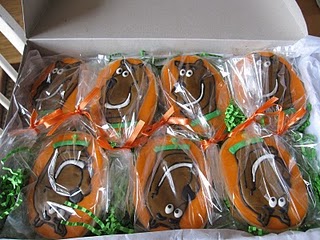 And Transformers Cookies…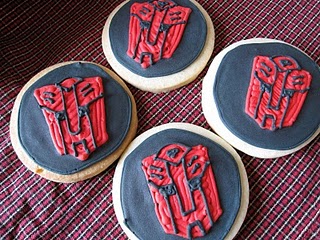 Autobots and Decepticons.
Sorry abou the poor picture quality here, it was late and I was tired.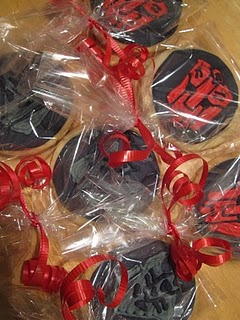 I wish I had flooded the faces in, instead of piping them…oh well, next time!
Next up…
These are for a group in Houston called the Texian Army and this is the "symbol", if you will. From what I understand they are die-hard supporters of the Houston Dynamo (soccer).

Kinda scary 🙂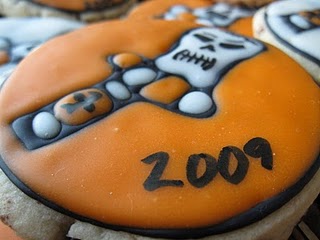 These were for their end-of-the-season party.
Another thing to note about these cookies is they were requested to incorporate chocolate, so they were Chocolate chip Sugar cookies.
See the mini chocolate chips??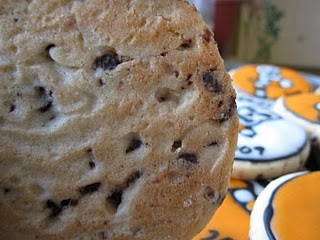 The last set I will include here are some high heels. They were for a sweet client's 60th birthday brunch for the ladies.

She requested that they were in fall colors because this was before Halloween.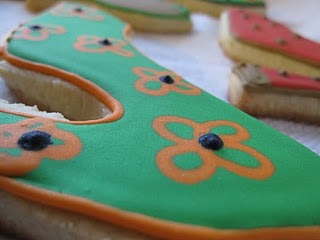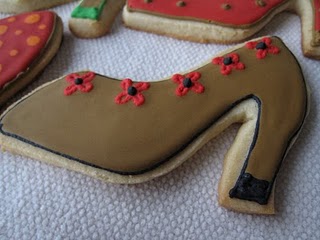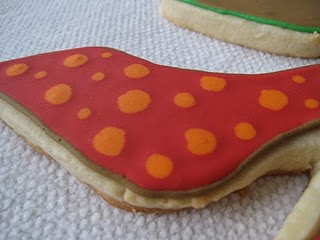 I didn't have a heel cutter that I liked for these, so I cut out my own.
The heel cutter that I have has too skinny a high heel and I didn't want there to be any broken heels on her birthday. That's enough to make any lady cry!
Hope you like the cookies and everyone enjoy their day back to reality!