This recipe has been updated. CLICK HERE for the full recipe!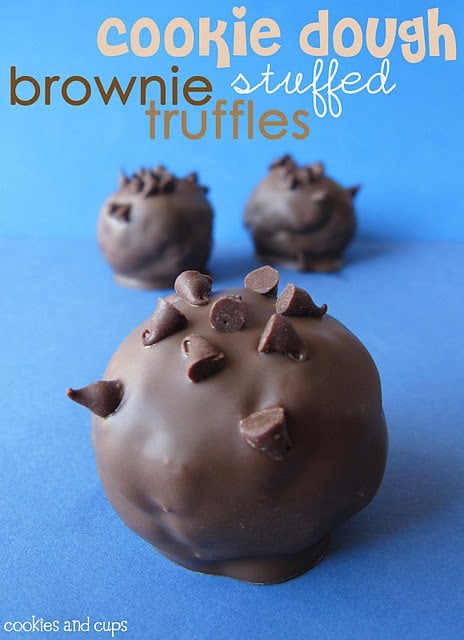 You're gonna love these Cookie Dough Stuffed Brownie Truffles! I created this recipe in 2011, but have updated it and improved it HERE!
Last week I made these stuffed brownies truffles, but I couldn't get the stuffable possibilities out of my head!
Just bake a box of brownies, let them cool and then break them up! Brownies hold together really well so you just take a handful of brownie and form it around mini cookie dough balls. I mean HELLO!
Egg Free cookie dough might just be the perfect food. Try your hardest not to eat it all before you can make your truffles!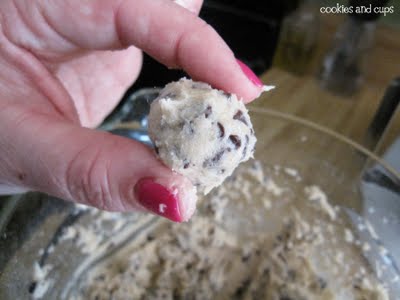 How fun are these?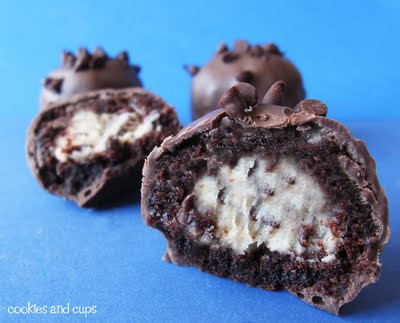 This recipe has been updated!