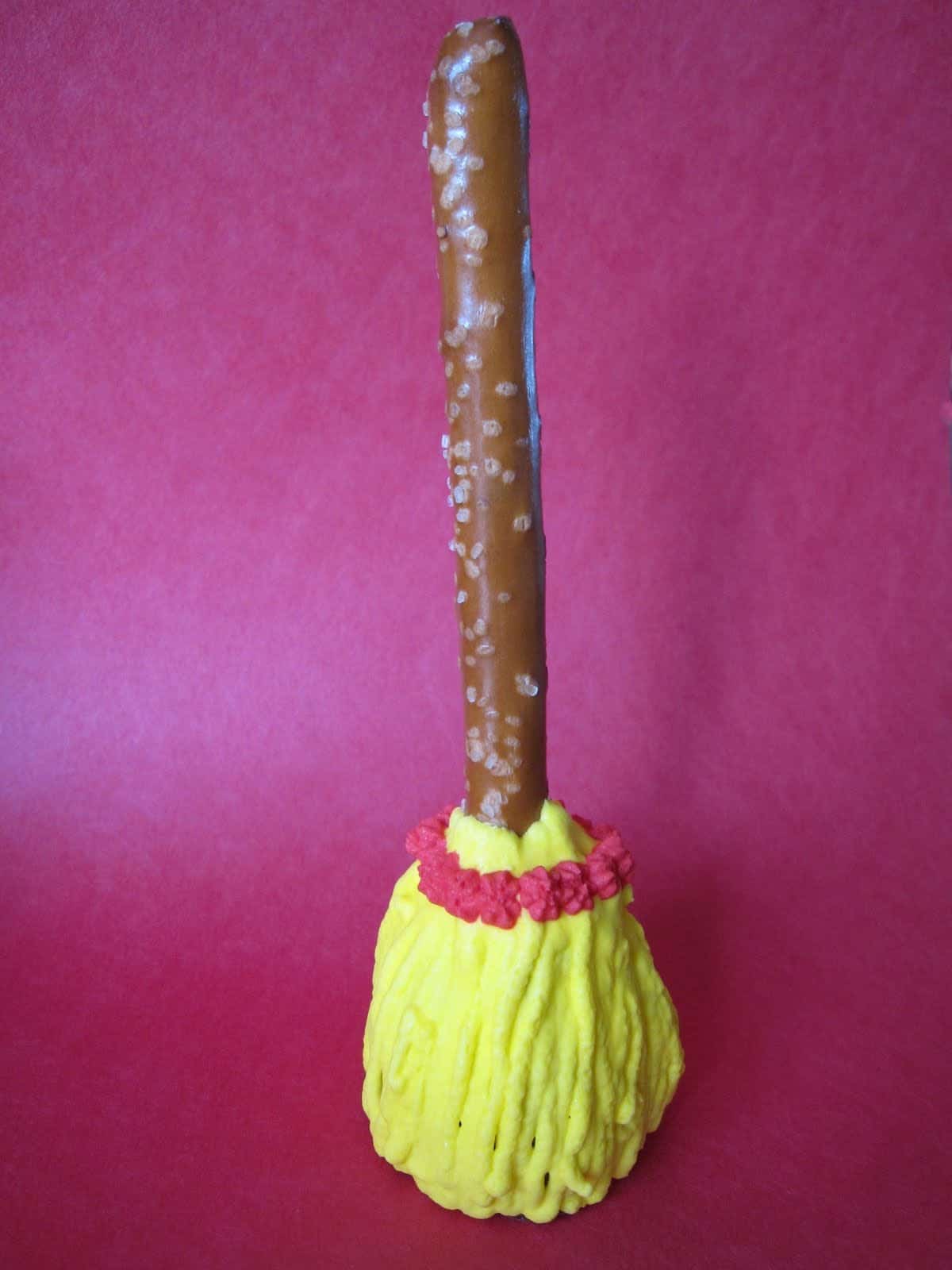 I know, I know…I have a problem here. These were a bit better in theory then they actually turned out, but I still think they are worth sharing.

Oreo Truffle Witch's Brooms
!!
They would be cute with the Witch's hats I made last week.

Follow the Oreo truffle recipe…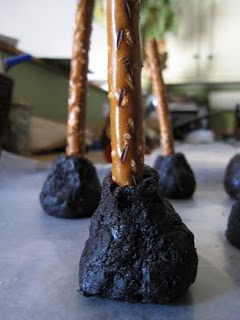 Stick in the Pretzel Rod…

Freeze for 20 min or so…
Dip in Chocolate…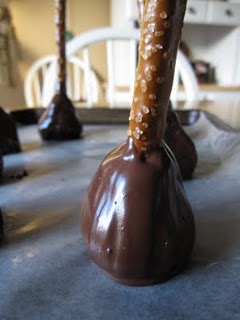 pipe on Royal Icing for broom bristles (size 2 or 3 tip)…
and then a little red accent.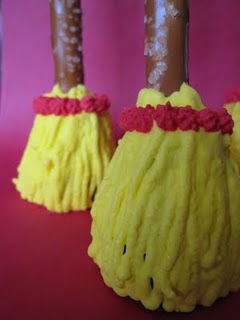 I had some royal icing in my fridge already made, but I know most of you out there don't have royal icing just laying around. Another alternative for this would be getting some yellow candy disks, melting and dipping the truffle in that and then just accenting it. They might not have the same "bristle effect", but I think they would be pretty darn cute!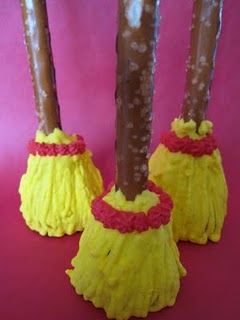 Stay tuned for more truffle action because I am armed with a price club size box of Oreos and I am not afraid to use them 😉