I have compiled My Essential Holiday Baking Guide!
All of my favorite recipes in one place, plus a few extra recipes from sites that I love around the web!
All in all I have 100 recipes that is sure to make your Holiday Baking, not only easy, but incredibly sweet!
I know none of you will actually MAKE 100 different kinds of cookies.
I mean, really…you won't, right?
Anyhow, I wanted to put together a go-to list…I'm trying to make it easy on you folks!
I mean, I DO encourage you to snoop around my site for ALL my other recipes!
But I did some of the search work for you by going back and searching my archives for the recipes that are easy, delicious and special enough to make it onto your holiday baking list!
I've separated them into categories so you can easily navigate and provided links to all the recipes with numbered images, so you shouldn't have any trouble finding what you are looking for!
AND as a bonus at the end I've picked a few of my most favorite recipes from sites that I love.
So let's start this business.
First up…Cookies. Duh.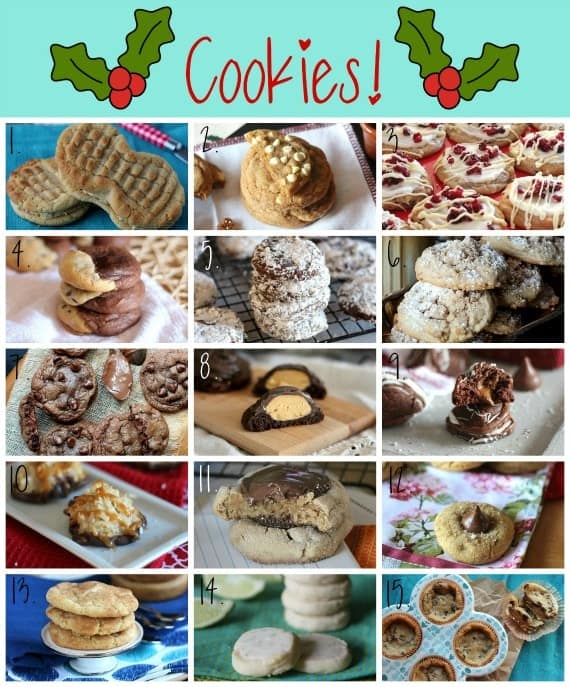 Cookies are probably the number one treat that people bake this season. So here are some of my favorites!
Next up it's nice to throw together some candy or snack mix too! They make the perfect gift!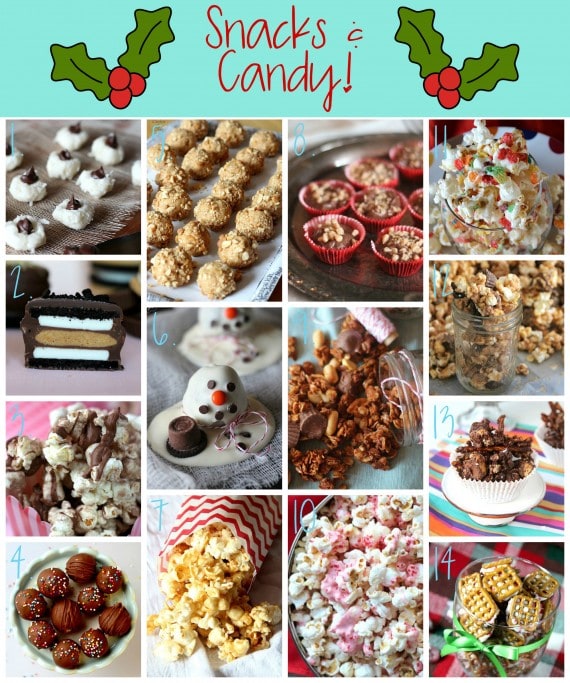 I love baking Cookie Bars and Brownies…some of my my most favorite recipes that I have created are in this category. Let's have a look: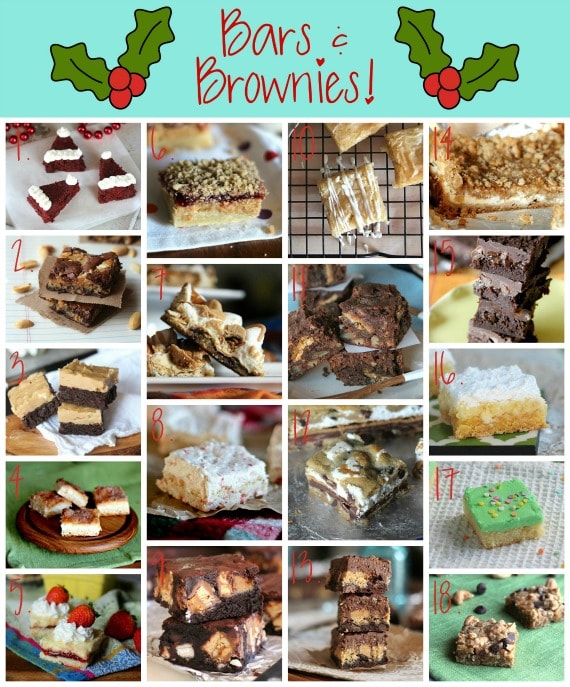 Fudge is quintessential Holiday food, isn't it? Let's take a look at some yummy (and easy) recipes!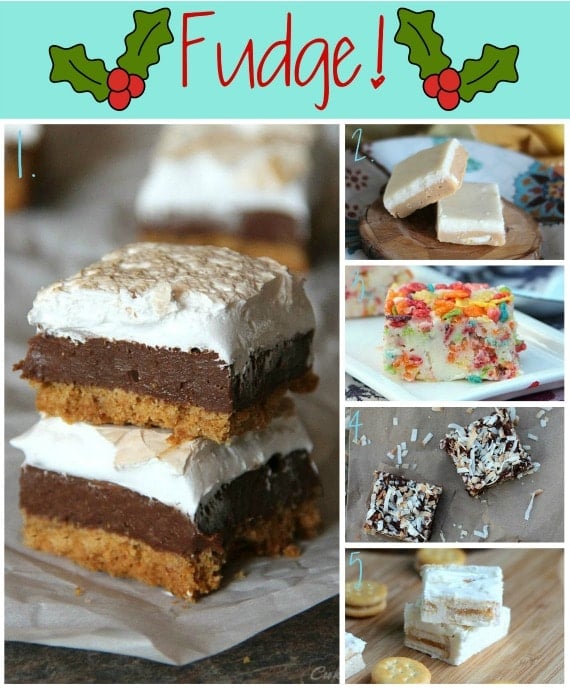 I love adding no bake treats to your baking list! While your cookies are in the oven you can whip up one of these fab no bake recipes!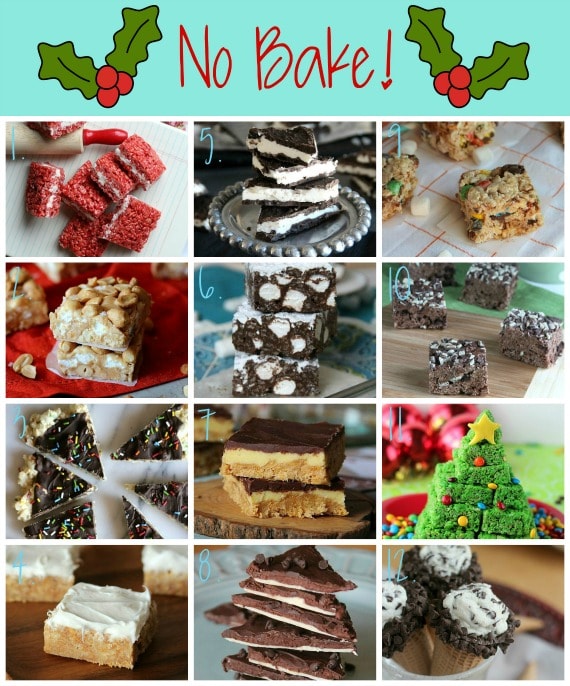 Now my most favorite Holiday treat that I make: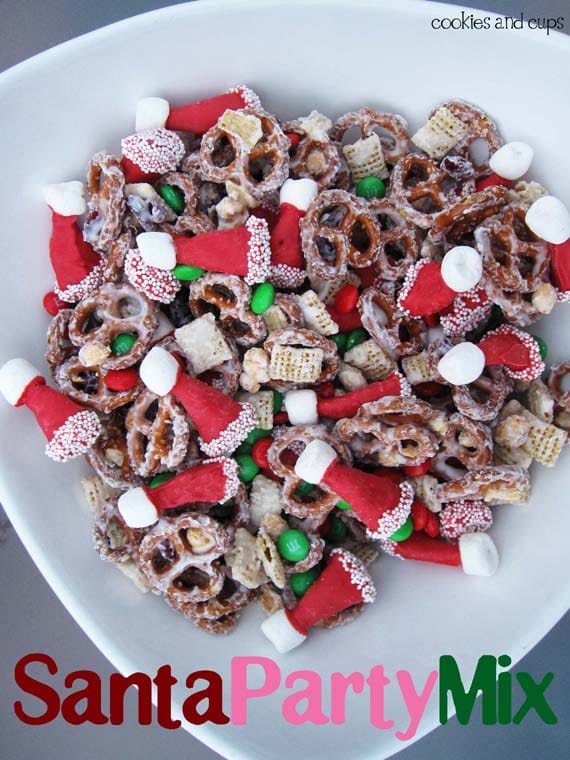 I made this many years ago and it is still my number one holiday treat! It is one of my most popular posts of all time and you guys continue to come back to it year after year!
Now I want to share some amazing treats from some of my most favorite sites! You guys need to go and check out these fantastic treats!
Happy Baking my friends!!