Happy 2018!! Can you even? I am really excited about what the year ahead has to bring.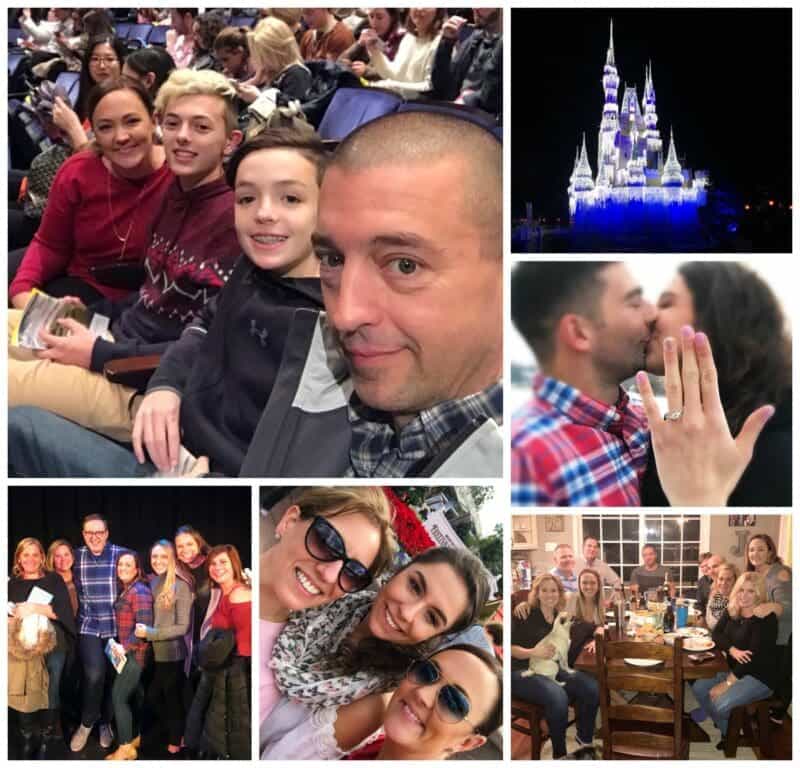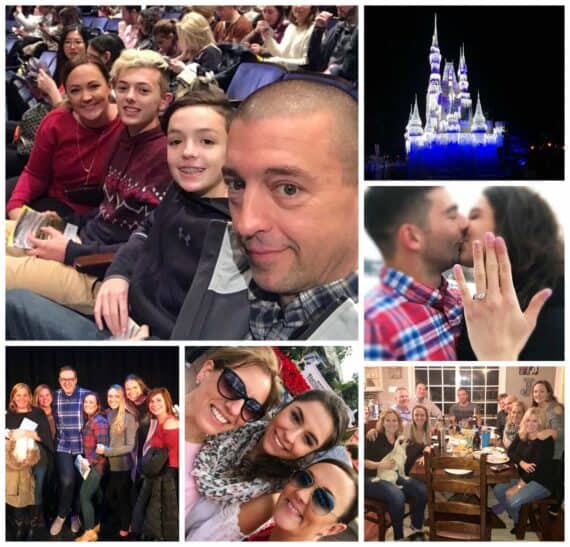 Being present and grateful each day is a goal of mine this year. I want to enjoy every minute and not get bogged down by the what-ifs. I struggle with thinking about what "bad" could happen, as opposed to focusing on the good that IS. I know I am not alone in this. I have so much to be grateful for and those things deserve WAY more energy than the negative.
So cheers to a happy and healthy 2018. I'm ready for it.
Now, with all that said, one of my favorite things to hear about is what you got, gave, did over the holiday season. I love hearing the all the family traditions, and getting a glimpse into everyone's festivities. I took about 3 weeks off from working (mostly) and it was glorious. Glad to be back, but happy I am able to schedule time off for myself as well.
Earlier in December I went into Brooklyn with some friends and we saw Matt Bellasai perform. He.Was.Hilarious. I also got to spend a few days in Disney with a good friend and my future DAUGHTER IN LAW! Yep, our oldest got engaged and we are over the moon excited for them!
Every year we go into NYC and see a show together as a family, and this year we saw Wicked. I have actually seen Wicked (a few times), but my family hadn't seen it yet, and I am happy to report that they all loved it.
Christmas Eve we spend with my in-laws, and Christmas Day after opening presents we decided to go to the movies, which we've never done before. We saw Jumanji and it was great! Also, since we went to the movies, I didn't want to stress about prepping and making a whole huge Christmas dinner, so we just made appetizers and we sat around picked on snacks and relaxed.
We also spent New Year's Eve in a very casual way…we hosted a game night with some friends, and it was easy, relaxed, and low key. Totally loved it.
The kids went snowboarding over break, and I did a lot of sitting on my couch. I gained about 7 pounds and now have to deal with that, but I loved every calorie, and dare I say it was totally worth it?!
ANNNND I was very lucky this holiday to get some really cool stuff…
First and foremost, I will be the first to admit, I got a vacuum for Christmas, and I LOVE IT. As a rule of thumb I generally don't recommend getting the female in your life an cleaning devise or appliance. But, in this case, I have wanted one of these little vacuum robots for SO LONG. And I got one 🙂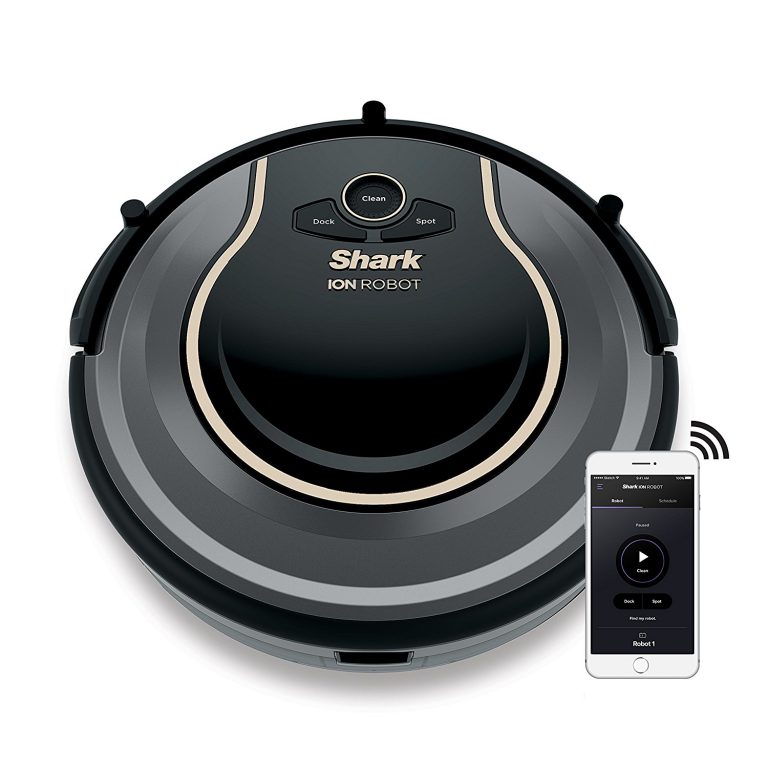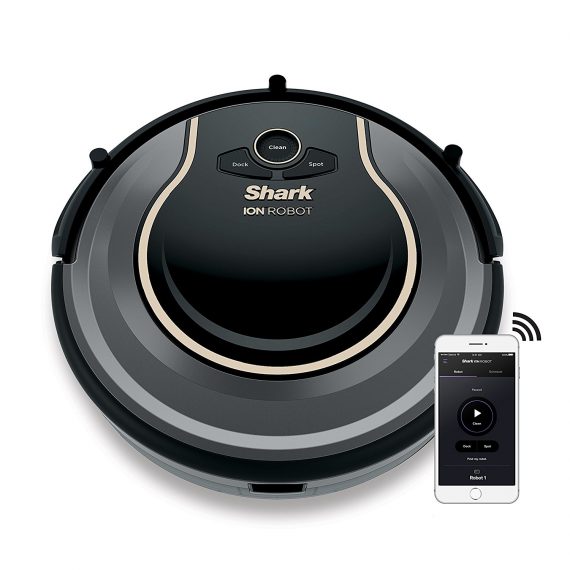 I got the Shark ION Robot 750 Vacuum. It's a fun little guy who does a pretty good job of cleaning up the floor! I mean, it's not replacing my big vacuum, but it's great to run everyday, pick up dog hair, dust, grass etc. We've been using it since Christmas and so far so good!
Next up, I got the MOST AMAZING LOTION IN THE WORLDDDDD. This is a splurge item 100%, but so worth it to me.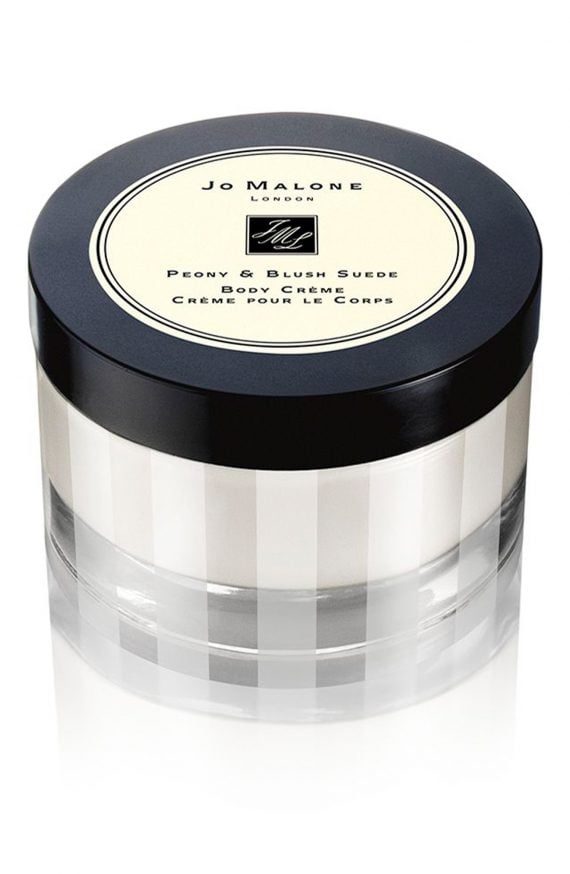 It's the Jo Malone Peony & Blush Suede Body Creme. The smell is seriously DREAMY. I've loved this scent for a while now, and this lotion is crazy good. The smell lasts longer than any other body lotion I've ever used, and it's ULTRA moisturizing. Seriously just yes.
Another fun little thing I got…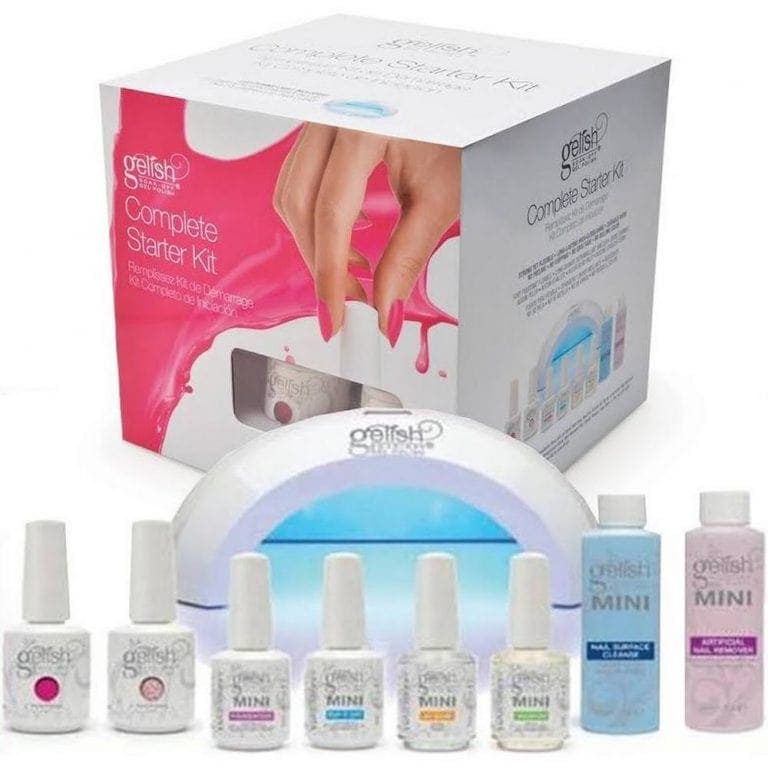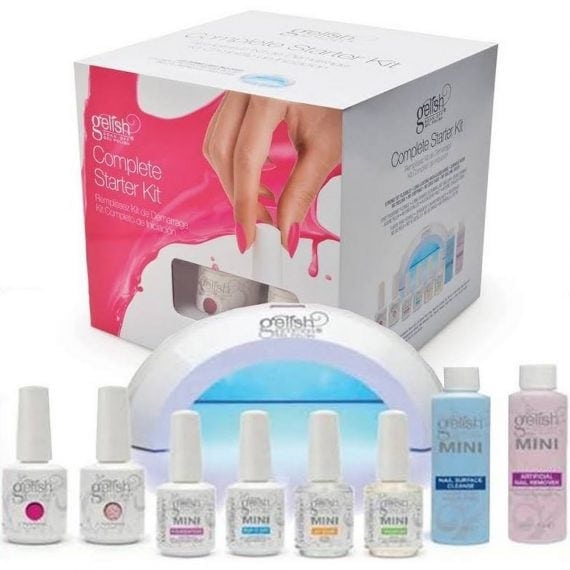 I get my nails done pretty regularly at the nail salon. So when I saw this at-home kit online, and raved about by a few different people. It's the Gelish Pro Kit with LED lights. I haven't gotten a chance to try it yet, but I'll post my thoughts over on my Instagram stories!
And if you know me, you know I love perfume. LOVE IT!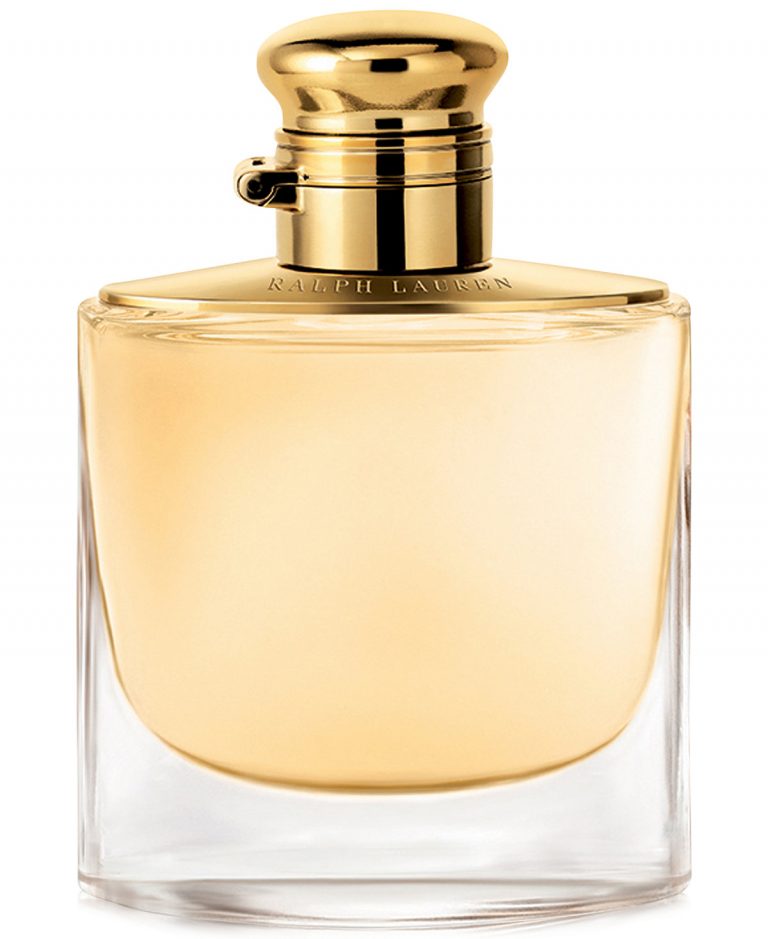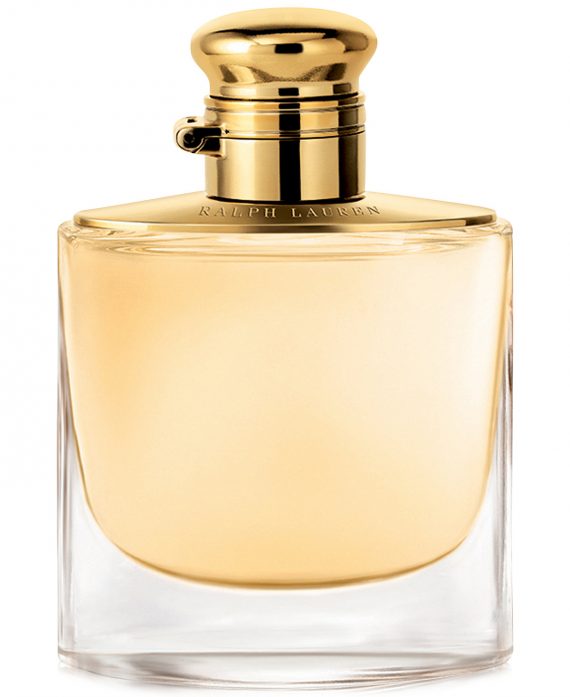 And my boys got me this beautiful perfume called Ralph Lauren Woman. It's a woodsy floral, and something totally different than anything I have. I generally gravitate towards more floral perfumes, and this one is a deep floral, and just smells very rich. It will be a nice one to wear this winter!
And finally I got this pretty…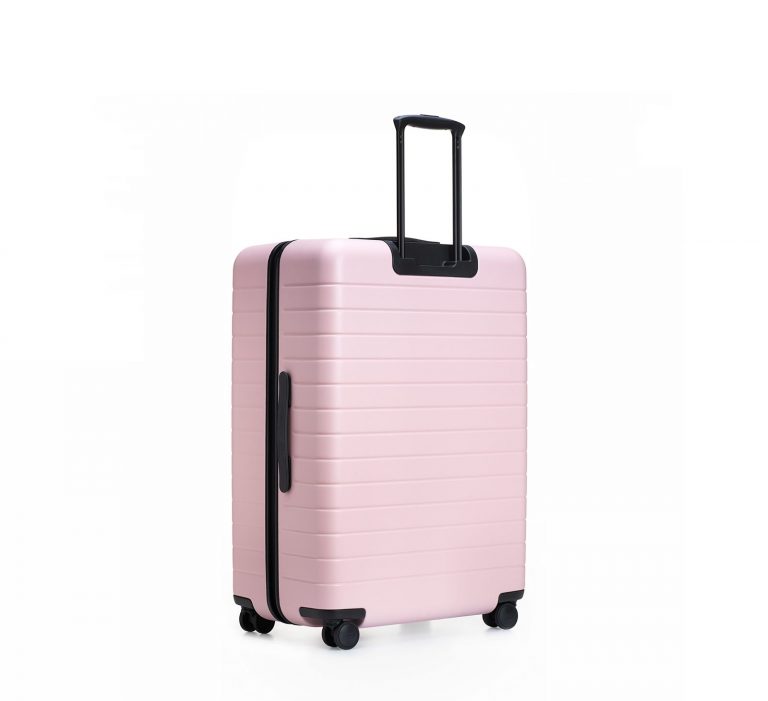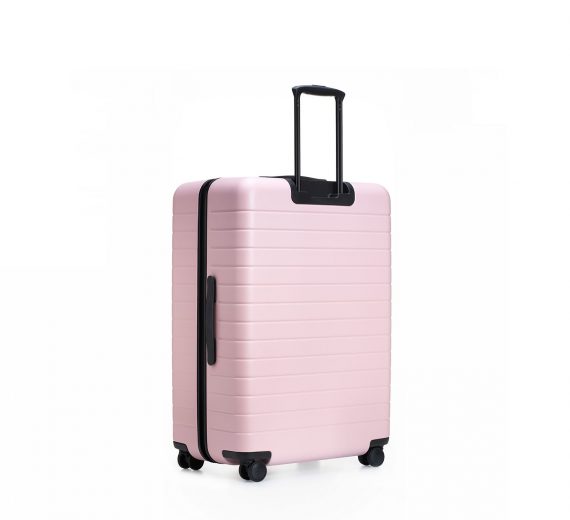 I am SO excited about this carry on luggage from the brand Away. I don't have a hard shell carry on piece of luggage, so that's the first thing I love about this. And obviously the color. I mean. AND this luggage has USB ports in the top to charge your phone on the go!! SO FREAKING GREAT! I mean, how many times have you been at the airport and your phone is about to die? I love it so much. Now, I just need to plan a trip so I have somewhere to take it!
Now let me just tell you about a few things that I bought for myself over the last month or so that I am loving. I mean, when you're out doing the shopping for everyone else, you tend to pick up a thing or two for yourself. Right? RIGHT?
First these sheets…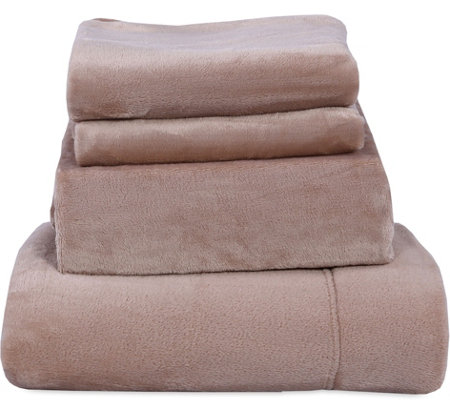 Stop what you are doing rn, and go buy these. They're Berkshire Blanket Velvet Sheets and OMG YES. SO OBSESSED. They are the softest sheets EVER. Of course, they're not "traditional" sheets, and I can't see myself using them in the summer months, but now they are EVERYTHING. You must wash them before you use them, otherwise, they do shed a bit. But we haven't had any issues after the first few washes. And they're fairly inexpensive as far as sheets go! I am so in love with these!
And I am all about the cozy right now, and picked up a few cuties that I have been wearing NONSTOP.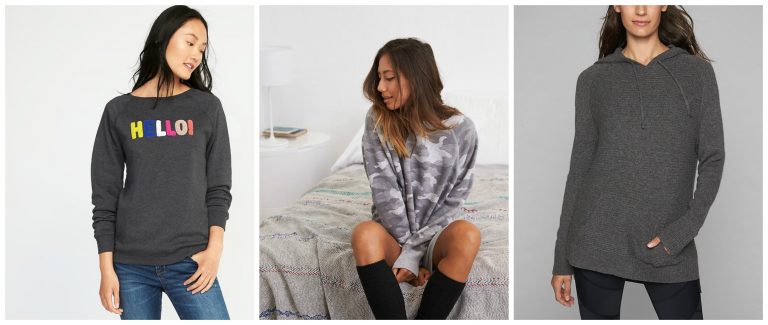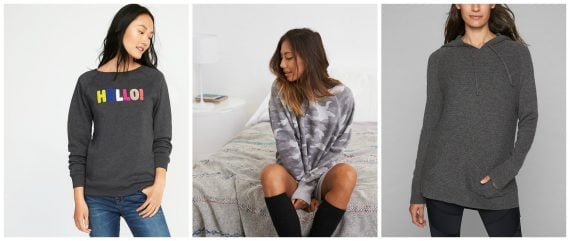 Clearly I am having a gray moment. From left to right:
Hello Sweatshirt from Old Navy
Grey Camo City Sweatshirt from Aerie
And I wouldn't be me if I didn't stock up on candles.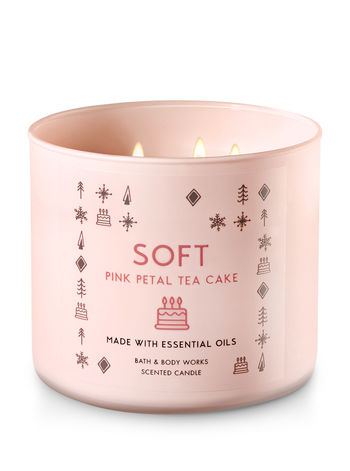 I bought a ton of seasonal candles in December, and picked this one up on a whim. It's Soft Pink Petal Tea Cake from Bath & Body Works. AND luckily it looks like it's still available!
I hope you had a very happy holiday season, and are ready to tackle 2018 like I am. So many fun things to do, places to go, and people to meet. And I would LOVE to hear what your favorite present/memory of your holiday festivities! Leave me a comment below!
**This post contains a few affiliate links