Hellloooooo!!
So I have had a busy few weeks. Busy busy busy!
This post isn't about sweets…well actually it is, but none that I invented…please keep reading 🙂
I went to Arkansas and met up with Kristan and we went to Nashville together to attend the blogging conference, Blissdom
Here is my trip via my Instagr.am photos. If you already follow me on Instagram, you've probably already seen these, but just hang with me, kay?
I'll start at the beginning…
Here's me over-packing. I wore approximately 1/3 of the clothes that I brought…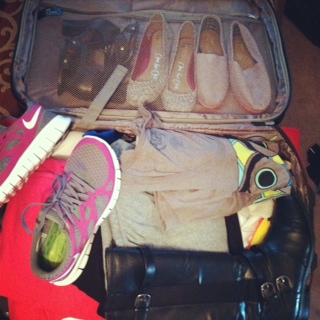 I boarded the plane to Fort Smith super early. That's devotion, people…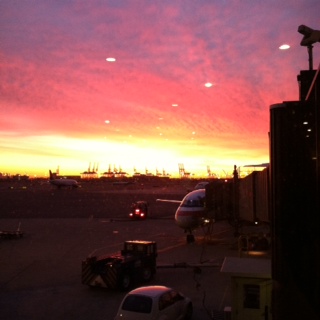 On the plane I read THIS book. And cried. Like a baby.
When I got to Arkansas Kristan picked me up and we went shopping, bought make up and ate Auntie Anne's Pretzels.
The next morning we woke up and got to driving, Nashville-bound.
For any respectable road trip you have to have road trip food. Here's what we had: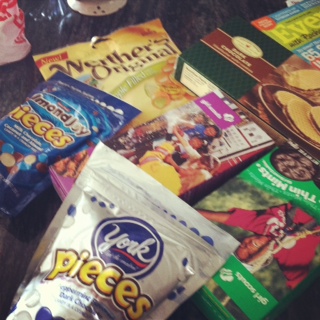 We made pit stops at Cracker Barrel, because really, you kinda have to eat at Cracker Barrel on a road trip…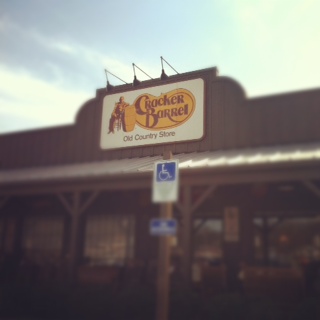 as well as at roadside convenience stores where we would inspect the candy aisle for something new. Good thing I am an expert candy detective because I came across these…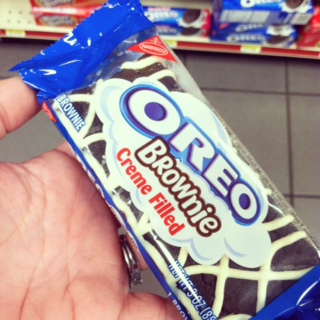 While it didn't live up to its full potential, there is definite re-creation possibilities going on..Stay tuned for that.
We made it to Nashville safe and sound because we are obviously expert road-trippers.
Upon our arrival we promptly jumped on our hotel room beds, checked the mini bar, made sure there was a Bible in the nightstand and ordered "a snack" from room service. Road tripping makes you hungry. Hush.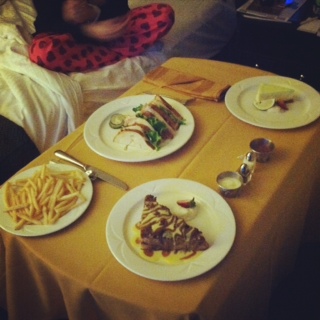 We ordered a sandwich, some fries and two very large desserts. That totally qualifies as a snack, right?
The next morning we got up and decided we needed to wear matching T-Shirts…you know so people wouldn't point and stare.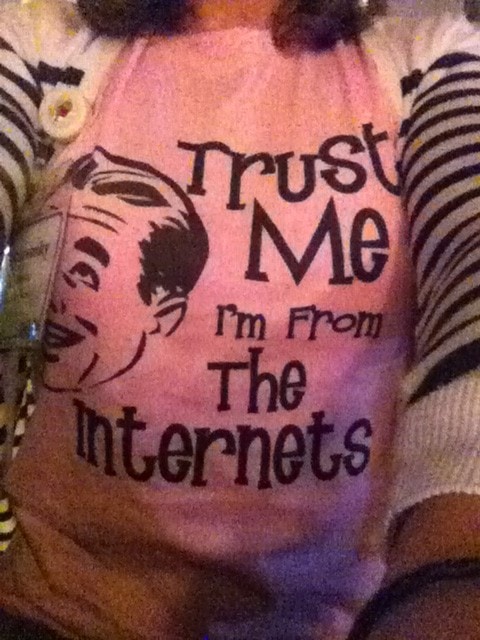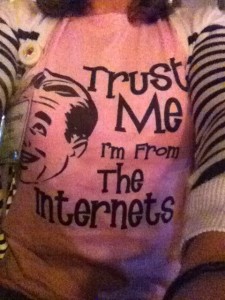 While we were there we met the incredibly sweet and kinda magical Heather from Sprinkle Bakes. She even had presents for us….I mean how adorable it that?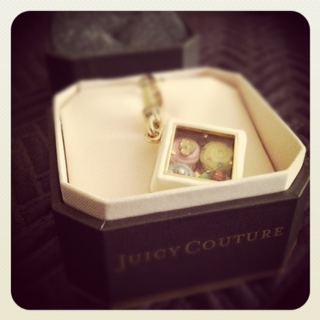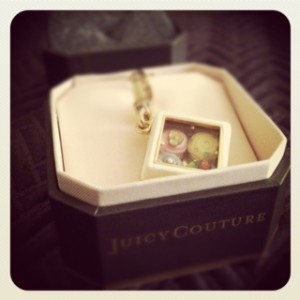 Also, she just so happened to carry her stuff around in this bag…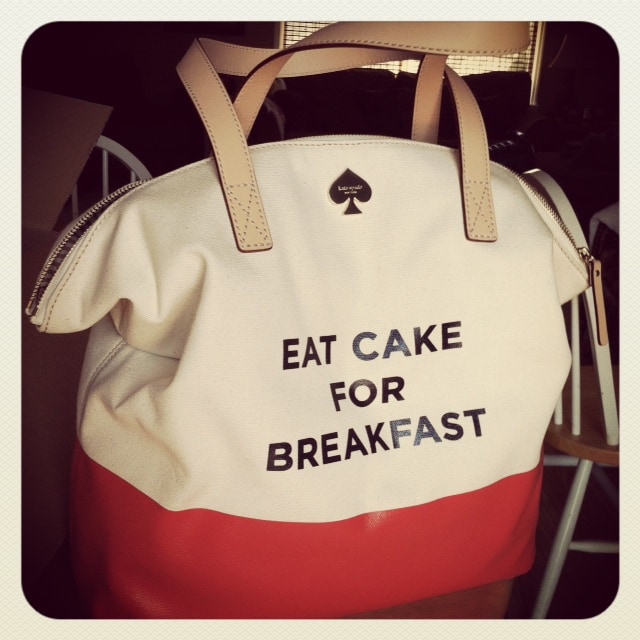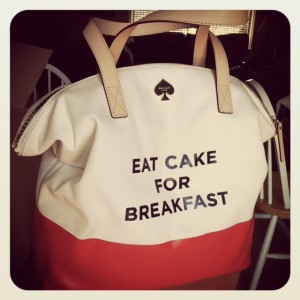 I totally pretended to be all casual about that bag, but as soon as she turned around Kristan and I basically sprinted back to our room to order one for ourselves. It was a fact that I couldn't live without it…and seeing as how I am here to tell you about it, I received mine in the mail the other day.
We did some shopping inside the Opryland hotel where I came across this stuff…that would certainly make your toast hardcore.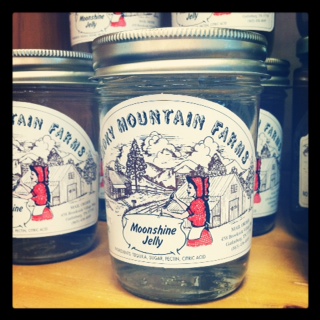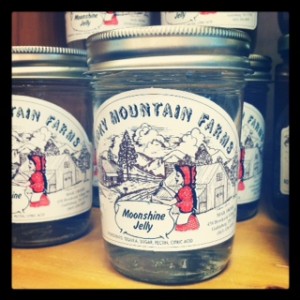 There were some really great sponsors at the conference. My favorite had to be Hersheys. They were handing out free candy. I literally contemplated putting on a disguise to go back for 2nds and 3rds.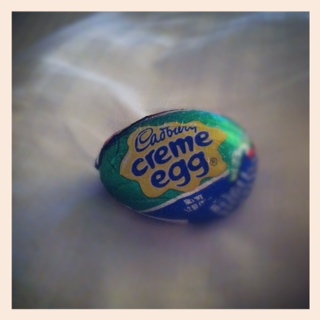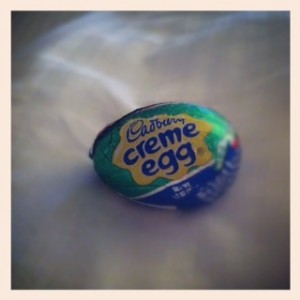 …and…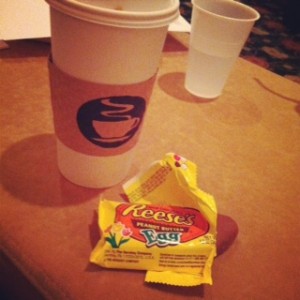 Another cool sponsor was Ritani. They let us play around with jewelry. Hint hint husband…
That night we were lucky enough to go see Joe Jonas and Rascal Flatts perform.
We got dressed in non-elastic clothes for the occasion.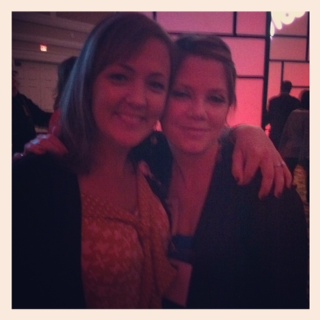 And had a pre-concert cocktail…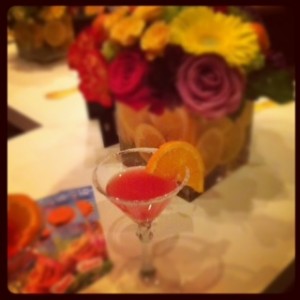 Joe threw me a rose from the stage and made "will you marry me" eyes at me. I acted embarrassed and all no-big-dealish. Here's Joe and the rose…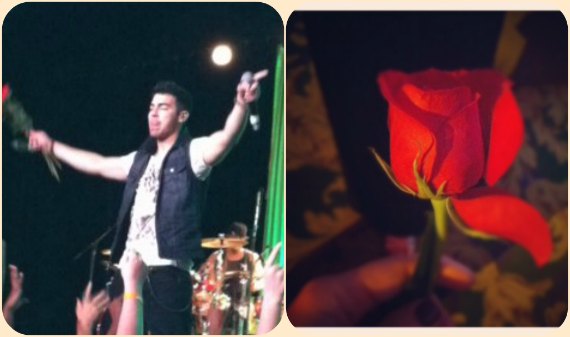 Everyone was so happy for my Joe Jonas marriage proposal that we went to a photo booth…See the excitement?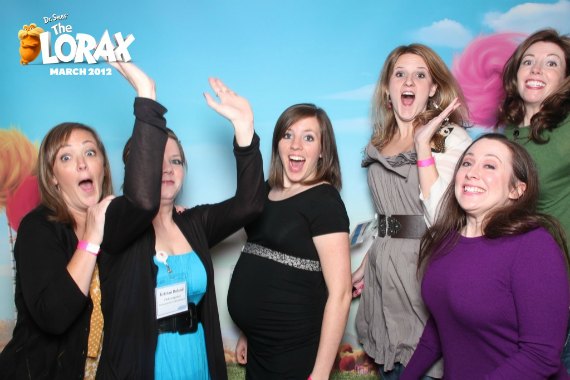 That's me, Kristan, Caroline, Amanda, Melissa and Stephanie.
I went ahead and tucked Joe Jonas in and called it a night…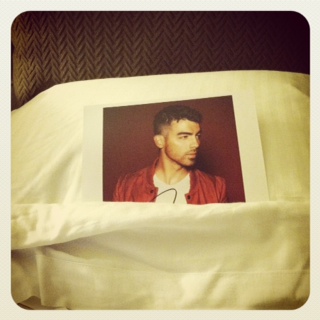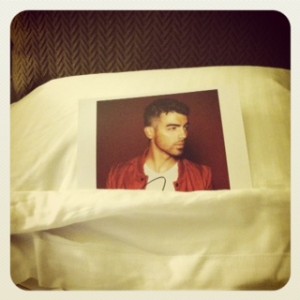 Another fun highlight of the trip was meeting my internet buddy, Courtney in real life! I even went and bought her new book Push-Up Pops, which is completely adorable. You need one.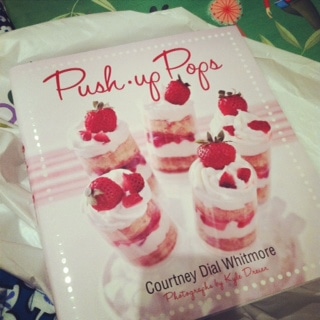 In between sessions that we attended at Blissdom we made some time to play with sugar. Amanda, Kristan, Caroline, Stephanie, Molly and me went on a bakery raid.
Here's the before…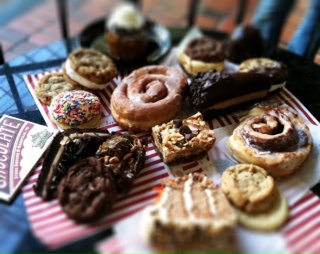 and the after…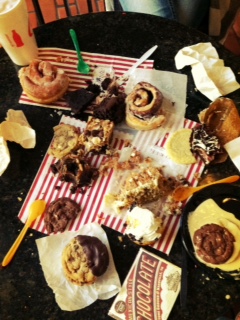 So yeah, we had a blast. When it was time to go home I had to pack up all the swag…check out this loot…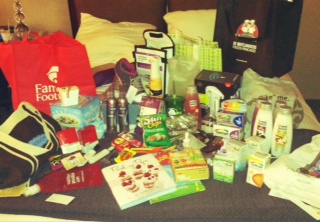 On the way back to Arkansas we decided McDonalds would be the appropriate road food choice. Nothing like a fake chicken nugget and fries to bring it all home.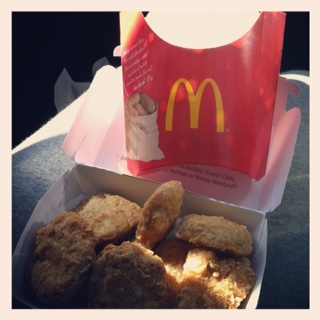 When we got back to Arkansas Kristan and I watched the Academy Awards and one of us might possibly have tried the "cinnamon challenge" (google it) which I do NOT recommend to ANYONE with a brain. Trust me. No bueno. There may or may not be video evidence of this idiocy.
The next day I got back on a plane back to New Jersey armed with layover supplies…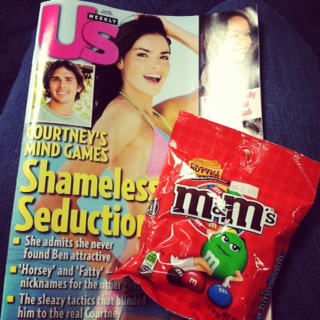 Speaking of The Bachelor…you guys do know that I write recaps of that nonsense over at my other site, right? Check it out, I'd love to hear your commentary.
So there's my busy week. Lots of fun, lots of calories.