Hi friends! Popping in quickly tonight to show off my new site! Cookies & Cups got a little bit of a make-over!
We have been working behind the scenes for a few months on streamlining things to make it a little more user-friendly! There might be a few kinks here and there until we get everything ironed out, but here it is!!

First off, the header is different! Yep, you're in the right place! I wanted a bit of a cleaner look…mostly because I want the FOOD to be the star of the show! So we have a clean header section, with some cute little graphics on the navigation bar just to fancy it up. Also we included a SEARCH bar in the header section so you can search easily for things! Of course up in the upper right hand corner we have all the ways to follow me on social media. You do follow me everywhere, right?


Next up you'll notice when you scroll through my site the navigation bar remain static up top, so you can easily access anything you need! I love that feature!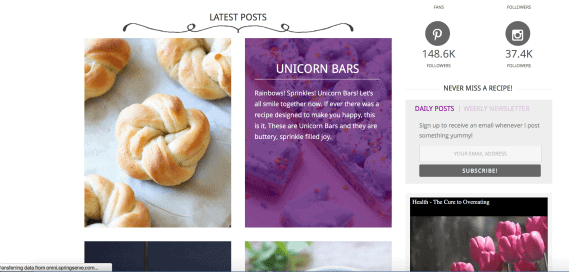 On my homepage my latest post will always be first and under that is a section of "Latest Posts" in the order they were posted. A fun little touch is when you hover over the picture with your mouse, the recipe title and description will appear. like above on "Unicorn Bars". Love that!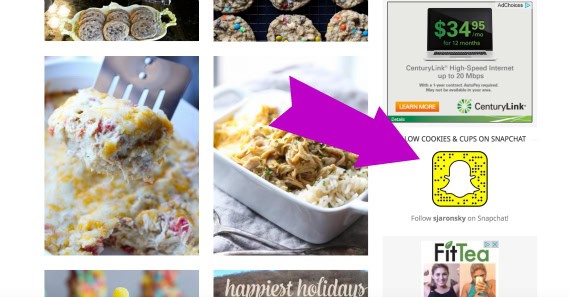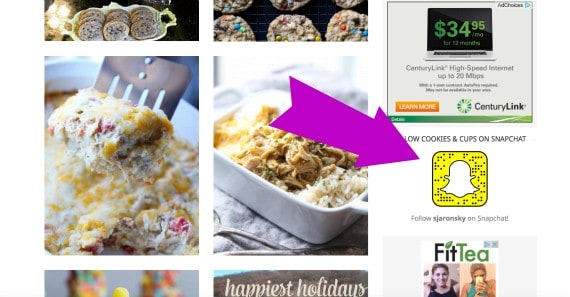 We included a shout out to my new favorite social outlet Snapchat! Are you on snap? I am…my username is sjaronsky! Totally hop over and follow me for some behind the scenes silliness, life stuff and a peek into my makeup addiction!


Scroll down a little further and you will see everything that is "Trending"… these are clickable images of what's super popular on my site right now!


Scroll down a little further and you will find this cute section called "What's Shelly Cooking". These are 4 major categories of my website for easy access!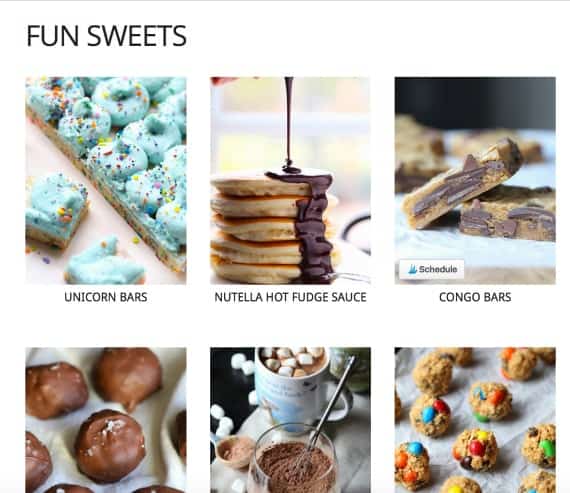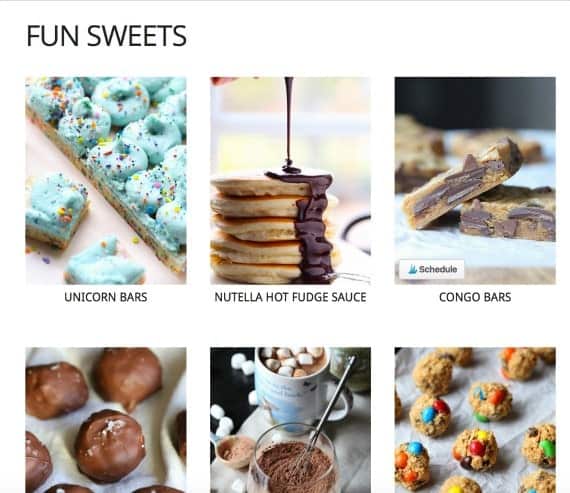 If you click on a category up top a new feature that I LOVE is that it will bring up all the posts in that category, whether it be "Fun Sweets", "Cookies", "Cake" etc. BUT when you scroll through the images it it what my designed calls an "Infinity Scroll" so you will never have to click "Next" pr "Page 2" or arrow over. It will just continue scrolling down until the very last recipe is showing in that category!
I am currently tweaking some of my categories and older images…because one thing that's not so great about the infinity scroll is you come across posts of mine from WAY back where there is either no picture at all or a REALLY UGLY picture 🙂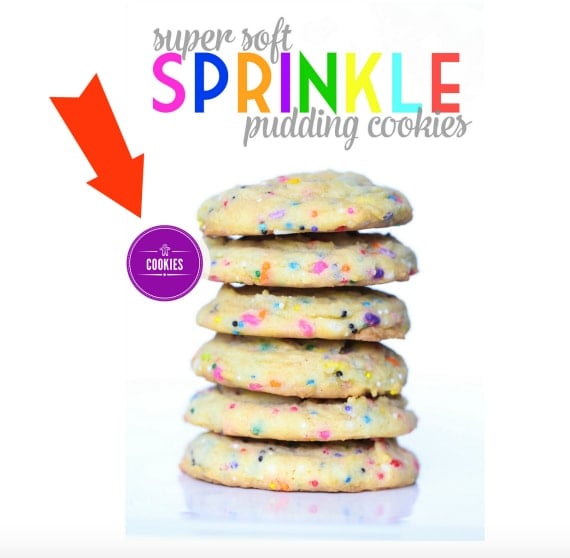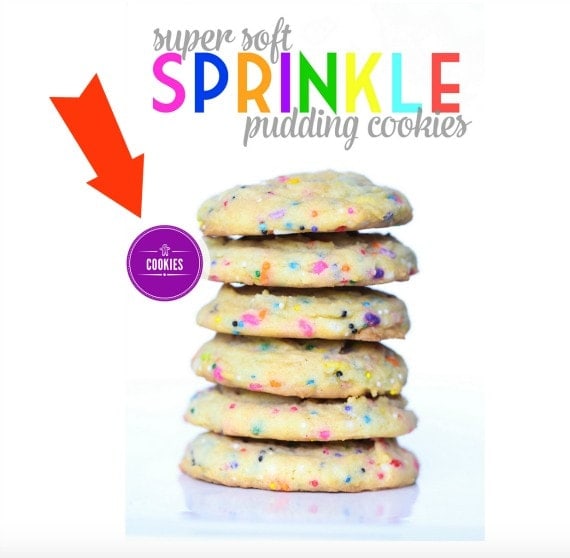 On individual posts my designer added a cute clickable badge on the lead photo that tells where this post can be found. If you click on the badge it will take you back to that category! I love that little touch and think it's extra cute!

And lastly of course there is easy access to my book right there up top! The release date is coming soon so be sure to pre-order it today!
Hope you like the new site and have fun poking around! Like I said, there are still a few kinks were are working out, so bear with me. I hope you guys love it as much as I do!!