So, like many of you out there we have a Wii.
We got it last summer "for the kids" and have had hours of fun playing…we bowl, sword-fight, ping pong and box the heck out of it!
After Christmas my kids wanted to get the next extension of the Wii ~ the balance board. And frankly, after glomming to great lengths over the holidays, I decided it wasn't a bad idea. So we loaded up to Target and bought the board along with the
Wii Fit Plus
game.
Here's my line of thinking…"Great!" Now I will totally work out everyday in my living room! It will be such a great incentive! I can play video games with my kids and lose weight! Score!"
I am clearly delusional.
While the Wii Fit Plus is fun and much better for you than sitting on your
bar stool
watching reruns of King of Queens and popping Hershey's Kisses, it isn't the answer to all my fitness woes.
Just my opinion.
And here's the thing…I am sure that if you do it everyday you will definitely benefit from moving more, but my day on the Wii balance board has ceased.
Do you wanna know why?
Here's the first of 3 answers….
"Ohhhhh"
Yes, you read that right. A 2 letter word said with emphasis by an unnamed, pleasant-enough sounding, computer generated voice. A voice probably programmed to be soothing during this most difficult moment.
I stepped on the balance board and the Wii lady-voice literally moaned in pain.
"Ohhhh"
In other words, "OUCH, Get off me you fatty!"
Really?
Do I need the Wii-lady making me feel worse than my drawer of size 4's that I haven't a wish or a prayer of ever getting back into already do?
Moving on to the second reason I am done with Wii Fit…
Watching my "Mii" grow to the size of a small boulder and my kids laughing saying "Mom! Your Mii is so fat!"
Nothing better than that, my friends. Nothing better.
And finally the 3rd reason I am not feeling the Wii Fit game…
If you haven't played in a while be prepared to get a lecture. Like I really need more guilt in my life.
Thanks Wii Lady!
I will say, however, the kids LOVE the balance board AND the Wii Fit Plus game. They have had hours of fun on it since we got it, but my days of dodging soccer balls being lobbed at my head are over.
O-V-E-R.
So, now I am back to regular old-school working out. That's hitting the pavement y'all.
That's me out there walking those streets…slow down people, you drive too fast!
And I suppose I CAN count the trips I take to and from the oven while I am baking cookies, right?
Yes, that definitely counts!!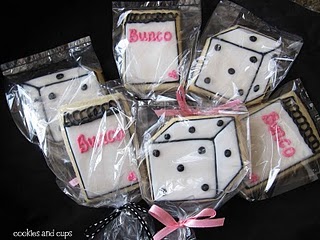 I recently made Bunco cookies…I have never played Bunco, but I hear it is a game that involves dice and a pad…
I am very literal.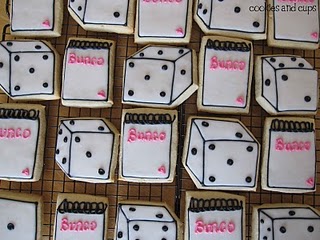 Rolling the dice sort of counts as an exercise too…it's a wrist and arm workout. Right? Maybe I will take up Bunco!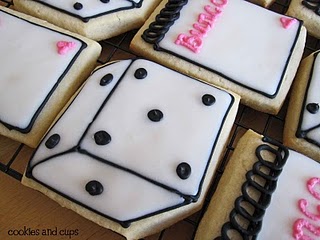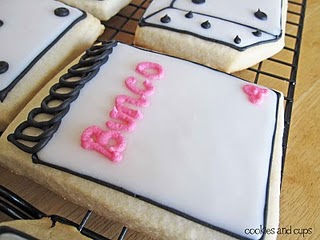 So, now for the reason that you guys have read this post.
A little thank you for sticking with me through all of the nonsense I write.
This giveaway is coming from the people over at the CSN Stores. They have over 200 different online stores, so there is no way that you aren't finding something that suits your needs or interests.
I took a specific interest in their store cookware.com and found some great specials and free shipping on a lot of items. It's definitely worth checking out!
Now, here's the loot…
Do you want this?

AND this…
Aren't they great? So pretty!
Love Le Creuset and have always wanted one of these.


You can get both of these awesome products by Le Creuset from the folks at CSN stores by simply doing 2 things…
First, become a "follower" on the left sidebar under "follow me".

And second, leave me a comment telling me which of the 200+ CSN stores you would be most interested in. Make sure you leave me your email address so if you are the lucky winner I have a way of contacting you!

It's that easy!
Contest closes on Sunday, March 14th 2010 at 6:00 pm
so make sure to enter before then.
Good luck!
***CONTEST IS CLOSED ***
Winner was chosen using random.org
Thanks everyone who entered!
Winner said:
"I love cookware.com
Love your blog more!
Those were the cutest cookies EVER!"
Thanks Michelle! I'll be in contact soon!
And a HUGE thanks to CSN for sponsoring this giveaway!