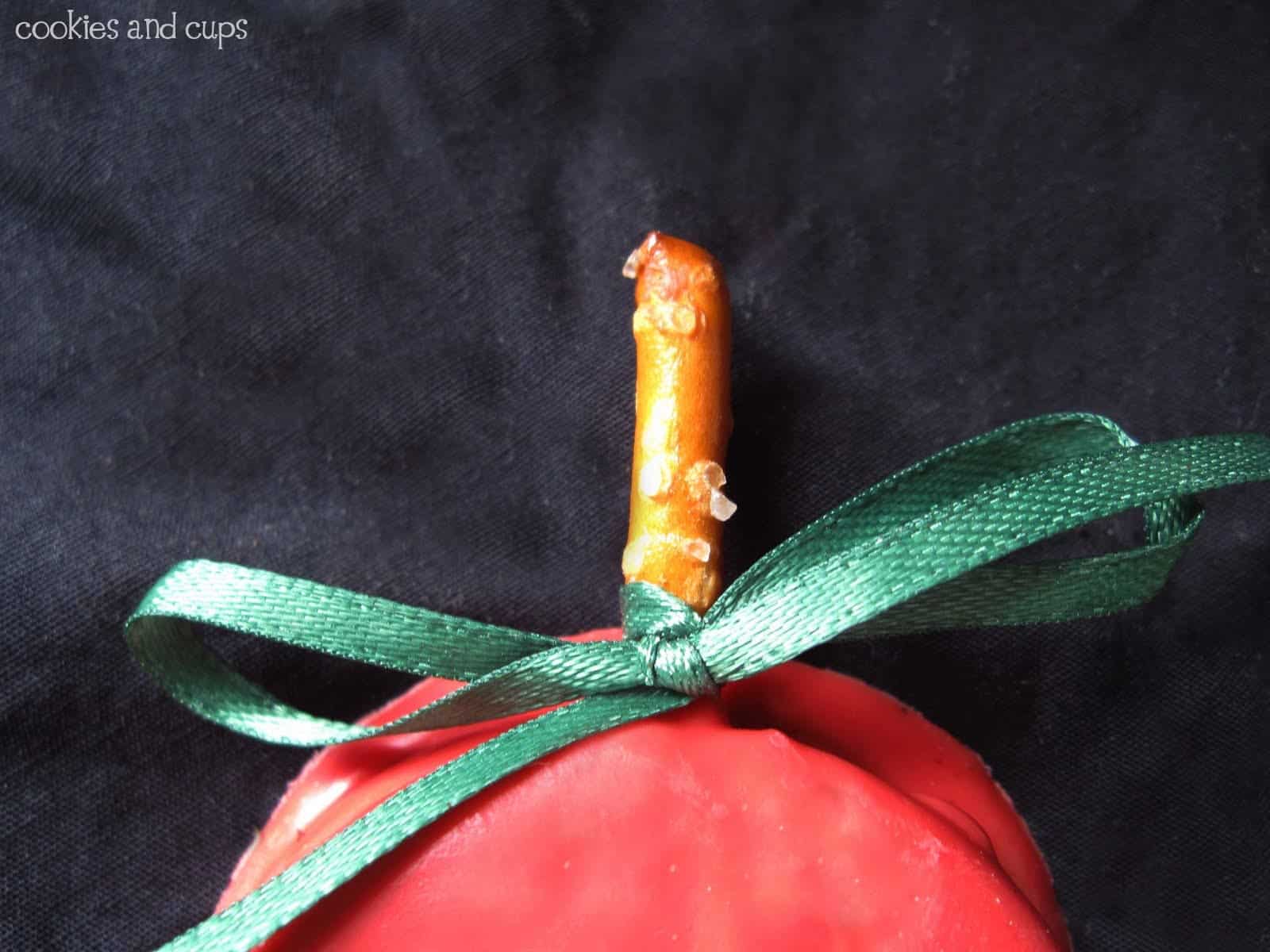 A hidden ingredient is the funnest! (Is funnest a word?)
Anyway, so seeing as it is now apple season I thought we would do something a little fun without actually incorporating an apple.
She tries to sneak healthy food into your kid's junk food, so they don't even know.
But me? I reward kids for choosing the healthy with the junk!
You say you want an apple?
Good choice! Here's an apple-shaped Oreo.
I'm pretty sure I am the coolest mom ever.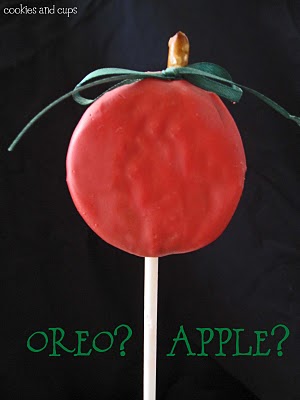 So here are the most simple details.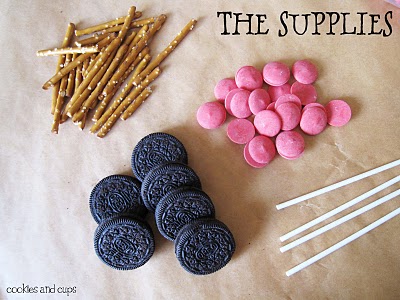 You will need Double-Stuf Oreos
It won't work without them.
Also, popsicle sticks work great for this too, and is actually what I would recommend because they are flat, but I had the round sticks on-hand, so I used those.
Melt you candy melts on low setting until melted stirring every 30 seconds.
Gently press your stick into the bottom of the Oreo and dip.
Break your pretzel sticks into 1″ pieces.
After they are dipped gently press a pretzel stick into the top for the "stem".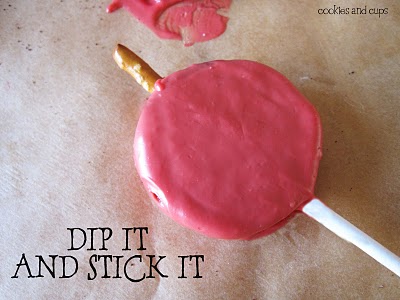 After they are dry, tie a green ribbon around the pretzel mimicking the leaves…
Or if you are feeling really crazy, pipe on some leaves with green icing…go you!
You can do them on a stick or off for equal cuteness…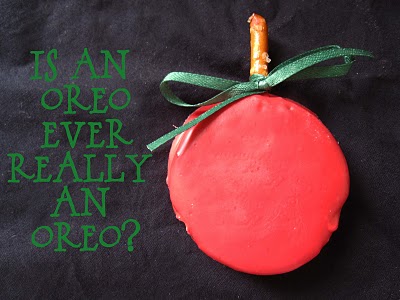 Please don't be a hater, I know children need to eat fruits and vegetables to be healthy, but I am under the firm belief that the occasional Oreo promotes a healthy child as well.
I'm pretty sure that's a fact 🙂