I love a sandwich cookie.
I mean, instead of one cookie, you get two, plus some sort of yummy filling. So it's like you're cheating the system a little.
I made these cookies on my birthday…all for me!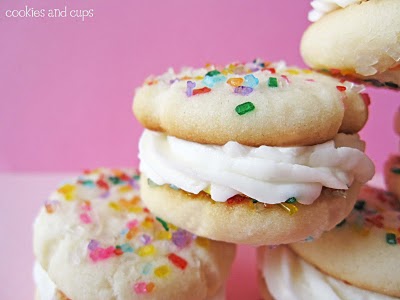 Well, I guess I shared a bit, but they are the perfect party cookie!
They are super cute because they are mini, so you can eat more…isn't that how it works?
Here are the details:
Make your dough and roll into 1 inch size balls.
Then gather your sprinkles.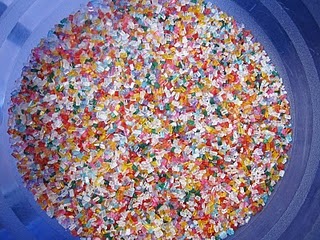 Grease the bottom of a sturdy glass with either cooking spray or shortening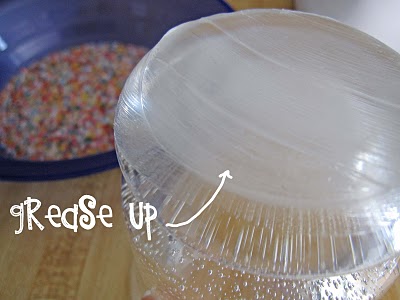 Dip your prepared glass into the sprinkles or sanding sugar you chose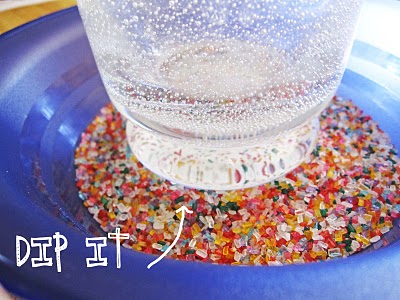 Then press the glass on the dough like this to flatten the balls
So they look like this…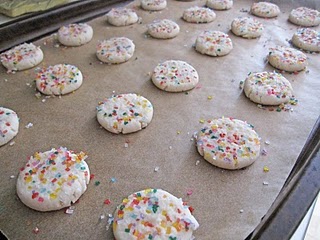 Then you bake them up until they JUST start to turn golden on the bottom. Don't overbake!!
Here's how they will look after you bake them…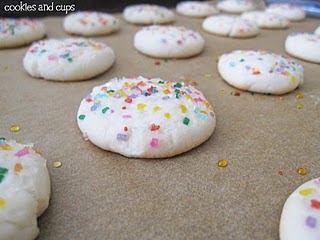 Let them cool and then you want to fill them with some frosting! Yum!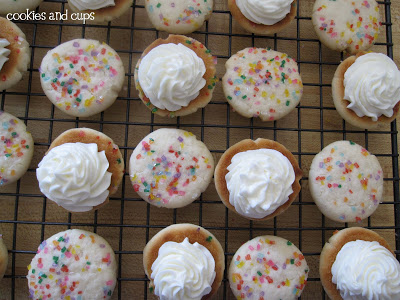 I baked a few without the sprinkles and decided to roll the edges in the colorful sugar instead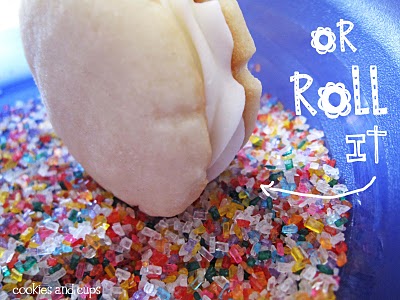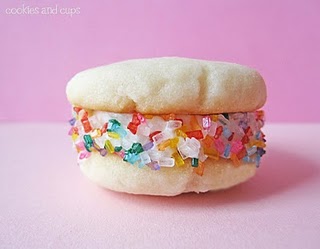 Then you eat them.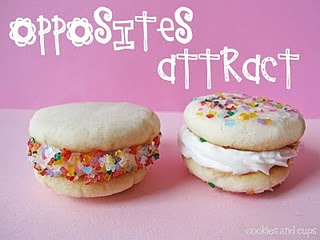 They are about the size of a 50 cent piece for those of you who are familiar with money from the "olden' days"