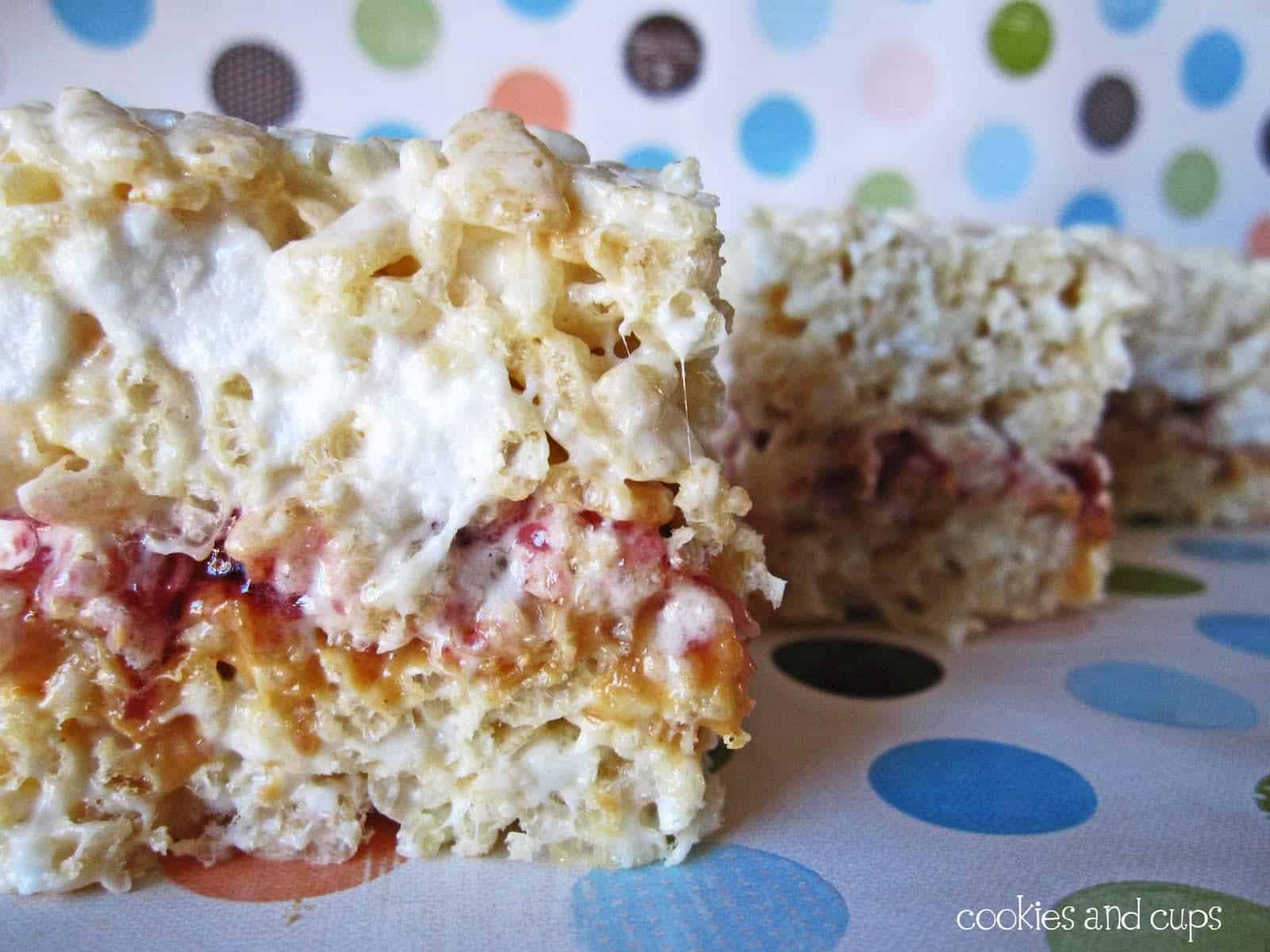 I know I am not alone on this.
Who even knew there was such a thing?
Mommy guilt.
Let me tell you it exists and it's REAL.
Why didn't anyone ever tell me about this? When you're pregnant people love to tell you stories of their birthing experience, the problems they had during their pregnancies or how being a mom is the BEST! THING! EVER!
Now, while I do agree that mommy-hood is wonderful and rewarding and all that, there is guilt.
Loads of guilt.
It begins, literally, the moment you give birth (if not before) and, correct me if I am wrong, most likely will never cease.
Am I doing this right? Am I doing this wrong? Should I be reading to him more? I didn't play classical music to him enough! I should have bought the black and white mobile! Should he be socializing more? I didn't make all his baby food from scratch! He fell ~ I should have been watching! Should I work? Should I stay home?
The list goes on and on and on…
The pressure we put on ourselves as mothers is completely out of control. No one ever told me about the guilt!
A few months ago I was at school and another parent told me I was a supermom. I thought she was kidding. Me? Clearly she doesn't know me very well 😉
I am not writing this to say how great I am ~ I am writing that because if I am supermom, what the heck is going on in other people's houses?
I mean that in the most serious way possible.
There are nights when we have cereal or PB&J's for dinner. There are nights that I don't give showers. There are nights when I use the television as a babysitter, so I can watch Lost. There I said it.
Supermom is fiction and I wish we could all accept it.
You always think that somebody else has it all together. They don't. Trust me on this.
While some of us are more organized than others, and some of us are better actors than others we are all in the same boat.
We are all trying to do our best.
I love my kids till the ends of the earth and back, and while I don't think I am perfect I know I do my best.
The mean mom's out there (you know you know a few) who judge you…well, let me tell you a little secret…they are the WORST ONES OF ALL!
True story.
It's like when you were in junior high and some girl was making fun of you because you had Gitano instead of Guess? and your mom would tell you, "oh, they're just jealous". Now, at 12 that sounds like a load of crap.
But it's true. If not jealously, then masking their own enormous insecurities. I wish I had believed that at the time, because that would have saved me a lifetime of self-doubt!
So please, ladies, trust me on this..you're all awesome.
Believe it!
Sounds a little weird, I know…and if you don't like PB&J, then this might not be for you.  BUT if you occasionally indulge in kid food, like I do, these are yummmm.
PB&J Krispie treats
1/4 cup butter (half a stick)
10.5 oz. bag mini marshmallows + 1 cup
6 cups rice krispies
1/2 cup creamy peanut butter
1/3 cup of jelly (whatever kind you prefer) – I used grape
Spray 8×8 square pan with cooking spray
Melt butter over low heat
Once melted add marshmallows until melted, stirring constantly.
Remove from heat.
Add bag of mini marshmallows, NOT the extra cup.
Mix together
Let cool for approx 2 min.
Add the remaining 1 cup marshmallows and stir to combine.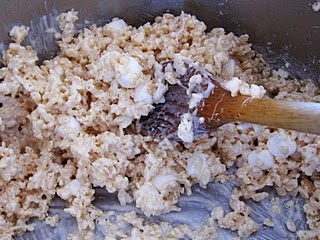 Now, press 1/2 the krispie mix into the prepared pan.
Tip ~ I spray 1 side of a sheet of wax paper to press the mix down.  It makes it a little easier.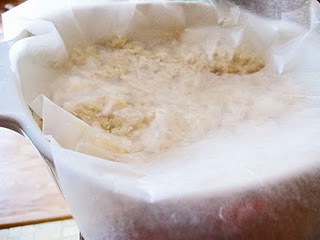 Spread the peanut butter over the bottom layer of krispies.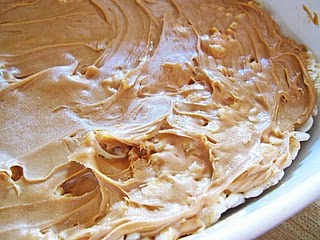 Now spread the jelly.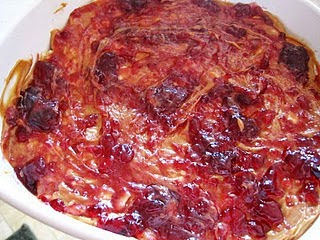 Top with the remaining krispie mix.
Let cool completely and cut into squares.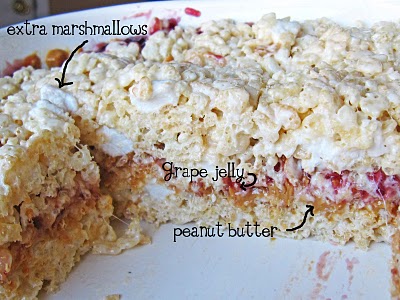 Don't know if I would recommend them for dinner, but hey, no judgment…it might just be that kinda night ~
We've all been there 🙂