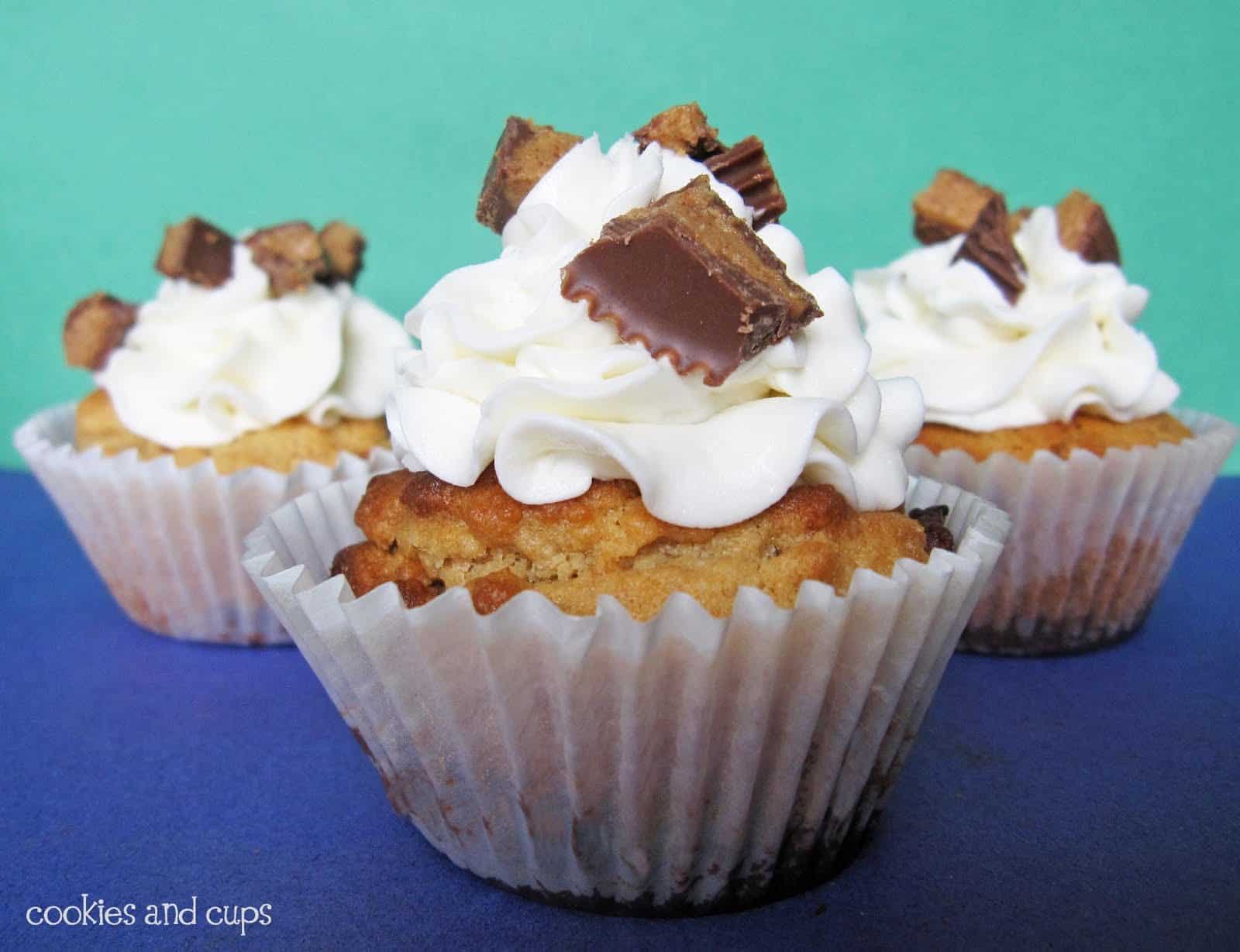 I think as you get older you become more aware of yourself…well, maybe some of us do.
You can understand what you're good at, what you think you might be able to learn and what you know will never happen.
I think I am a good mom, I imagine that I might be able to learn to be a better photographer and I KNOW that I will never be able to hip hop dance.
I think it's healthy to know certain boundaries.
Here's another thing that I have learned about myself as I have gotten older…
I awkward talk.
It's most likely something I have always done, but with the ignorance of youth comes an unwavering belief that you are cool.
By awkward talk I mean, feeling the need to fill silence with random ridiculous jabber.
Unnecessary jabber.
The awkward talk gets worse in awkward situations.
Here's an example…
I ran into an acquaintance, we'll call her "Q", a while back at the local supermarket. She was at a booth working, passing out free samples of yogurt or something.
She looked embarrassed when she saw my husband and me.
Here's the conversation:
Me: Hi "Q"! I didn't know you worked here!
Q: Well, I had to get this second job to try and make ends meet.
(awkward pause.)
Me: Oh, how fun that you get to pass out samples! Really fun!
(awkward pause)
(awkward and confused staring)
(my husband trying to pretend he doesn't know me)
Q: Well….
Me: Ok, well, I'll let you get back to this. Really fun "Q".
Ok-now, I don't know when I thought having to get a second job passing out samples seemed "really fun", but she clearly felt like I was a moron.
I was trying to ease the situation while inadvertently making it leaps and bounds MORE uncomfortable.
At parties if there are awkward silences, you can trust that I will fill in the pauses with random anecdotes usually containing TMI. The sorts of things that you regret as soon as you begin saying them.
I am really trying to get to the root of the problem…the whys of it all.
I think it's because I have a house with 4 boys and there is constant noise…so maybe I am afraid of the silence…it is a foreign entity.
I have found a temporary solution to this problem, though, until I can get to a point where I can keep my mouth shut.
Here it is…I found a friend who (God love her) is worse at awkward pauses than me.
As soon as there is uncomfortable silence I can count on her to start talking in a weird accent.
Seriously.
She channels her inner Geisha and goes all Eastern on the crowd.
Love her.
It certainly takes the pressure off of me until I find the reason that filling up dead air has become my life's plight.
Since my friend isn't always with me, I might possibly need to start carrying these babies in my pocket to jam in my pie-hole before the diarrhea of the mouth starts to flow…
Peanut Butter Cookie Cups and White Chocolate Buttercream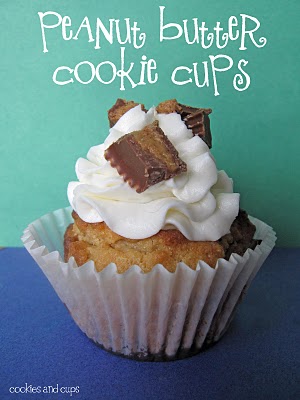 Don't they look good? They could certainty keep me from talking for a good minute or so 🙂
Here she is unwrapped to reveal her dirty little secret…a Reese's Cup Bottom!
There ain't nothing wrong with that!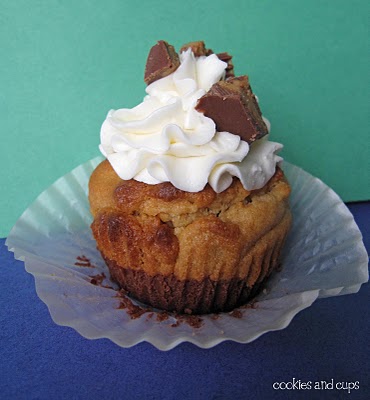 Here's how I did them…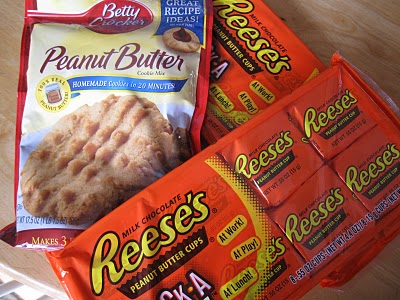 1 package peanut butter cookie mix (they were on sale!)
12 Reese's Cups
Make cookie dough according to directions on package.
Line muffin pan with cupcake liners and place unwrapped PB cup at the bottom.
Scoop approx 2 Tablespoons dough on top of PB cup
it will yield approx 12 cookie cups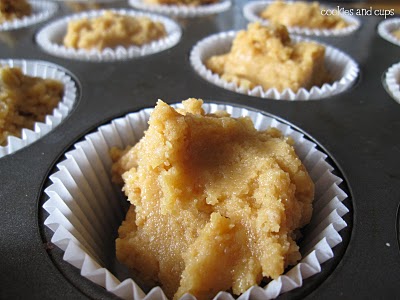 Bake at 325 for approx 20-25 minutes until cookie is set…
Here's how they will look ~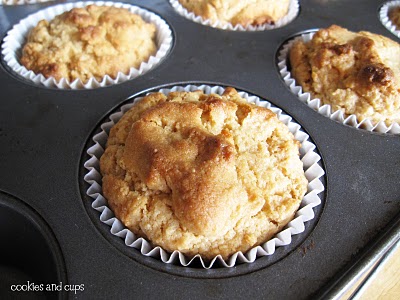 Now here's where nirvana happens:
top with White Chocolate Buttercream.
Oh, you're welcome…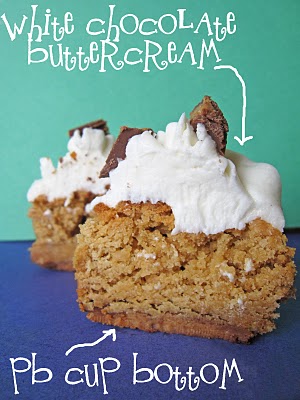 All goodness, all the the time!
Enjoy the sugar!
Print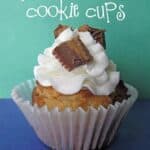 White Chocolate Buttercream
---
---
18 oz

white chocolate chips (about a

12 oz

bag and a half)

1/2 cup

milk, divided in half

1 cup

vegetable shortening

1 cup

butter (

2

sticks)

2 teaspoons

vanilla extract

8 cups

sifted powdered sugar (approx

2

pounds)
---
Instructions
Cream butter and shortening with mixer
Add vanilla
Gradually beat in sugar, scraping the sides
Icing will appear dry when all sugar is in.
Add 1/4 cup milk.
Beat until fluffy on medium, approx 30 seconds.
In microwave safe bowl add white chocolate chips and remaining 1/4 cup milk.
Microwave on 50% power 1 minute, then stir, continuing with 30 intervals until chocolate is just melted.
If there are a few lumps, just give it a good stir until they lumps melt, DO NOT overheat, you will ruin the chocolate.
When chocolate is melted, add to the prepared buttercream.
Beat in on medium until fully incorporated.
Let cool for 15-20 minutes, then pipe on.
---
Want To Save This Recipe?
Find more recipes like this: