Today's giveaway is near and dear to my heart.
Celebrating more in life is something I have been trying to do more of.
Celebrating a Saturday.. or a Tuesday night.  Celebrating because the kiddo got a 100% on his spelling test.
Celebrating for no reason at all!
Taking the time to make the ordinary day a celebration is something that I want my kids to grow up knowing.
You don't have to wait for a birthday to have a cupcake…I mean, that's a sad prospect!
What I love about Pillsbury is they have come out with some amazing holiday flavors that I have been using all season.
And while they are new this season, they are flavors that I enjoy all year long!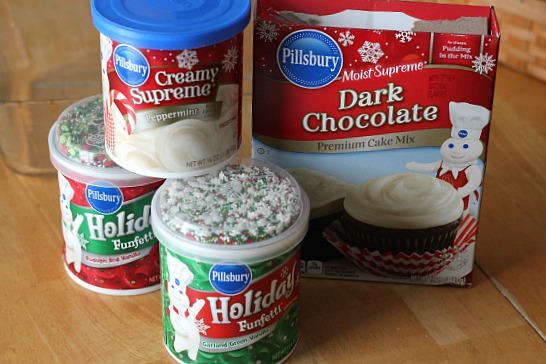 This dark chocolate cake mix is my new favorite.  And using cake mixes in non-traditional ways is also fun for the kids!
I made these Dark Chocolate Cake Mix Brownies…they were fantastic!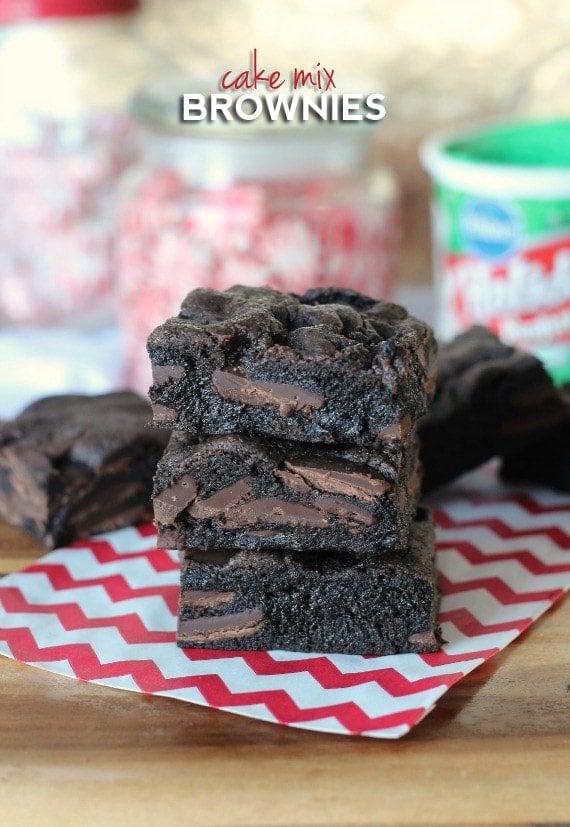 Pillsbury wants to give you a chance to win a fantastic prize to help you Celebrate More in your life!
Enter to win:
Garland Green Vanilla Flavored Holiday Funfetti Frosting
Rudolph Red Vanilla Flavored Holiday Funfetti Frosting
Dark Chocolate Seasonal Cake Mix
Chocolate Peppermint Cookie and Peppermint Frosting
Traditional Holiday Sugar Cookie Mix
A $100 Visa Gift Certificate
To enter to win this contest use the easy widget below to sign up for my weekly newsletter as the mandatory entry!  And don't forget to check out Pillsbury Baking on Facebook & Pinterest.