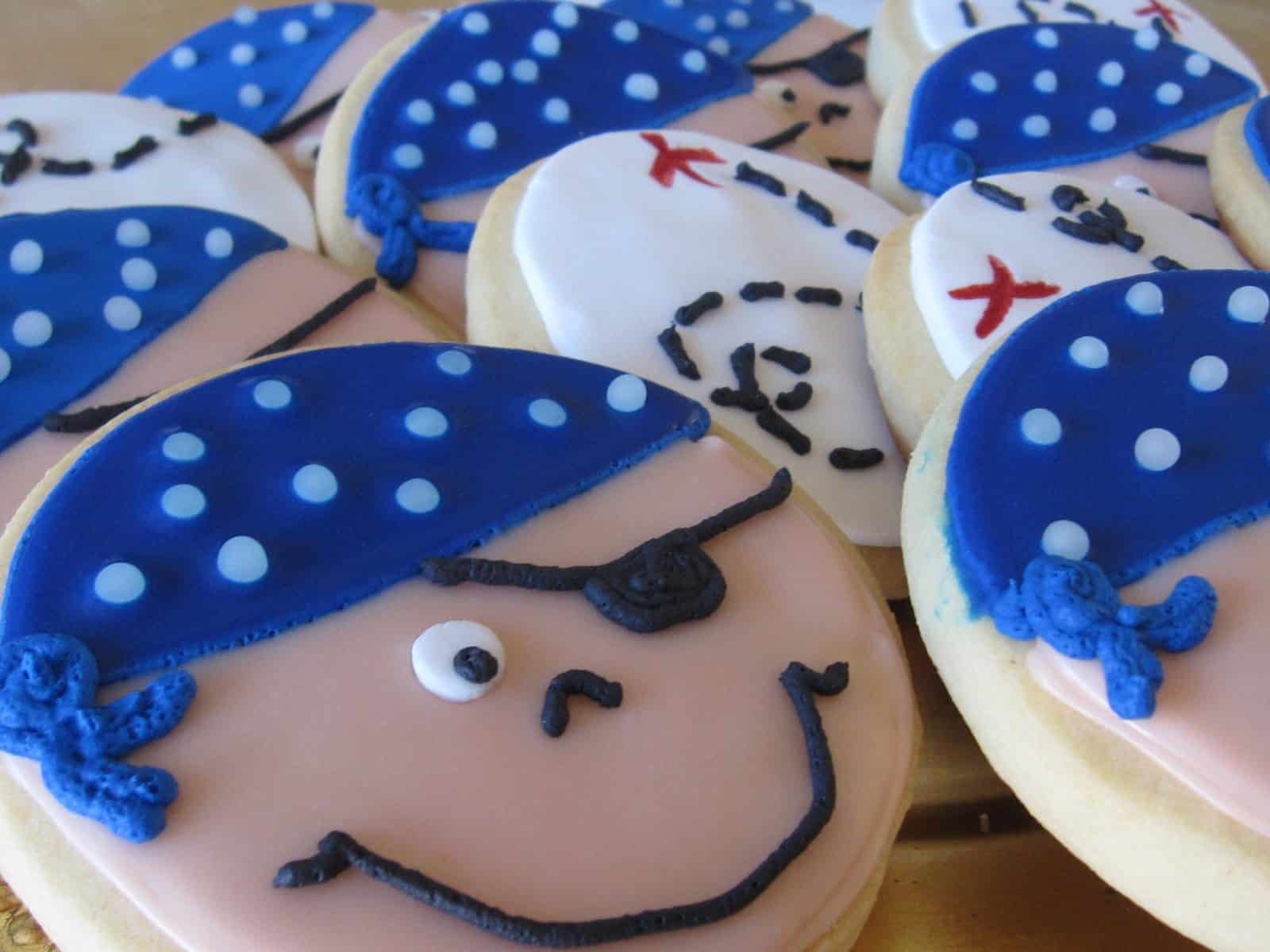 I feel like I have been slacking on my blog entries lately. I assure you it isn't for a lack of baking…more like a lack of hours in a day.
Here is one of the projects I was able to check off my had on my endless to-do list.
Some cute Pirate cookies for a birthday party…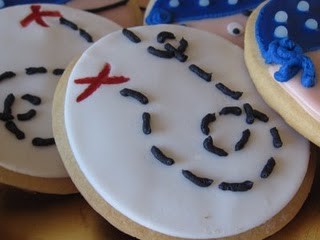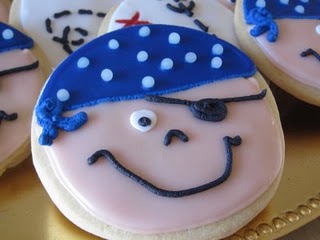 I would usually do the bandanna of these cookies in red, but the little guy whose birthday these were for will not eat anything with red icing…not for any reason you might think, just because he doesn't like red…isn't that funny? So he got pirates with blue bandannas, which I thought turned out equally as cute.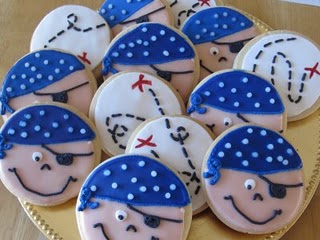 Hope everyone is enjoying their summer as much as we are enjoying ours!