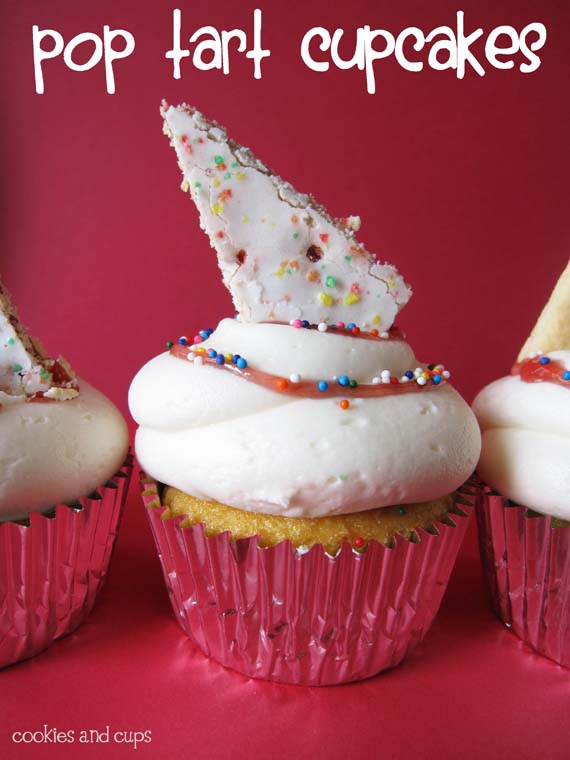 So, in keeping with
my last post
, I thought I would continue the breakfast food theme…
These are some tasty cupcakes that are a cinch to make that will surely get you some oohs and ahhs…you know, if that's what you're going for.
I will say that I buy my kids Pop-Tarts for breakfast on occasion. I had some friends when I was growing up that weren't allowed to eat them, because they were "junk food". I always felt sorry for those friends because, let's get real…Pop-Tarts rule.
I suppose there isn't a lot of nutritional value to the Pop-Tart, but they do have fruit in them, and that has to count for something, right?
We have an internal debate going at our house on the most superior Pop-Tart flavor.
These are the discussions we have at our dining room table!
We sway between the National Health Crisis to Pop Tarts…
Ok, I'm lying about National Health Crisis talk.
We mostly talk Pop Tarts…and hypotheticals…
What if zombies took over our planet and we were the last humans alive…what kind of Pop Tart would we offer up to the zombies for survival?
Yes, that's a more realistic version of our table talk, sorry 🙁
I am a Brown Sugar Cinnamon girl and so is my 6 year old, but for the rest of the house Strawberry wins.
So I will debut my Strawberry Pop Tart Cupcake.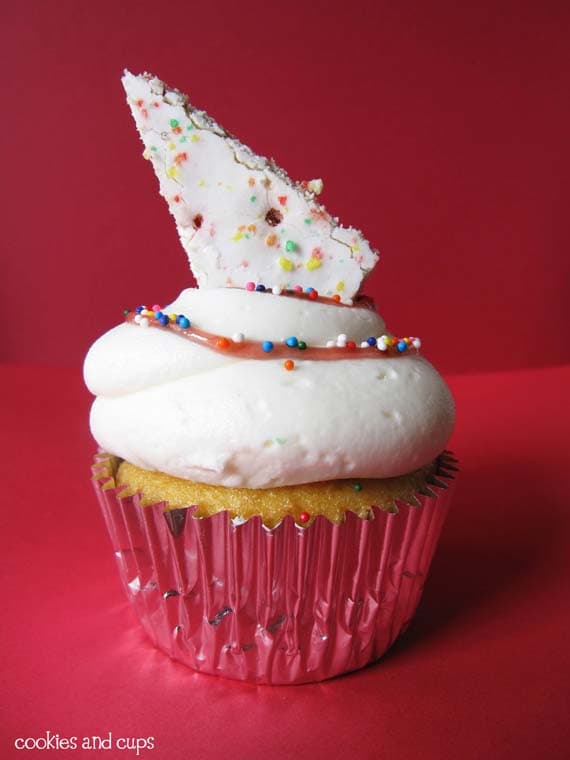 It's pretty simple.
Here you go…
Bake your favorite vanilla cupcake.Then you're going to want to fill it up…
I used my "poke-a-do" from Kupcake Konz, which worked great, it's like a giant metal straw…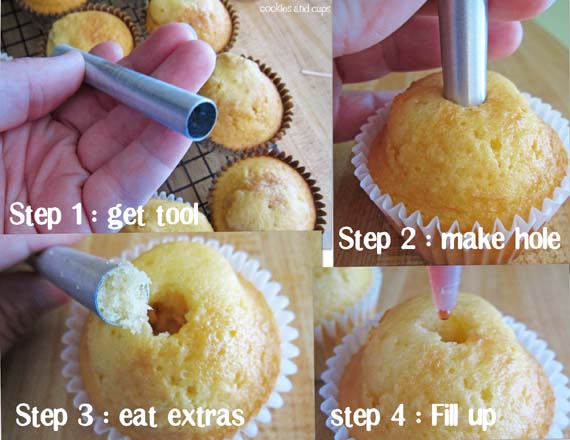 I filled my cupcake with some yummy strawberry preserves with a squeeze bottle.
Then I frosted with
vanilla buttercream
, gave it a drizzle of preserves, sprinkled with some colorful nonpareils and cut my strawberry Pop Tart into wedges for the garnish.