FRIENDS!!! I ADORE YOU!!
This past week has been a love fest for The Cookies & Cups Cookbook and my heart is so full.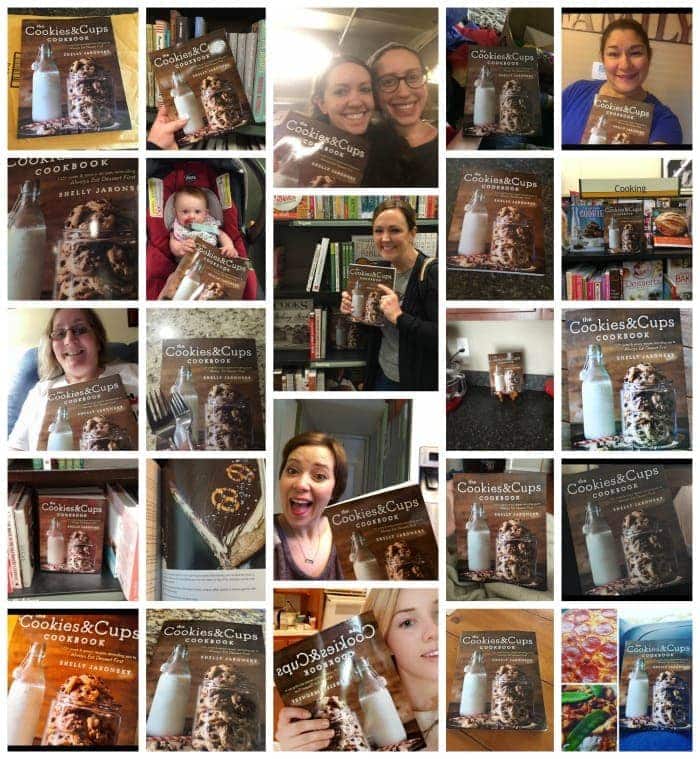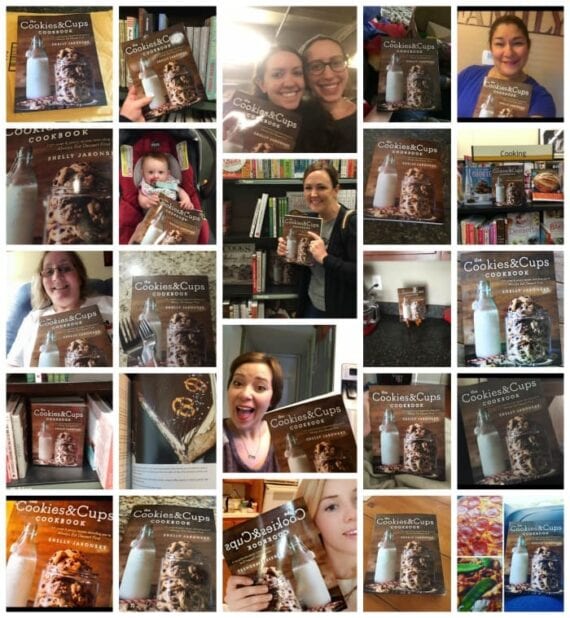 You, all my internet besties, have been blasting the universe with AMAZING pictures, snaps, Instagrams, facebook posts and emails with photos of my book!!
I can't even contain my excitement seeing my book in YOUR HANDS! I have tried to compile some of the pictures that I've gotten into these EPIC collages. And I hope to continue to get pictures so I can make more collages to share. Honestly how fun are all of you?!
Also can I take a second to say to those of you who have taken the time write a book review as well. THANK YOU THANK YOU! Your kind words really mean the world to me!!
AND if you haven't gotten my book yet, WHAT ARE YOU WAITING FOR?! Get it…snap a picture…upload it to my facebook page, Instagram page, twitter feed…wherever is easiest for you, but be sure to tag me in the post (to notify me) and use the hashtag #TheCookiesandCupsCookbook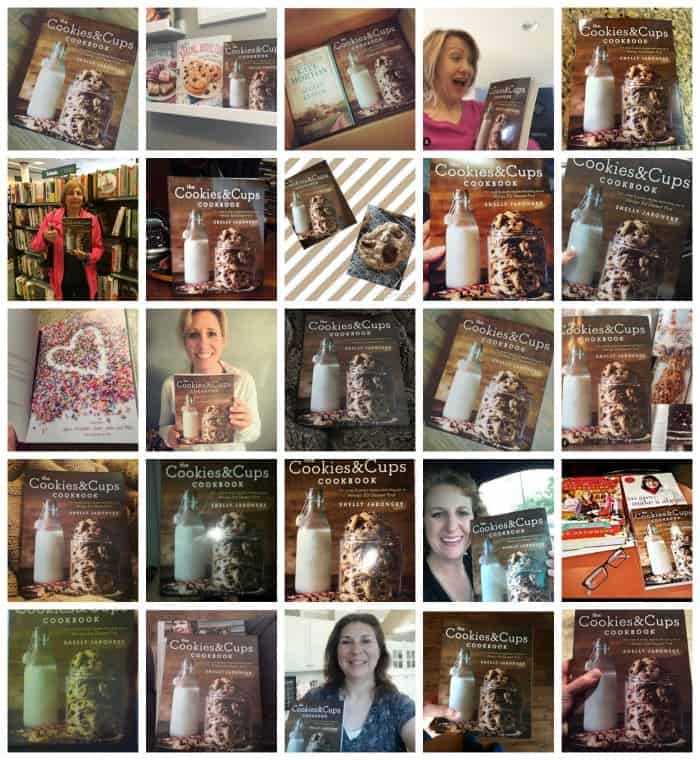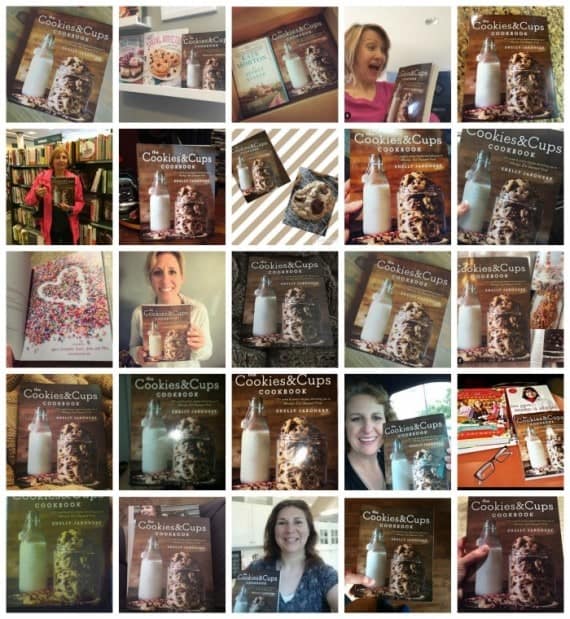 ANNNNND coming soon I will be posting ALL the AMAZING pictures you guys are sending me of recipes you are ALREADY MAKING!! I am LOVING seeing what you guys are choosing to make first from my book.
What I'm most excited to see is that so many people are making different things…which I LOVE. It really tells me that there is a recipe in the book for everyone. That was really something that I worked hard on when I was developing the book…that there would be SO many recipes you would want to make, not just one or two.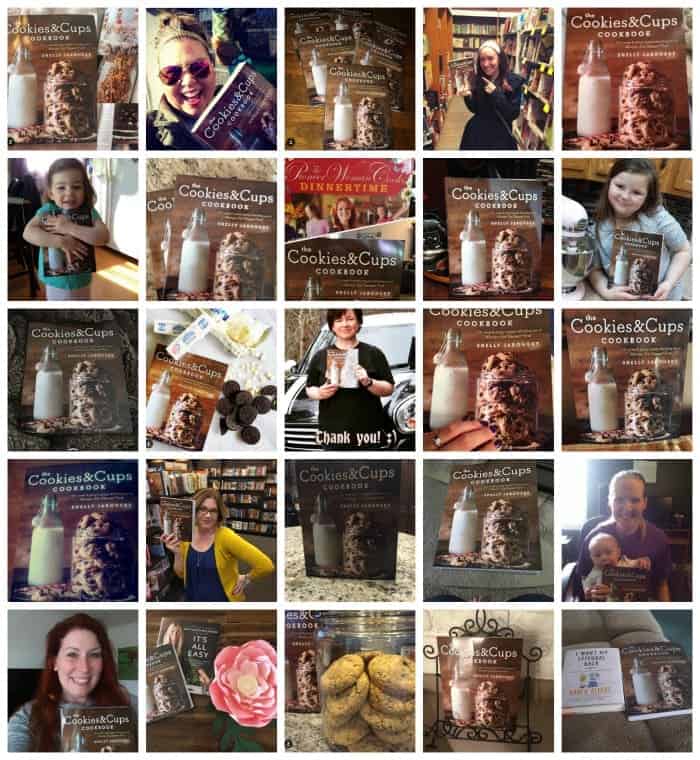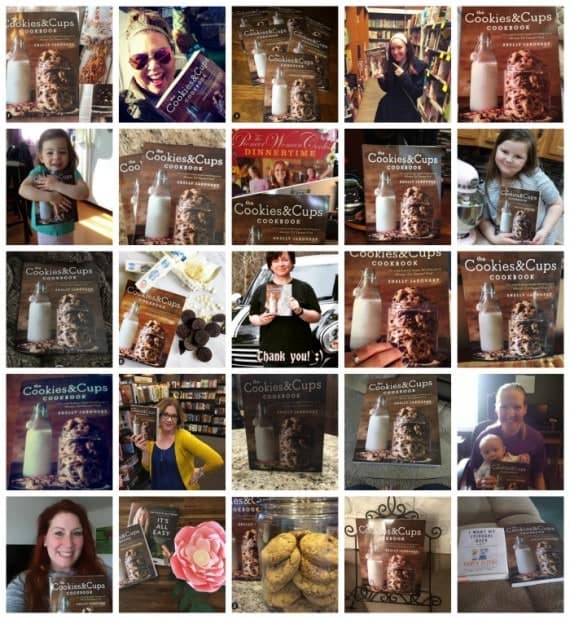 If you haven't gotten your book yet, but ordered it, I hope it arrives soon!!
And keep taking those pictures…you guys RULE!!