This Pretzel Jello Recipe is a summer staple! Salty, Sweet and Creamy!
Here's one of those recipes that has been around for a long time, but is fairly new to me, having only made it a few times. I wasn't going to post this because, honestly, I followed the recipe with no adaptation, straight from my Kraft food & family magazine. BUT, since it has quickly become a family favorite, my husband urged me to share the recipe with those who also have never tried it…or are simply put-off by the name. I mean Pretzel Jello? Sounds kind of gross. Actually, I think Kraft calls it Strawberry Pretzel Squares, but Pretzel Jello is just easier.
It seems like one of those recipes that your Grandma would have made…a bit nostalgic (maybe it's the jello?) even though my Grandma never did. Does that make sense?
It really is delicious…there's the buttery, salty, pretzel crust layered with a light cream cheese mix and topped with, none other than Strawberry jello with fresh strawberries cut up inside.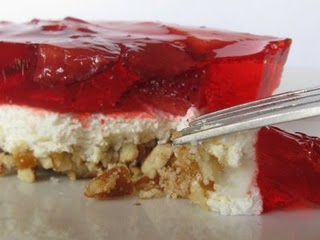 Since I didn't alter the recipe at all click HERE for the original that I followed.
I am sure you could switch up the recipe and use different flavored jello and different fresh fruit. Top it with a big ole dollop of whipped cream and you're good to go!!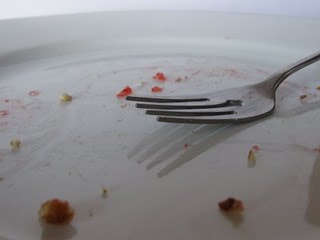 Delicious!