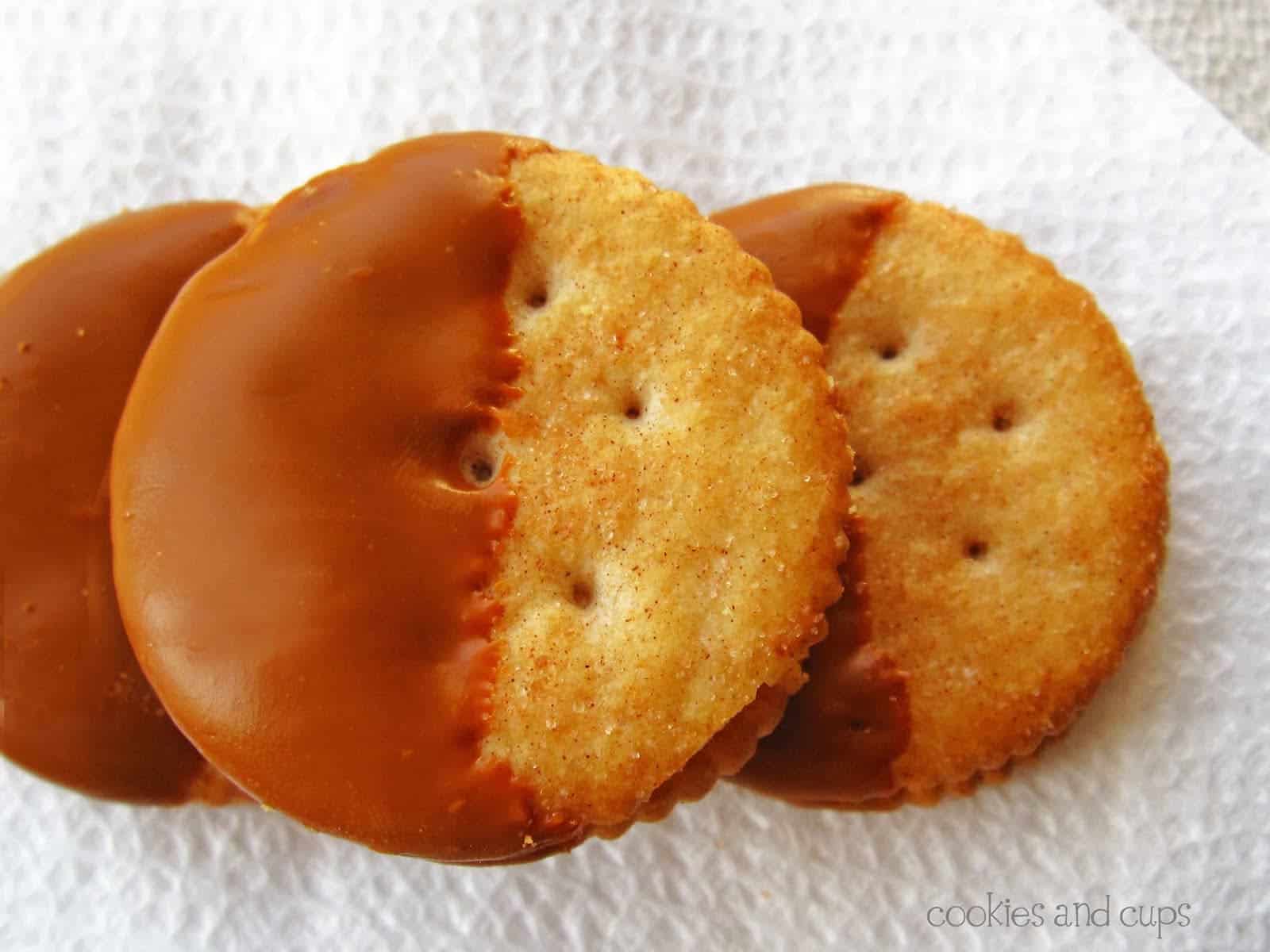 Is there such a thing as too sweet? Really?
I have heard this time and time again and it makes me feel like my brain is malfunctioning. I must be wired differently than those who speak such strange phrases. I need to check my back panel and re-wire, like that cute little robot girl, Vicki from "
Small Wonder
". Remember that show?
Ahh, the 80's.
"Too much sugar. Do not compute", said in my best robot voice.
Ok-sorry about that last line. I do have a tendancy of taking things just THIS much too far. I'm aware.
Anyway, back to "too sweet".
I was the pregnant lady who sort of liked the glucose drink they use to test for gestational diabetes. Yeah, there were other ladies in the office drinking the sugar cocktail and throwing up. Not me.
Sugar and I are BFFs.
So with that said, those of you who "do not compute" what I am saying (again with the robot voice, hee hee)
you need to proceed with caution because this little treat is going to knock your sweet tooth on the ground.
First, look what I found!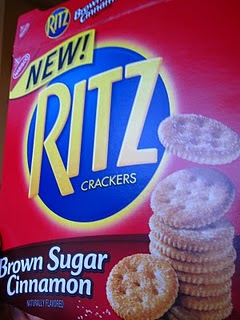 Have you seen these?
Oh yeah! There was no way that I
wasn't
buying these. We are Ritz people over here, so this is just improving on perfection, if that's possible.
Now, there are a million and two different things you could do with these..just imagine a pie crust made from these…or a parfait with these crumbled up in between each layer, yay!
But my first thought was another version of the
Sammie
.
(I'm not going to re-write the frosting recipe because I followed it exactly as-is, so click
on the link
for the how-to's.)I went ahead and made the frosting first because there is a cooling time involved, which I usually despise, but in this case it was worth it. This, possibly, is the most delicious frosting ever. It is very sweet, but the brown sugariness comes through and through and through. It is yum!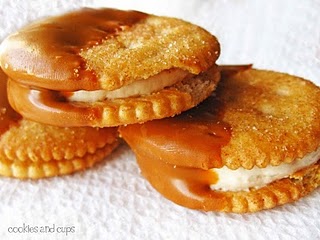 What I did was easy. I just sandwiched about a teaspoon of the frosting in between the crackers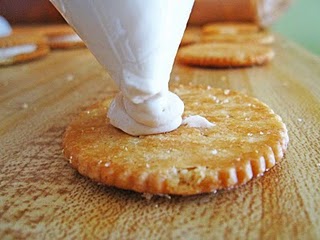 then dipped it half-way into some melted Hershey's Cinnamon chips that I had.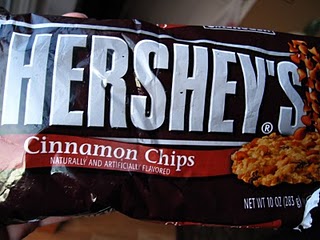 So, here's a re-cap…
Brown Sugar Cinnamon Ritz with a Brown sugar buttercream filling dipped in melted cinnamon chips.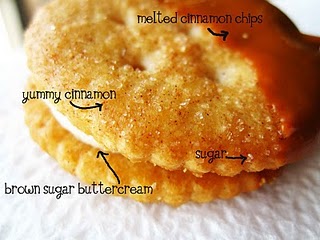 Ahhhhh.
These little treats would have been perfect at Christmas when everyone was eating with vigor, and now they seem a bit indulgent, but we all need a little indulgence, right?
Take it from the crazy sugar/robot lady.