This is a great Pumpkin Round Up! Fun ideas for all things Pumpkin!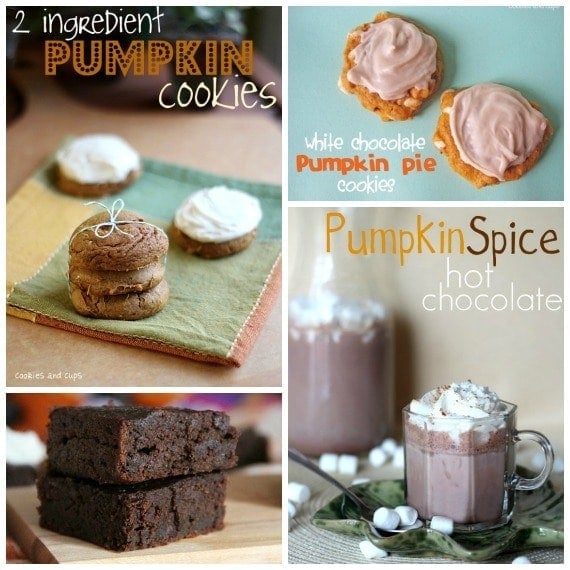 In the last few days of "Pumpkin Season", let's pay remembrance.
It's had a good run this 2012…
But with Thanksgiving quickly approaching, we are counting down the days until pumpkin is replaced by peppermint.
So let's take a look back.
Cue Louis Armstrong.
Above we have:
2 Ingredient Pumpkin Cookies. Yes, 2 ingredients…and they are yummy.
White Chocolate Pumpkin Pie Cookies with Brown Sugar Frosting. These are amazing, if I do say so myself. Make them if you want people to love you forever.
2 Ingredient Pumpkin Brownies. You will either love or hate these. We loved them…they aren't a traditional brownie, but my kids devoured them!
Pumpkin Spice Hot Chocolate. The perfect cozy in a mug.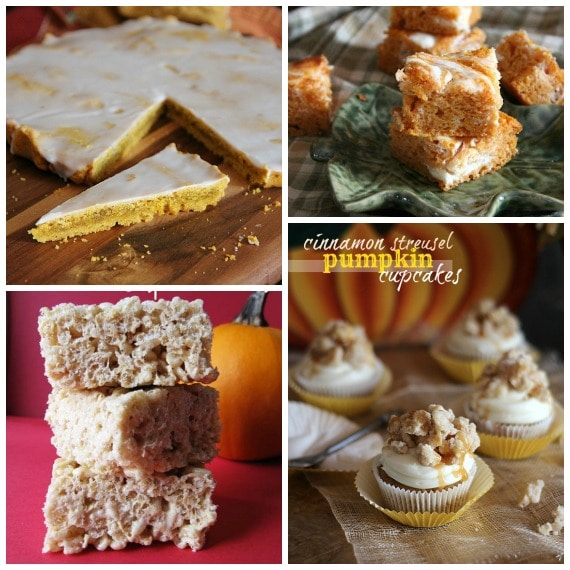 Next up we've got:
Pumpkin Shortbread. Your house will smell amazing.
Lightened Up Pumpkin Cream Cheese Swirl Bars. A lighter take on a pumpkin dessert, but no short on yumminess. This starts with an Angel Food Cake mix!
Brown Butter Pumpkin Spice Krispie Treats. Brown Butter for the win here. Such a simple treat for kids and adults!
Cinnamon Streusel Pumpkin Cupcakes with White Chocolate Cream Cheese Frosting. My new favorite cupcake.
And last but not least…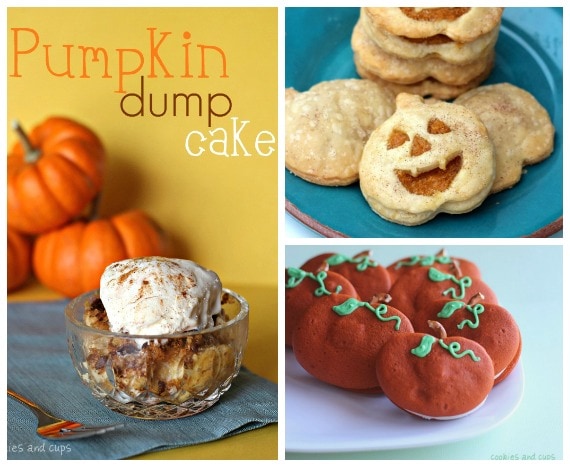 Here we have:
Pumpkin Dump Cake. This is the all time most popular post on my website. People love it. I love it. You'll love it too.
Pumpkin Pie Pockets. These are sure to bring a smile, and you can make them ahead of time, they're just as god at room temperature.
Pumpkin Shaped Orange Velvet Whoopie Pies. These aren't pumpkin flavored, so they are perfect for the non-pumpkin person in your life!
I hope you have a great Thanksgiving holiday!
See you in peppermint season!