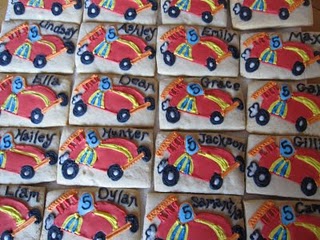 About a month or so ago I got an order for decorated race car cookies for a 5th birthday.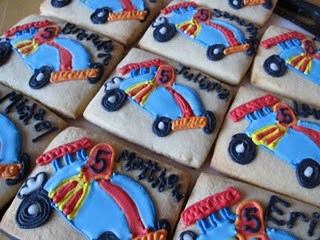 Well, Order completed and delivered and I thought I would show you the final photos.
The sweet lady who ordered them was having a party for her son and ordered 36 personalized cookies for favors. Yes, you read that right…36 cookies for 36 kids. Can you imagine? That is a lot of 5 year olds! Let us all take a moment of silence for her and hope our serenity makes its way over to the birthday party. I know I would be a crazy lady…for those of you who know me personally, no comments on that last statement 😉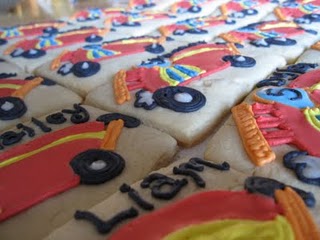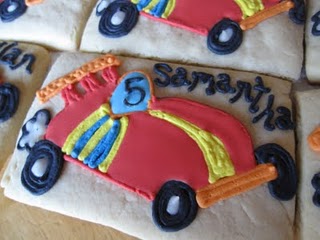 She decided that she would like the cookie to look like the invite…but we thought having a "5" in the driver's seat was cute because it was her son's 5th birthday…
Hope the little guy's day is great!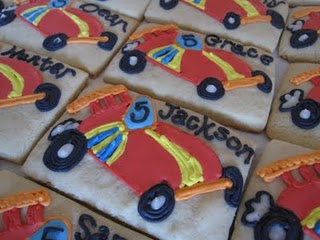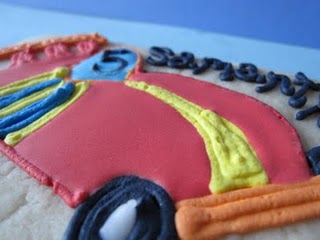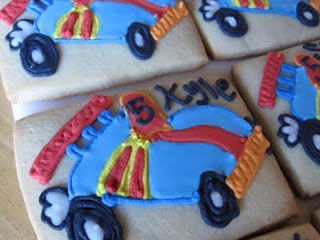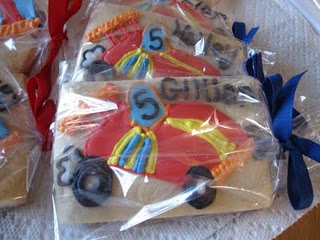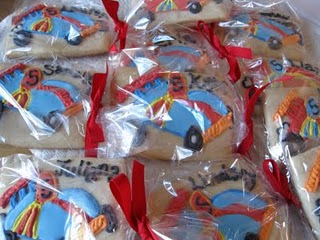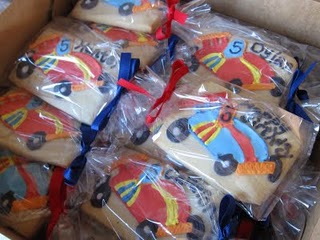 I know I put a lot of pictures on here, but I was having a hard time deciding which ones were post worthy…so, I posted 75% of them. Thanks for reading to the end!!