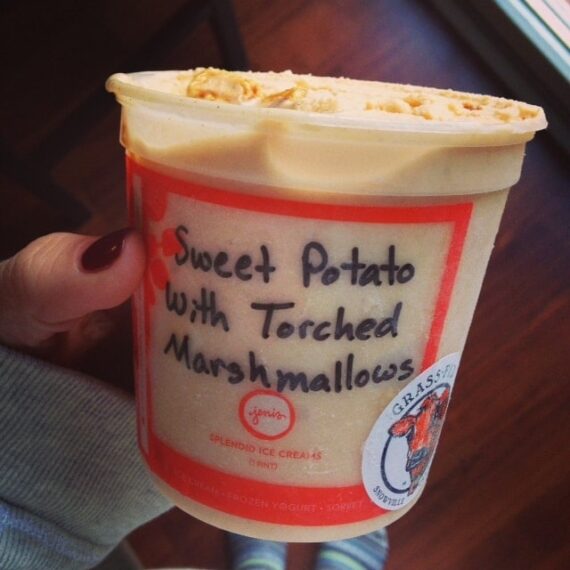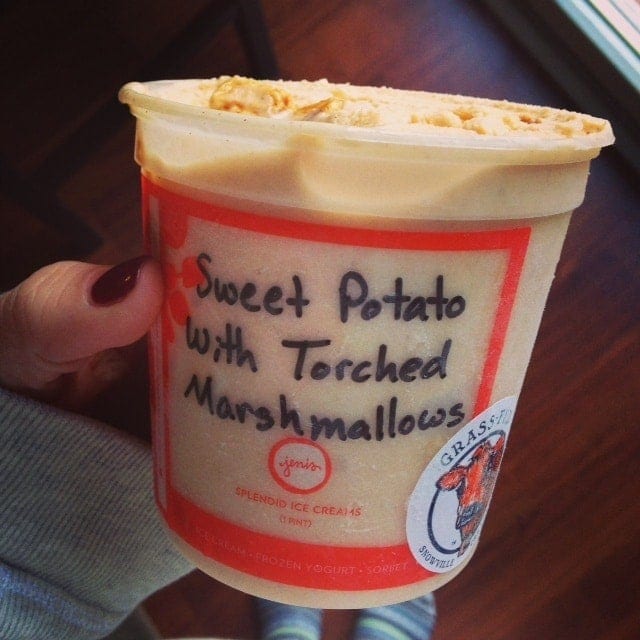 Hey friends!
Wanted to pop in and chat with you today about nothing specific really. Just stuff. I realized I hadn't talked to you.. really talked to you since..well..it's been a while.
We haven't even really touched base since the holidays! I mean, except for recipes. Of course.
And now it's almost February…cray.
So anyway, let's discuss life stuff.
I had a good Christmas. No, scratch that, I had an amazing Christmas.
First and foremost we got a new puppy.
Her name is Polly…
Here she is: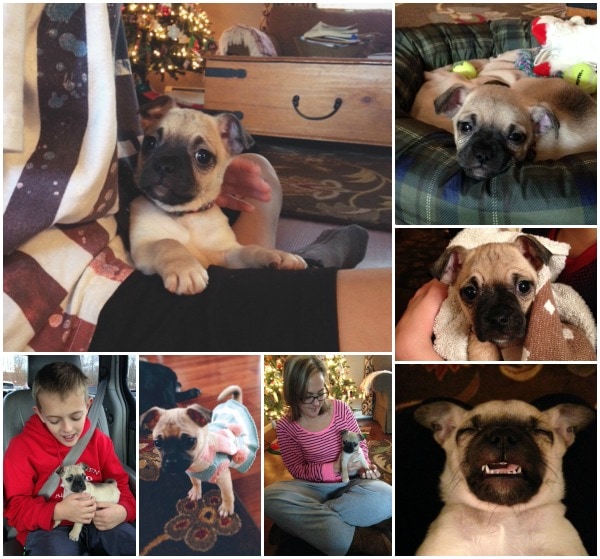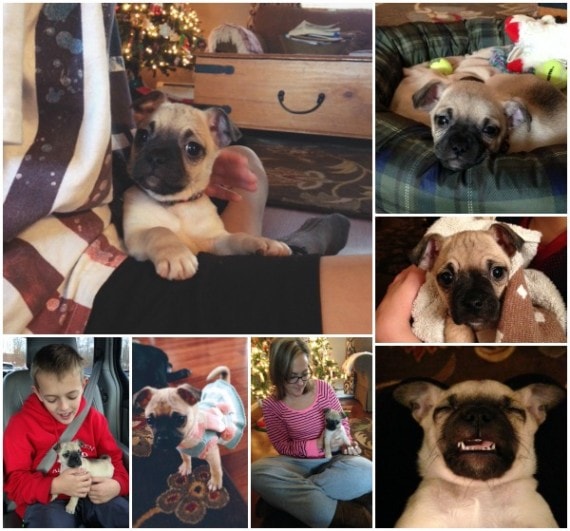 When we got her they said she was a "Puggle"..which is half Beagle, half Pug.
But we're thinking no. She is itty bitty…weighing in at 6 pound now and she is almost 4 months old.
My husband thinks she is Pug/Chihuahua…and while I thought that I might hate that idea, the fact that she might stay little is kinda growing on me. She is just a smooshy little nugget.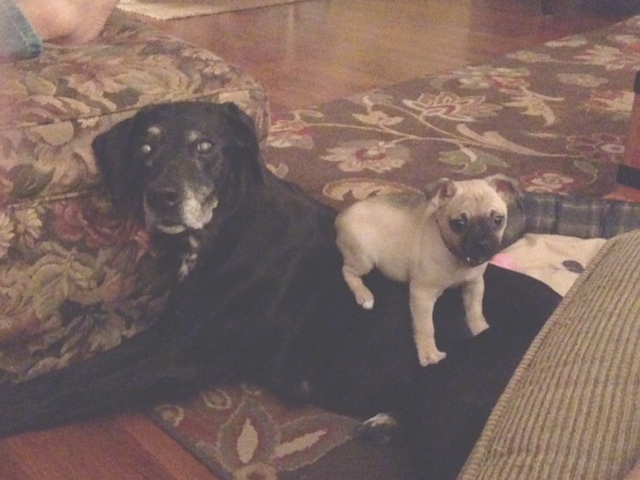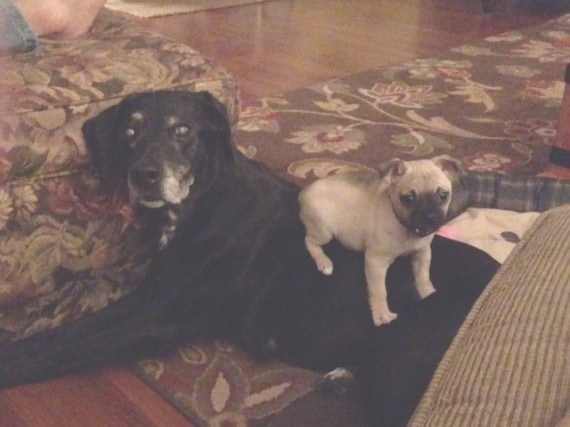 We have an older dog..she turned 14 in January who is the most patient dog to ever exist. She lets Polly crawl all over her and just be an all around brat.
For Christmas I was lucky enough to get lots of fun stuff.
These boots…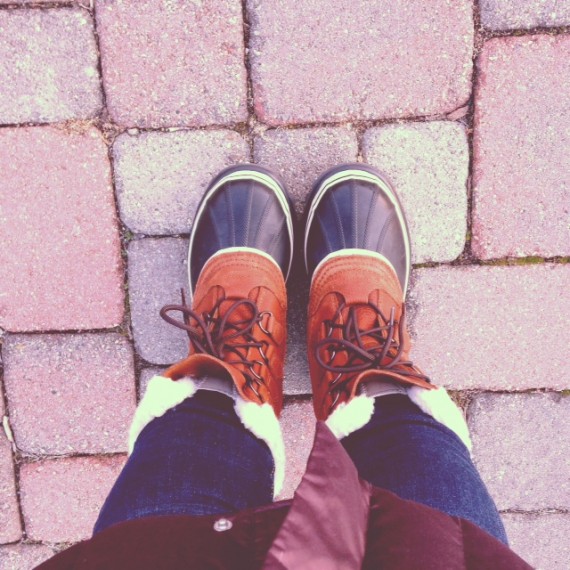 Which have come in handy now because it's basically negative infinity degrees. I mean really…
I also got this bag, which I am really loving now too.
I may or may not have created a Pinterest board for present ideas for my husband. Luckily for me he appreciates a little guidance. I am a jerk, I know.
I got some gorgeous perfume that I am obsessed with and I also got this…
Now, I DID ask for this.
It's a Fitbit and it basically tells you how much you've moved during the day, setting up goals etc. Kind of a glorified pedometer. It syncs up to an app, so you can check you daily progress.
What I have come to learn is that I basically don't want to know. They say you should take 10,000 steps a day.
TEN. THOUSAND.
Apparently I am a sloth. 10,000 steps to me is basically the same as climbing Mt.Everest.
So what the Fitbit is now to me is this jerk who lives on my arm reminding what a lazy POS I really am.
Good times.
My husband had a big birthday recently…
SO I surprised him with a fun one night cruise with 18 of our friends. It was a blast.
BUT.
When we arrived at the port this is what I saw…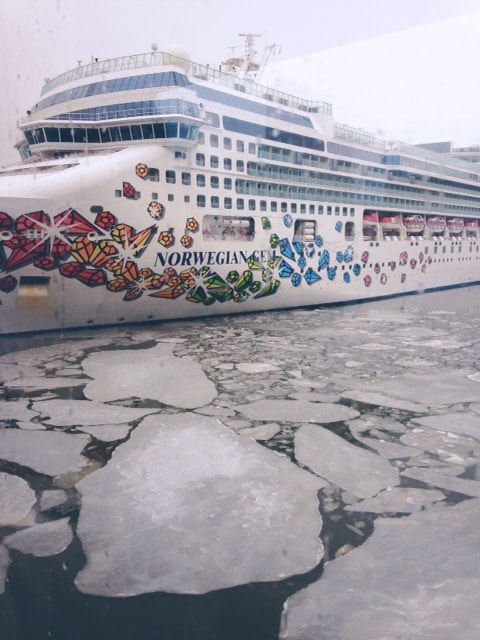 Yeah.
This is like a Titanic situation.
Luckily we made it out alive.
Current obsessions:
This Pure Argan Milk by Josie Maran.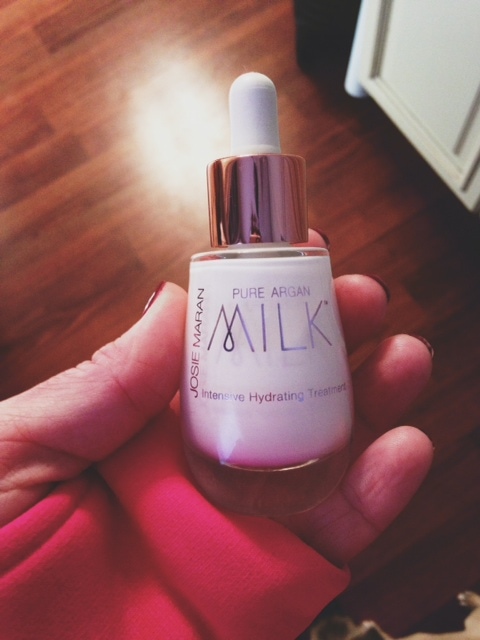 I have weird combination skin where the dry bits are super dry..especially in this crazy cold weather…BUT I have never loved the argan oil. It just makes my skin feel oily on top, but still dry. I know a lot of people love it..but not me…sorry.
Anyhow, when I saw this stuff I decided to give it a go and it's AMAZINGGGGG.
It absorbs into your skin without feeling oily and it's SUPER hydrating, but also lightweight. I have never been on board with the light weight moisturizers. That, to me, means not enough moisture..but this stuff has proved me wrong. Love it.
Also this…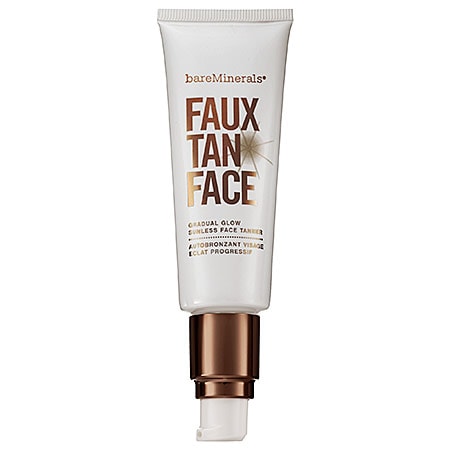 Loving it right now when I feel all white and pasty. NO gross smell and the perfect color gradual tan.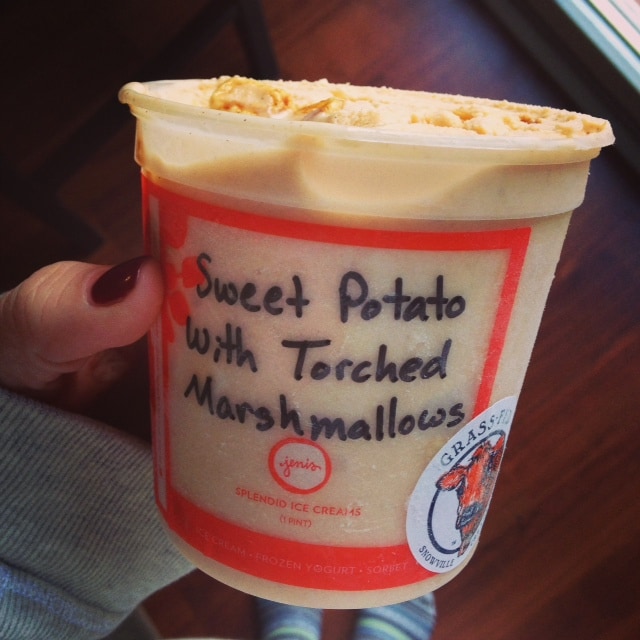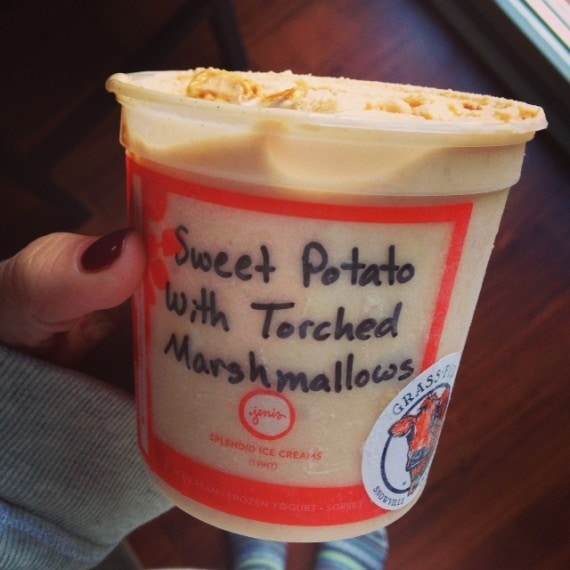 I know I am late to jump on the bandwagon, but Jeni's Ice Cream. I finally found it in my area and I can't tell you how in love I am with it. And I'm not even a huge ice cream girl. But with flavors like this there is not way not to love it…

Also, I decided to get my hair colored a subtle ombre…
Here's a pic..don't think I love it.
Also, I can't take a picture of myself to save my life. SO there's that.
Anyone want to give lessons on how to take a good selfie? Anyone?
Oh..and I started a weekly newsletter. Because Facebook stinks and I don't think anyone ever sees what I post anymore…wahhhhh…
Anyway I would LOVE if you signed up. It's my week in baking in a nutshell. That way you won't miss a minute.
And I have been loving the new Hershey's Spreads. I have used then in a bunch of my recipes lately and also gave away a fun kit!
That stuff is like crack. I've been eating it with pretty much everything right now.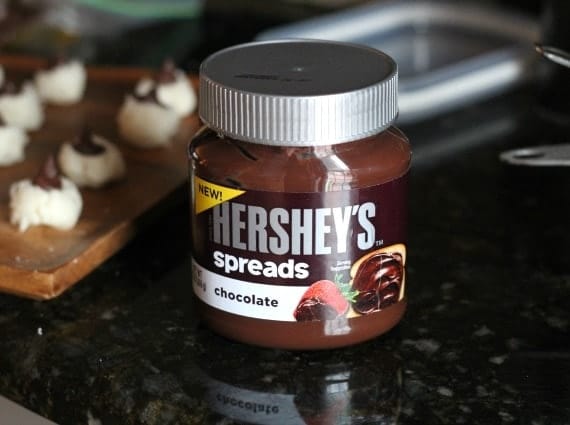 Also, this candle…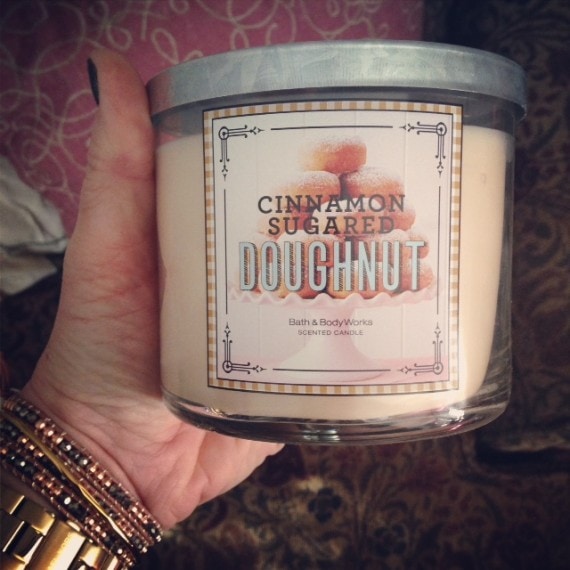 You guys. Love it. I found it at Bath and Body Works, but can't find it online to link to. Anyhow, it's worth the trip to the mall.
Also, you guys know I am posting some dinner stuff here and there now. Do you love it? Hate it? I really want to hear your thoughts. If you missed any of my savory posts…I made Philly Cheesesteak Mac n' Cheese, Slow Cooker Fiesta Chicken, Bacon and Cheddar Scones and Pull Apart Pizza Sticks!
Anyhow, this post was super indulgent…all about me blah blah…but I just wanted to share a little bit of my daily stuff. We're still friends, right??
xoxo