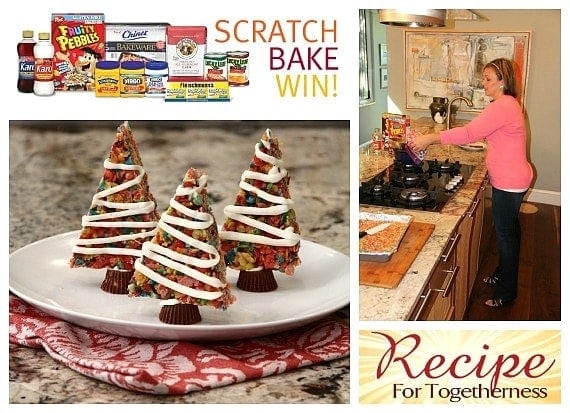 So in August I got to do something fun.
Fun and totally out of my comfort zone.

I was asked to go to Philadelphia and film 3 "webisodes" for "Recipe For Togetherness".
"Recipe For Togetherness" is a multi-branded partnership that delivers recipe solutions for everyday life. They're brands we all know and trust and they have come together to help families build togetherness and traditions in the kitchen. The brands that participate are: Argo®/Kingsford's® Corn Starch, Argo® Baking Powder, Fleischmann's® Yeast, Karo® Corn Syrup, Lucky Leaf Pie® Filling, Chinet Bakeware®, King Arthur® Flour and Post Pebbles™ Cereal.
I was honored and skeered all at once to participate. While I know that I am a huge fan of all the participating brands and use them all in my daily life, I wasn't so sure about the whole "webisode" portion…
I mean, me…on camera?
Hilarious.
I quickly panicked after I said, ok…trying desperately to calculate how many pounds I could possibly lose in 30 days without only eating lettuce.
When I decided that weight loss wasn't going to happen, I decided to go into the bathroom and work on my angles and "tv personality" voice.
After 30 minutes of talking to myself in the mirror and realizing that I make way too many weird faces to ever be filmed for the public viewing, I panicked. AND I was sure that the nice people at RFT weren't going to go for my Streisand-like requests of being filmed at a 45 degree angle on my right side only…and that the room had to be lit to Oprah-type specifications…and that I will only use a white spatula…or no one can make eye contact with me..and I would only like to be addressed as Madam…
Yeah, I knew I was in trouble.
Anyway, after I decided that harnessing my inner JLo would not make me any friends I decided to just let it all go and act as normal as I possibly could…weird faces and all.
Sigh.
Well I will have to say that as weird and awkward as I am I totally loved the filming process…It was exhausting, but completely addictive.
And honestly watching myself back, I want to drop kick myself in the face for being such a dork…but yeah, I would totally do it again. And again..annnd again.
Here are some pictures of the day…
Here is the kitchen that we used to film in..it was gorgeous!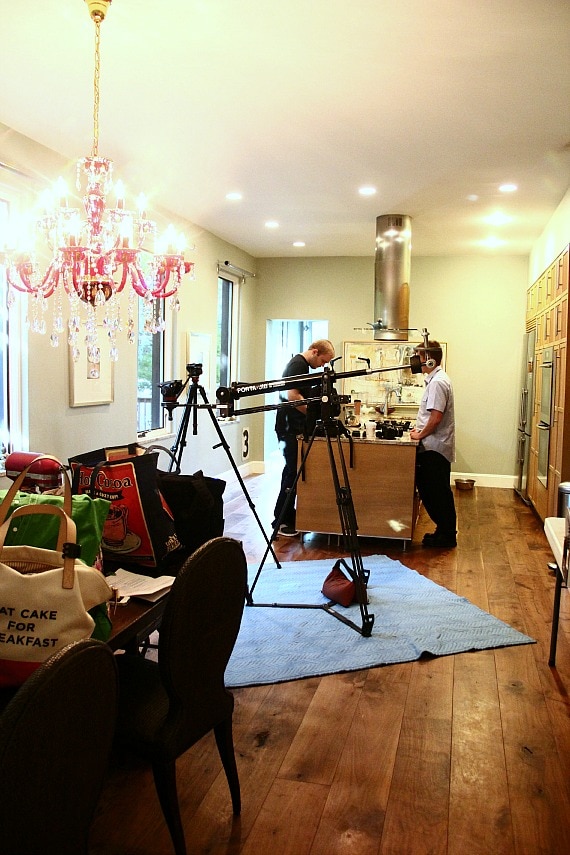 And again…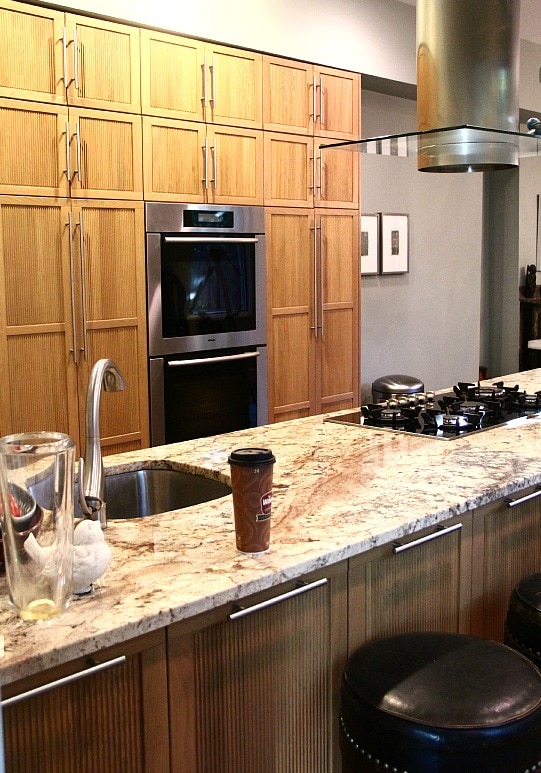 And here's me making the first recipe…the "Fruity Pebble Trees"…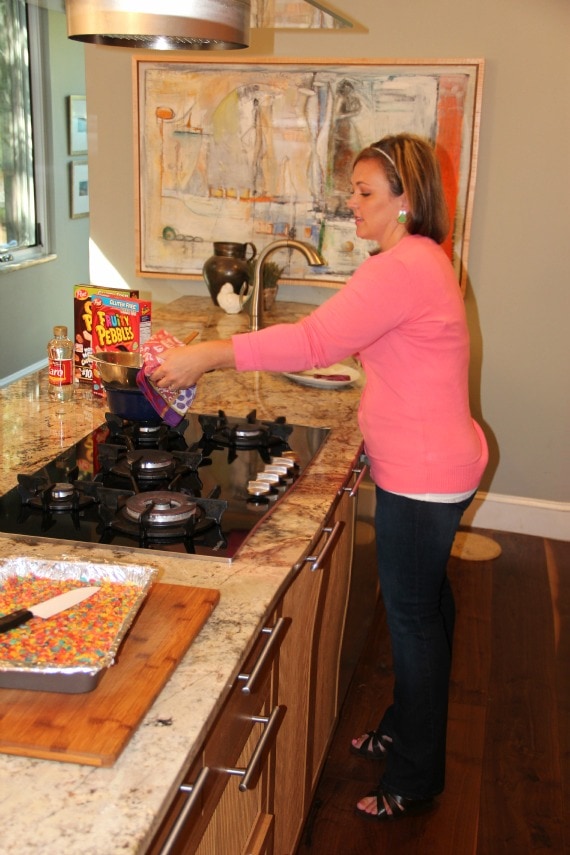 And again…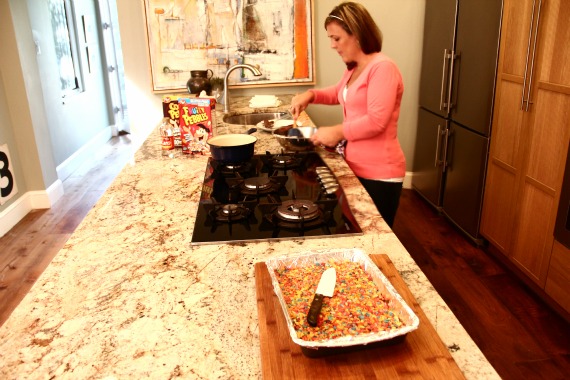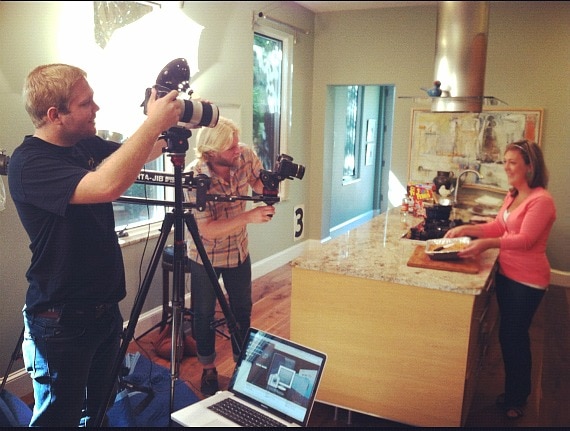 Annnd again. I was so nervous…
Here was the finished product..I mean how CUTE are these…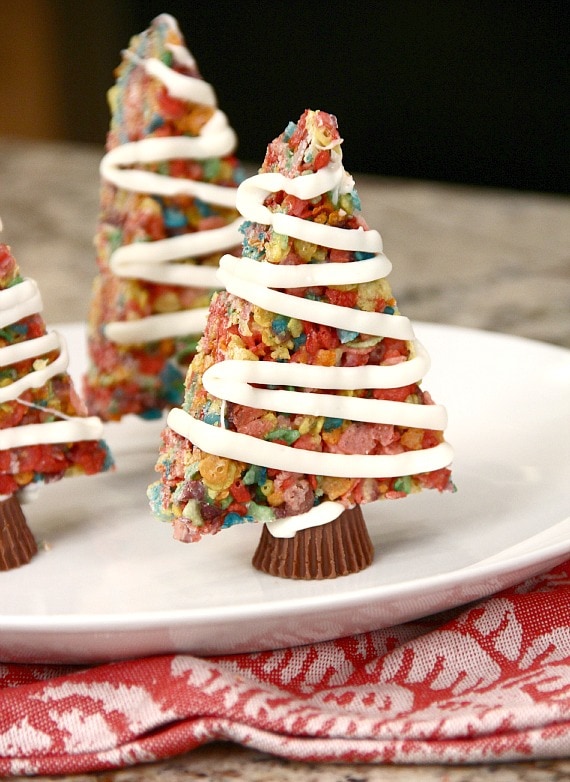 Here's the link for the Fruity Pebbles Trees recipe with the video.
For the next video I made the Cherry Apple Slab Pie.
This is a great pie that will feed 16 people…it literally can be thrown together in a matter of minutes.
Did that sound rehearsed?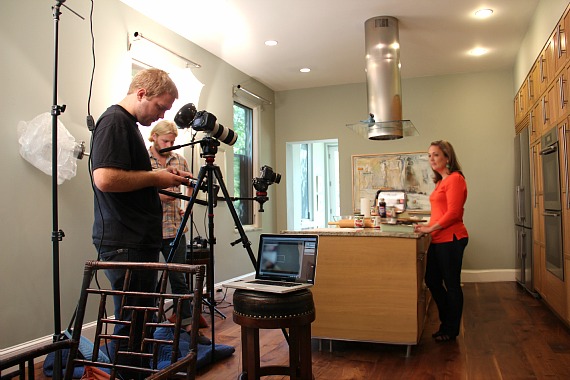 And me looking like I have a super long neck…I have no idea.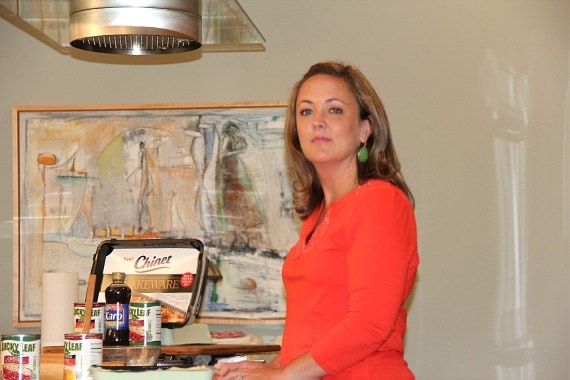 Here was the finished product and recipe and the video for the Cherry Apple Slab Pie…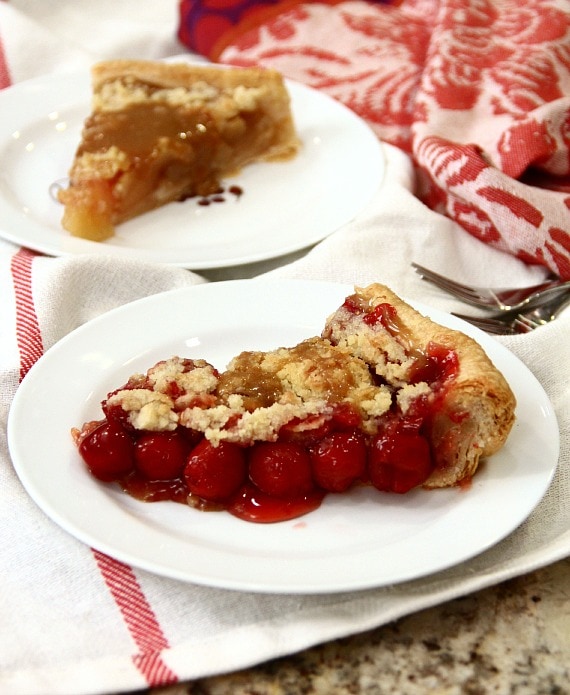 Last but not least I made some Honey Wheat Jumbo Rolls which are totally amazing. Click here for the recipe and the video
Unfortunately for the film crew, I could NOT say "Honey Wheat Jumbo Rolls"…OR "King Arthur Premium 100% Whole Wheat Flour".
Yeah, they were all pretty happy with me messing up 40 hundred takes. Seriously…you try to say that with a giant camera IN YOUR FACE. It's hard!
But luckily I was able to get through it. Barely.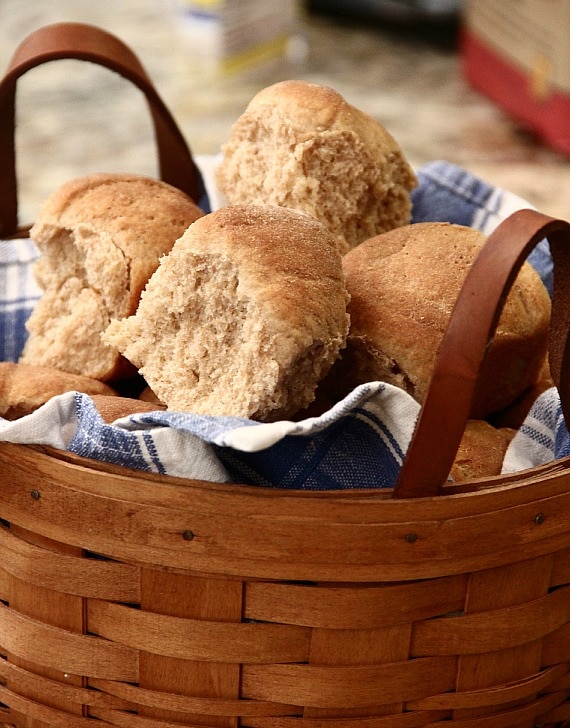 The rolls are completely amazing and TOTALLY easy! I really loved the way they turned out and I think I like this video the best! Honestly, the Rapid Rise yeast that I used in this recipe is a HUGE time saver.
It was the final video of the day and I was totally spent…
I had the best time filming these videos, and even thought I am totally awkward I would do it again in a heartbeat.

So while you are here I totally want to encourage you to enter the Scratch, Bake & Win sweepstakes they sponsor for a chance to win a $2,500 debit card or one of 12 weekly e-Reader prize packs. The prize pack includes a color e-reader, cover and $25 debit card for purchases. Having an e-reader for all my cookbooks and recipes is really becoming indispensable for me in the kitchen!

There are two ways to play:
www.facebook.com/recipefortogetherness
NO PURCHASE OR PAYMENT NECESSARY TO ENTER OR WIN. PURCHASE WILL NOT INCREASE ODDS OF WININNG.
Starts on 11/1/12 at 12:00:01 a.m. ET and ends on 1/31/13 at 11:59:59 p.m. ET. Open only to legal residents of the 50 U.S. and D.C. who are at least 18 years of age. Void where prohibited.
Click here [
http://sweepstakes.recipefortogetherness.com/rules/
]
for complete Official Rules.
Sponsor:
ACH Food Companies, Inc., 7171 Goodlett Farms Parkway, Memphis, TN 38016
Good luck!