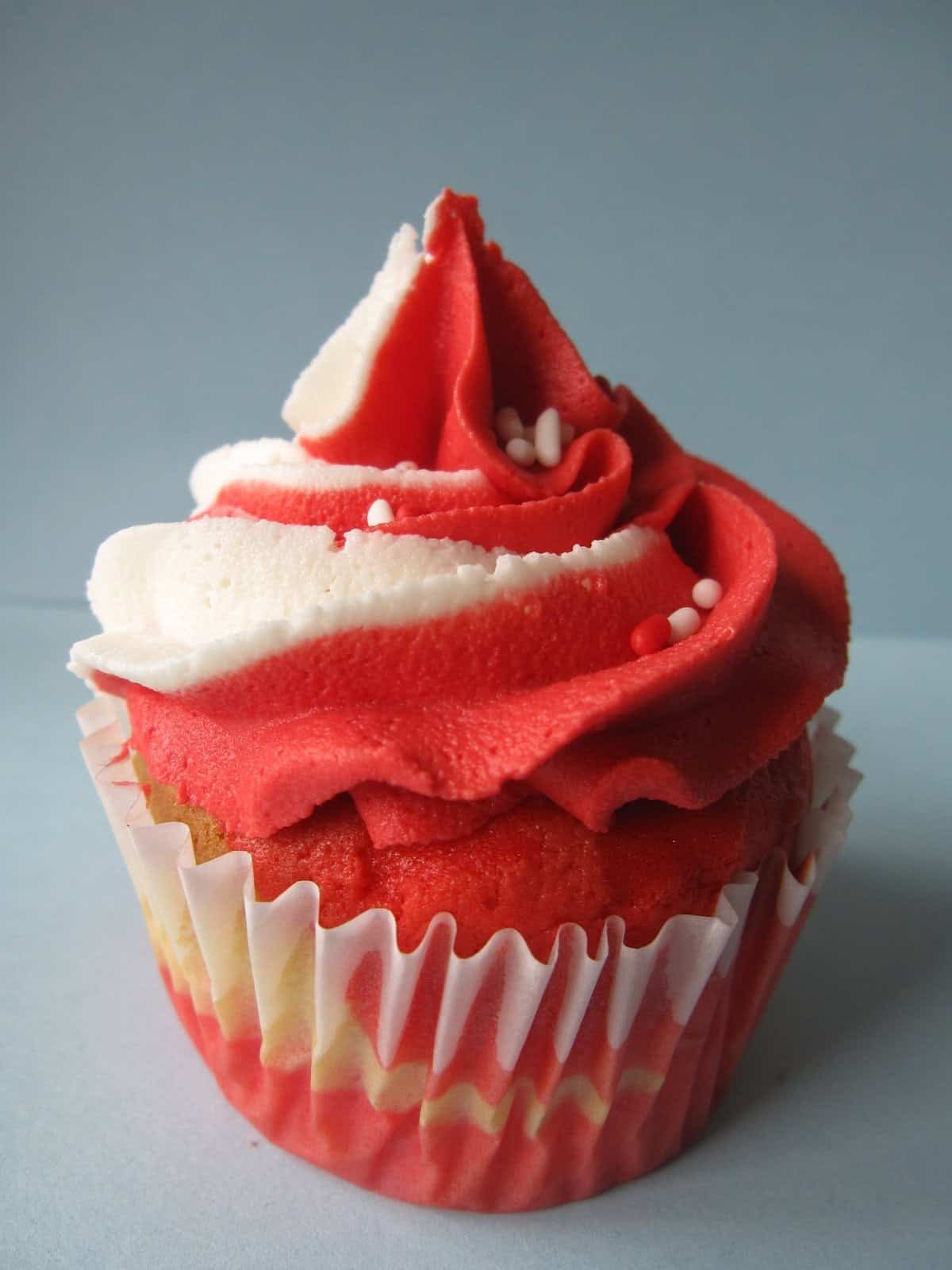 Here are some cupcakes made for the North Warren Torpedoes soccer team whose colors are obviously red and white! I have been wanting to try the swirled icing and also the swirled cake seen on so many other blogs, not necessarily at the same time, it just happened to work out that way.
I really like the colorful cupcakes at i heart cuppycakes…the rainbow cupcakes, but since this was a red and white team I stuck with just the 2 colors.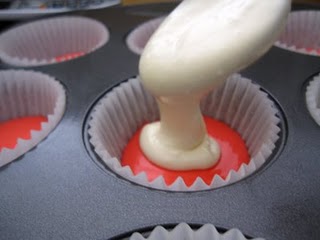 The swirled icing came out better than I thought it would. I have read about doing the icing by putting the food coloring inside the bag and then loading the bag with white frosting and then piping it out, but I just dyed my icing red and loaded the bag half white, half red and piped it out…it was cute!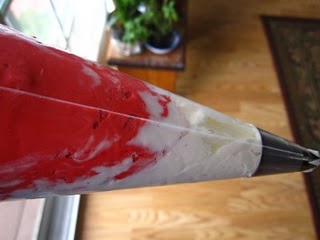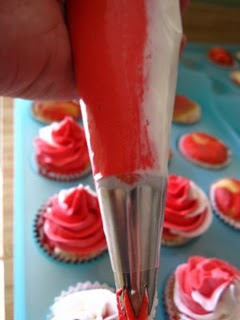 I wished I had taken a picture of the cupcake in half…but I didn't have one to spare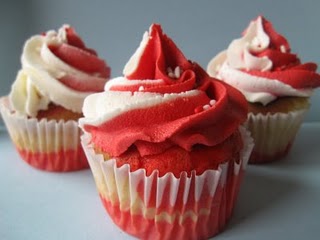 I also realized as I was icing them that these would be great for 4th of July…I didn't have any all-blue sprinkles on hand, but I did have some M&M's…you could make a blue star topper out of fondant and that would be super cute too!