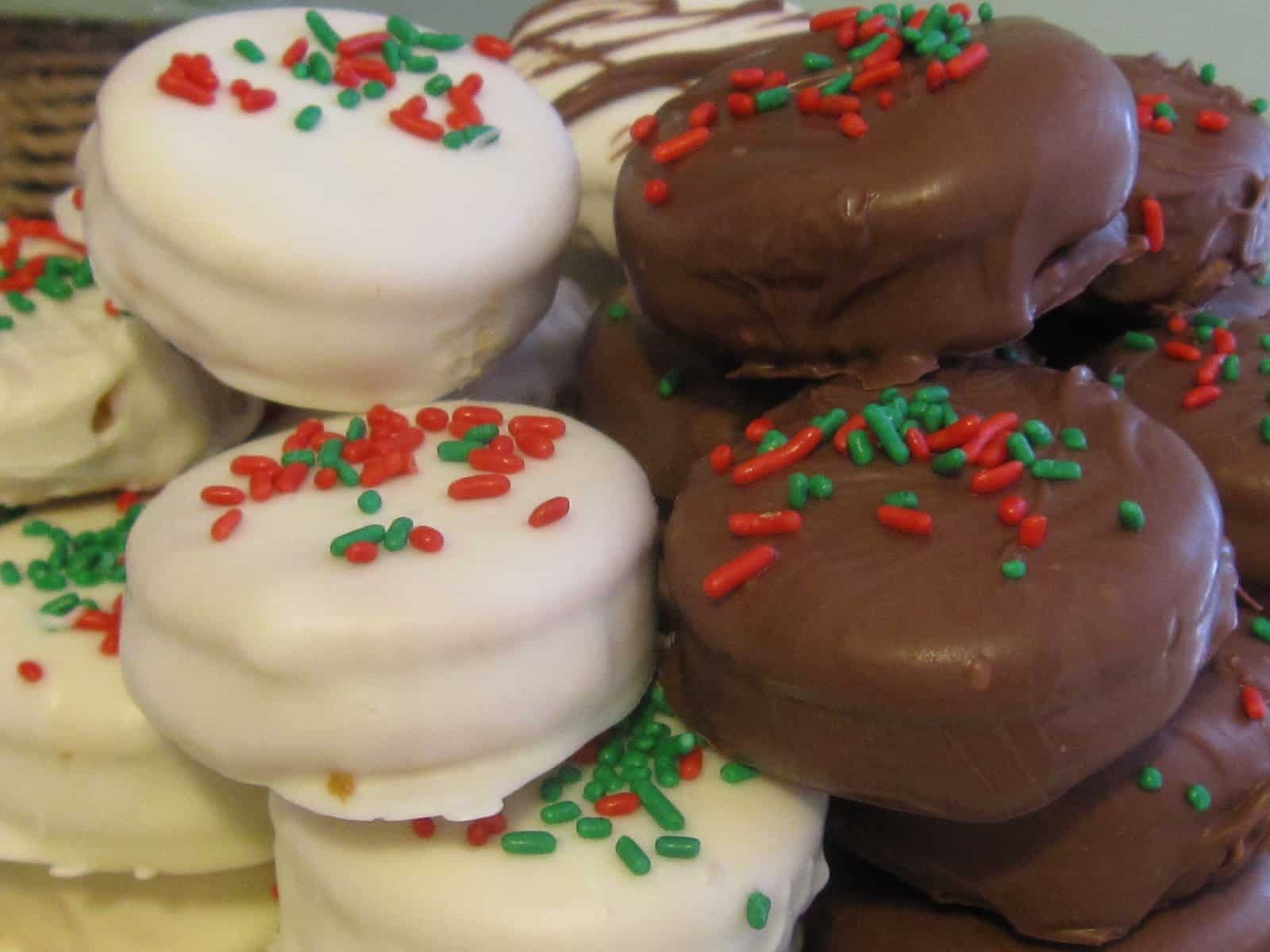 So, my best friend gave me this recipe a few years ago and it has become one of my kid's favorites at the holidays. When she first told me what they were I wasn't interested, but she is a big-time lover of the salty-sweet combo, so I trusted her on this. I know it sounds a little weird, but I am sure once you make them you'll agree…
She takes peanut butter (smooth) and sandwiches it in between 2 Ritz crackers. Then you melt chocolate Almond Bark and dunk it in. I tried them and the kids loved them!!
This year though, I decided to vary it a little bit~
I mixed (using the paddle attachment) almost equal portions peanut butter and powdered sugar in the mixer (about 2 cups pb to 1 1/2 cups powdered sugar). I was estimating on this, but you don't want to add too much sugar because it will make the peanut butter dry.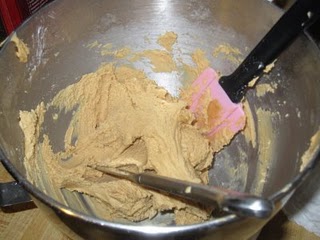 Then I filled the Ritz with that mix.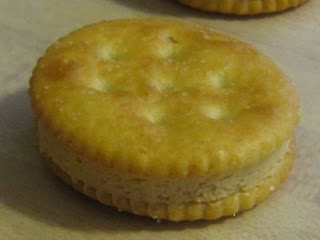 I have a hard tim
e finding Almond Bark, so I used milk chocolate chips, semi-sweet chocolate chips and white chocolate chips for the dunking. I add a big old tablespoon of Crisco to the bag of chips to help smooth it out a little. Then I just decorated them a little.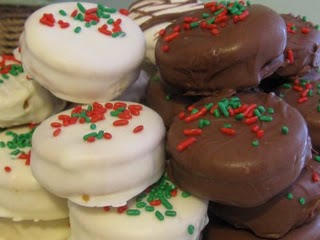 Adding the sugar makes them even more rich than they are already, but very very yummy, especially if you are a salty/sweet fan!