Hi friends!  Are you guys gearing up for the holiday baking season?
I am in full swing for sure.
I try and pin down the recipes that I will make for my holiday baking way ahead of time…too many times have I decided to try new recipes for my big baking day, only to end up covered in flour and cookie tears.  It kind of takes the fun of the day.
I wish I could say that I am a lemonades from lemons kind of a girl, but it's the holiday season and I really shouldn't lie.
Annnyway…baking holiday cookies has always been a huge tradition in my family, especially the decorated sugar cookies.
But, I have been blessed with a house full of boys who don't seem to value the art of the cookie decorating as much as they do the cookie eating, so I have switched up my cookie menu a little bit to cater to their lack of desire as well as my lack of patience.  Baking quick cookies that come together without a bagillion ingredients or steps is the best way for all of us to enjoy the day…that's what it's all about, right?
Which leads me to these cookies.  Salted Caramel Cookies… actually they are Salted Pretzel Caramel Cookies, and they are fantastic! I got the recipe for these over at the Eagle Brand site..there are some really fun recipes over there!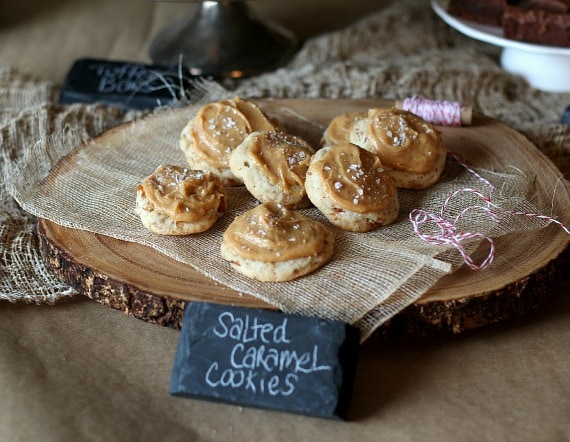 You have a chewy sugar cookie, loaded with salty pretzel bits and topped with the most delicious caramel sauce, made using Eagle Brand Condensed Milk.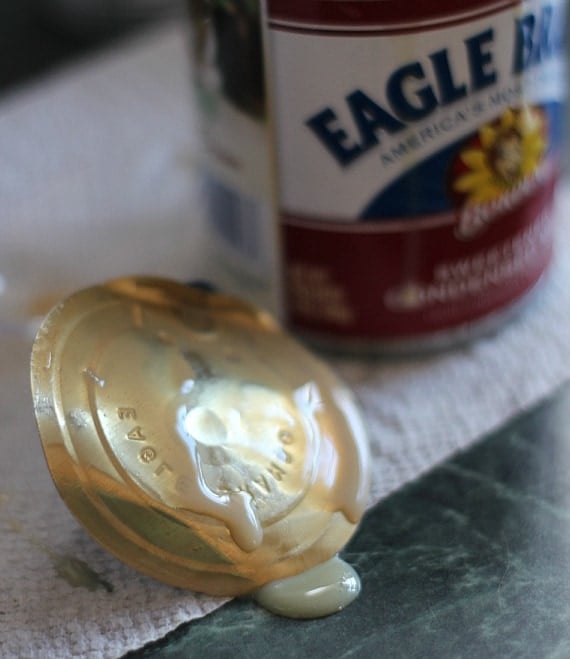 What I love even more about this recipe is that you microwave the sweetened condensed milk to make the caramel…just be sure to use a deep bowl, otherwise it will bubble over.  Trust me on this. *ahem.
After you cook your sweetened condensed milk in the microwave you will have a golden caramel that you can spread right on top of your cookies!
I added a nice sprinkle of flaked sea salt on top to give it some extra saltiness.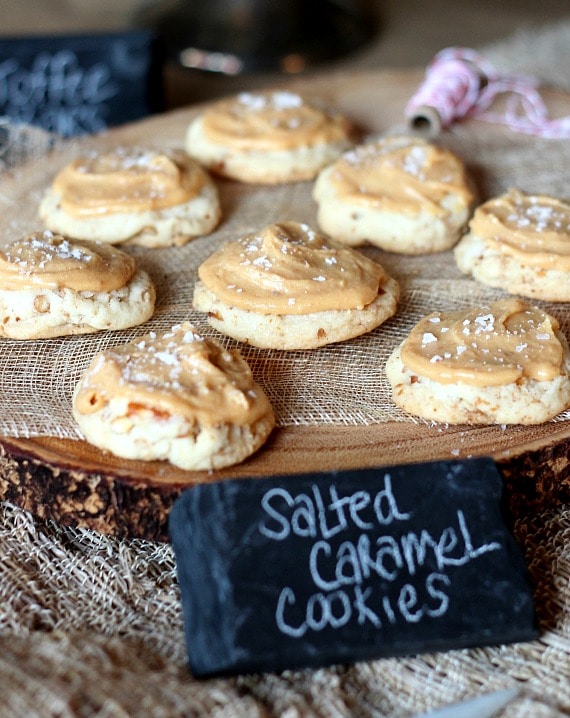 I got this recipe from EAGLE BRAND.  Hop over for the recipe!