This week has been fun.
What could be bad about a week filled with graham crackers, milk chocolate and marshmallow in various forms?
Let's take a look back, shall we?
Sunday we started with S'mores in a Jar…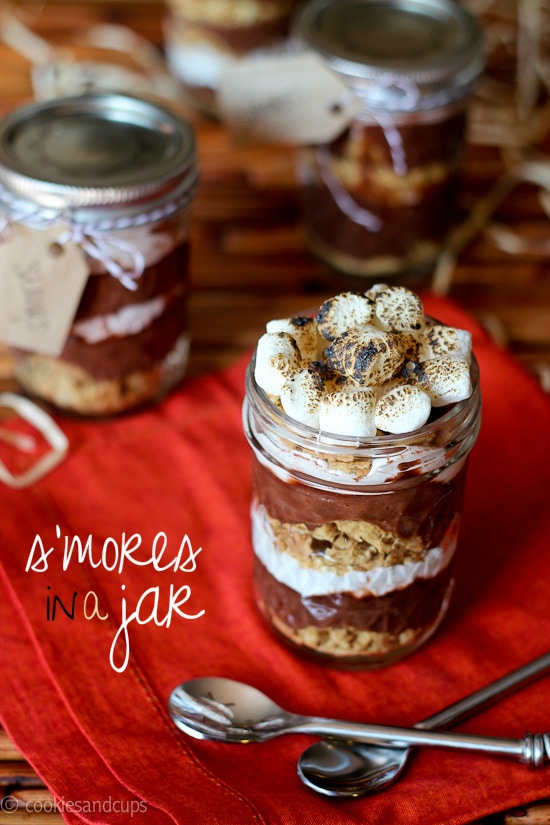 How bad do you love those?  No bake, no wait…instant S'mores gratification.
Monday I stayed no-bake with these Golden Graham S'mores Squares.
My kids were loving life on Monday…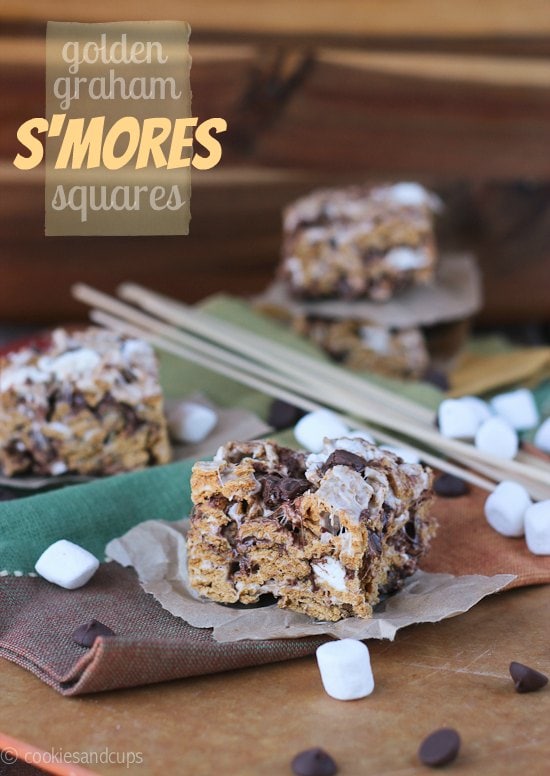 Tuesday I decided to crank up the oven.  Sometimes you just have to, and sometimes it's worth it.
This is one of those times.
S'mores cupcakes...make them.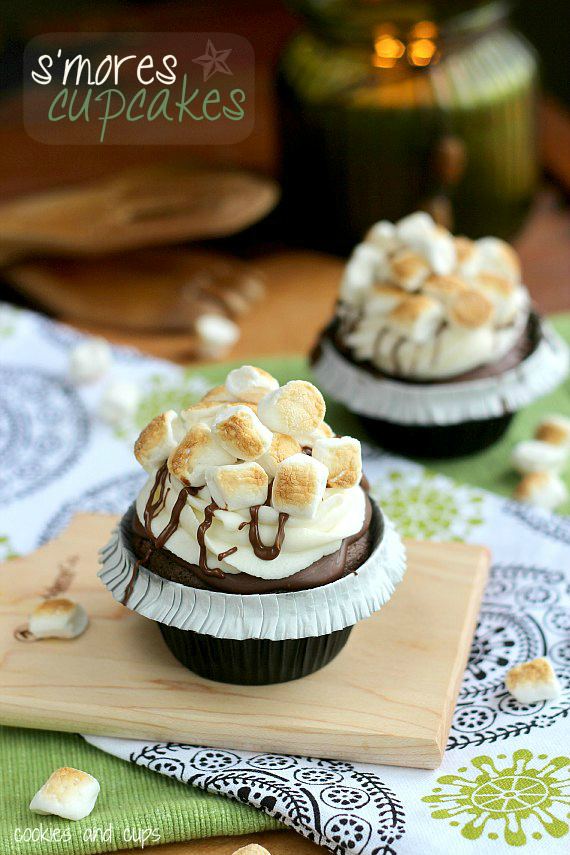 Those toasted marshmallows, sigh.
Wednesday I got a little bratty with you guys.  I admit it, I was in a mood.
BUT since you guys are the best ever you left me loads of delicious comments that made me smile.
So, to show my thanks I made you S'mores Whoopie Pies.
I think we're even.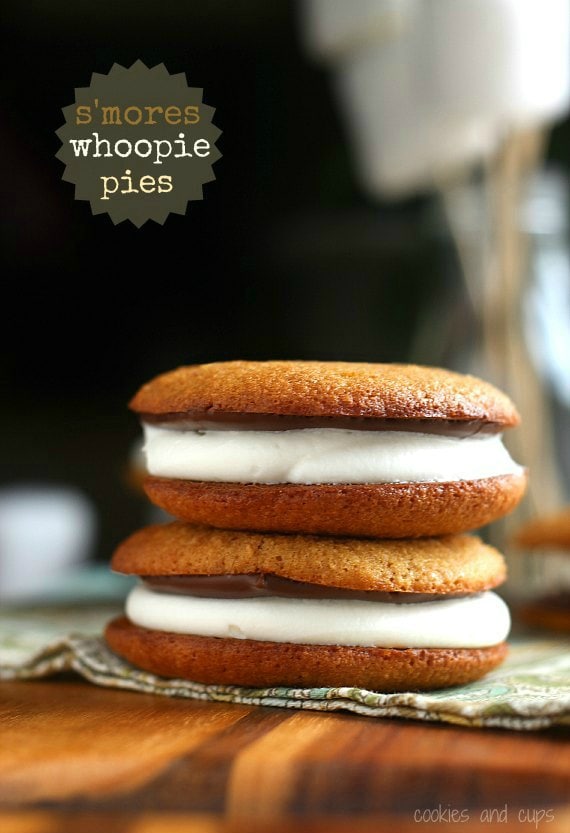 And finally Thursday I brought it back to ya easy.
Not only was the S'mores Snack Mix "no-bake" it basically made itself.
Can't get any easier than that.
If only I could figure out how to make it clean up after itself.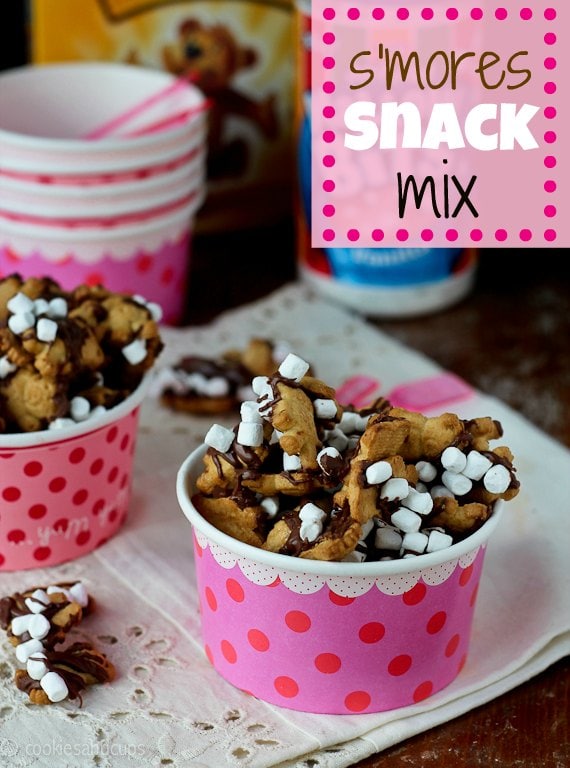 So that was my week.
What I want now is to see some of YOUR favorite s'mores treats!  Whether you baked them up this week, or last year I want to know!
Just click on the little "Add your link" button below and share your s'mores treat with the world!
I would love it if you posted a link back to me to share all the s'mores goodness with your readers, but I won't hunt you down if you don't 🙂
So let's get this party started!