I've got a fun giveaway for you today sponsored by my friends over at Smucker's.
I've done a lot of work with Smucker's over the past year and a half, and I have to tell you they are really great people, who put a lot of emphasis on family and tradition…love that!
Throughout the year Smucker's invites people to share their favorite birthday traditions…what they like to eat specifically…on the Smucker's Facebook wall.  Based on the feedback they receive they plan on sharing a birthday recipe that is bound to be a hit in every household.
At my house, the tradition is always a homemade cake.  Bakery cakes are nice, but a cake made by my husband or kids is always best.  Plus, I love seeing what they come up with! Take me out to dinner, but a homemade birthday cake is always the way to go for me!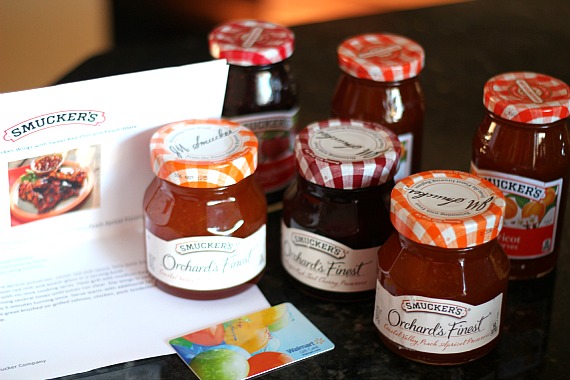 So to celebrate the special birthdays in your life, we're giving away Birthday Kits to THREE READERS with tools to make your birthday celebrations memorable!
Yep, three of you will win:
•        A variety of Smucker's Jams, Jellies and Preserves
•        A selection of birthday recipes to try
•        $100 Walmart.com gift card
•        Birthday balloons and party decorations
Here's what you have to do to enter:
Visit the Smucker's Facebook Page and check out the great recipes that they have posted there!  Report back here with a recipe you would love to try on the special day.
That's it, good luck!!
This contest is closed.

The winners have been emailed.