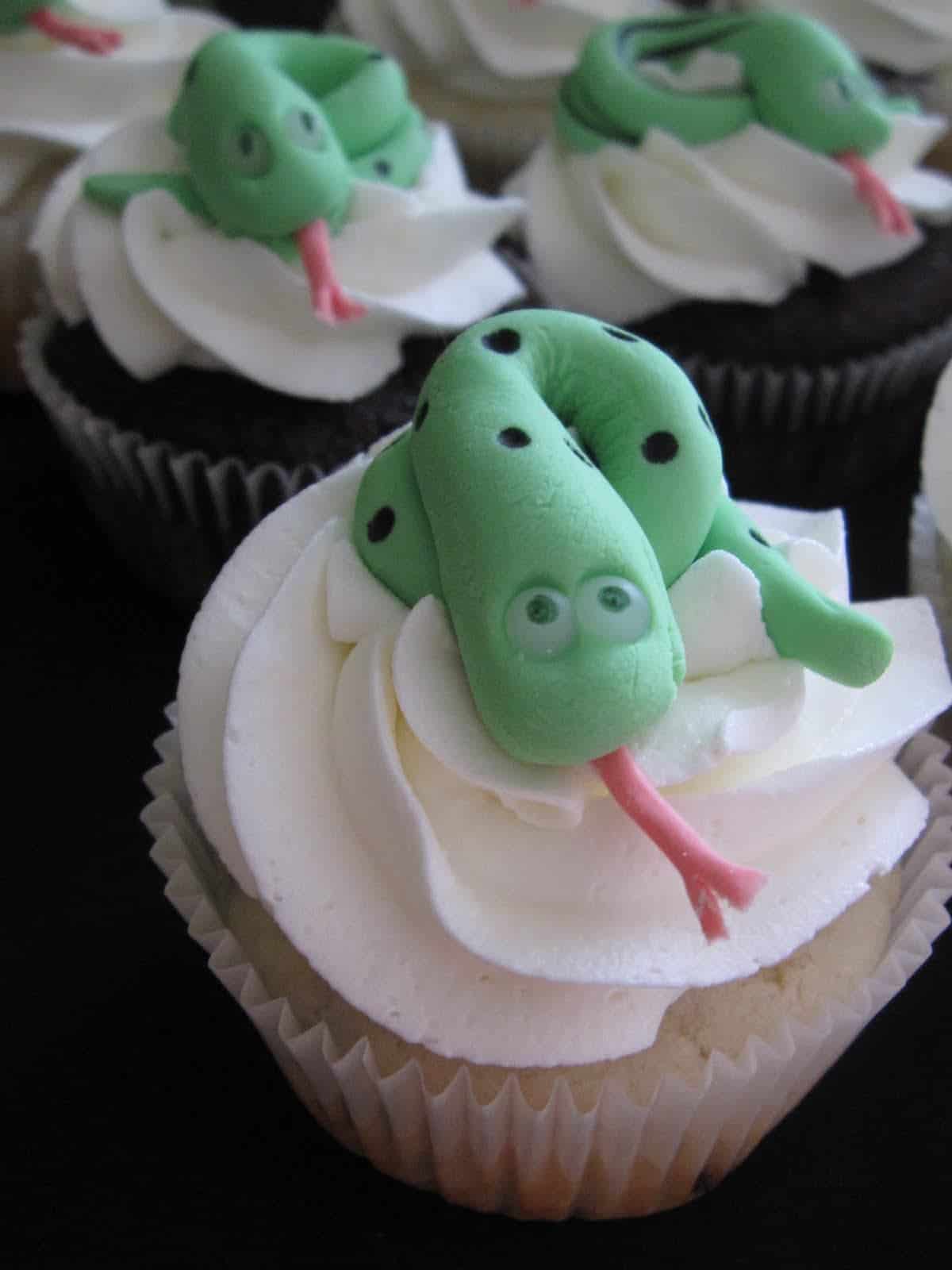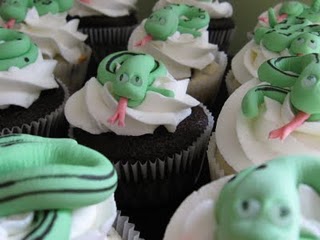 I have been making a lot of cupcake toppers lately. They really seem to make the cupcakes special. These were for my son's (2nd) 6th birthday party…this one was for all of his classmates at one of those kiddie-heaven places ~ where kids run amuck, bounce, play and have a load of fun! (I just typed the word

amuck

and when it came up with that little red squiggle underneath

I checked my spelling on dictionary.com…did you know the definition of

amuck

is

"to run around in a murderous frenzy"? Just to let you know that is the most perfect definition of my day yesterday! For those of you who have been to these kid-birthday venues, you know what I am talking about!!)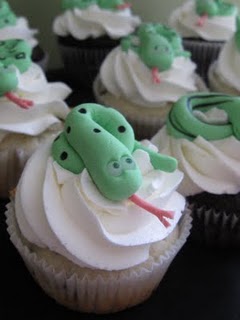 Back to the cupcakes, though…made 2 different types.
Chocolate with vanilla buttercream and Chocolate chip with vanilla buttercream.
The chocolate was Martha's 1 bowl chocolate cake. Couldn't have been better, love that recipe…the other, the Chocolate Chip cupcake was also a Martha Recipe from her Cupcake book. I am sure that this is a good one, made correctly. HOWEVER, I will tell you…when life gets in the way and you are supposed to be at a soccer game, cross country meet, car-pooling AND baking the same morning, accidents happen!
Listen to this gem…I. Forgot. The….wait for it…Sugar.
What the?!?!?
I didn't realize this, though until I pulled them out of the oven and they didn't golden-up like they should…I'm all "these don't look right".. Then it hit me…sugar…big whoops. So, I let them cool, not yet ready to call a disaster a disaster and tried one. Not SO bad, actually they tasted more like a muffin. It was the chocolate chips that were my saving grace…without them it wouldn't have been cute. I let my older son try them, knowing I could get an honest opinion and he said.."they're not bad".
Ok-I figured, nothing a little buttercream can't solve, right? I think this may be the new mantra to my life…

"Nothing a little buttercream can't solve"

. I like it!
After the frosting went on and the cute snake and critter toppers (that I made out of fondant earlier in the week) I sat back and thought, well it is out of my hands…just make sure the adults get the chocolate ones.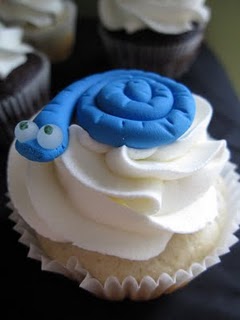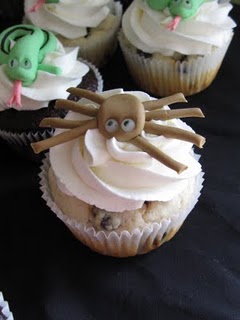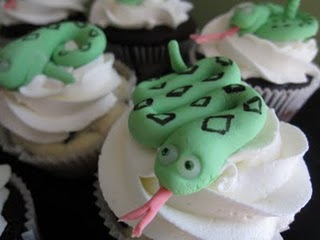 All in all the cupcakes were a hit…I don't think anyone knew about the missing sugar, or were just kind enough NOT to say anything 😉 I do wish, though, I had made all snakes, instead of the other critters too. The poor inchworms and spiders were very sad and lonely…the boys only wanted snakes…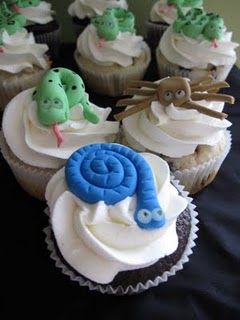 Specifically a rattlesnake, which I only made 3 of…Next time I'll know!