Hey guys!
Today is a special post…a celebratory post, actually.
What are we celebrating?
Well…more like WHO are we celebrating?
The most sparkly, sweet girl in all the land, is who!
Yes, that would be Kristan (Confessions of a Cookbook Queen), my bestest bloggy and real life friend!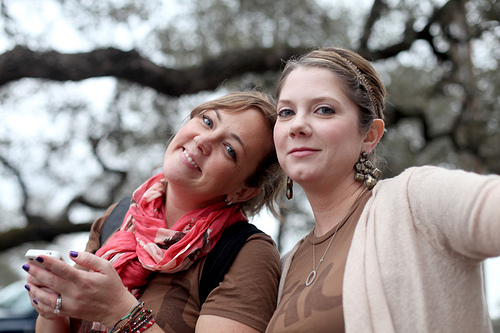 Today is her birthday and honestly, that is cause for a celebration…with loads of pink and glitter and sugar and candy and hugs and cupcakes!
I mean without her, the world wouldn't have THESE or THESE.
And I wouldn't have a partner in crime over HERE.
Plus, I talk to her like everyday of my life and that's kinda important…SHE'S kinda important!
One thing about Kristan, is beyond knowing loads about good make-up and good shoes she is kind of a candy expert.
So, in her honor I decided to combine 2 of her all time favorite things…candy and cupcakes.
More specifically, Sour Patch Kid cupcakes.
Here's what I did.
First make your sour sugar.  It's the most important part of Sour Patch Kids Candy, so essentially it's the most important part of these cupcakes.
What I did was mix equal parts citric acid and sugar.
Don't be SCARED!  Citric acid isn't gonna make your face melt..it's a powder that is used in lots of candies!  You can get it HERE.
If you don't want to order it online, you can get this type of thing at the supermarket…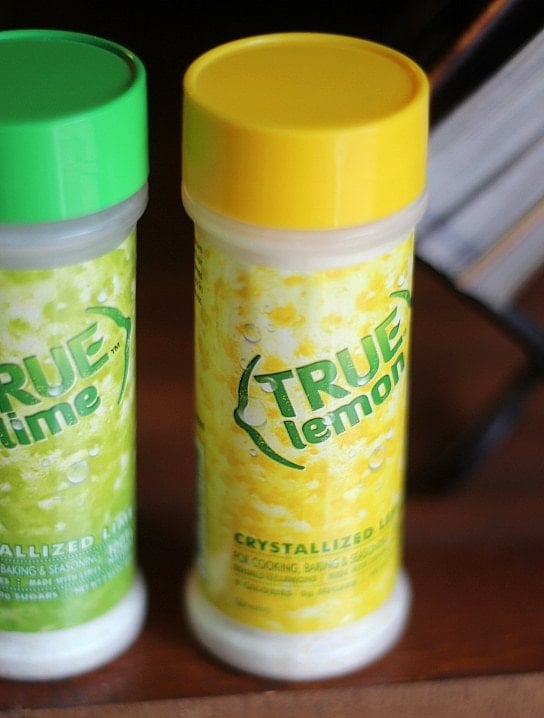 This is "crystallized lemon" and all it is, is flavored citric acid.  It would work perfect for these cupcakes.  You can get this at the supermarket.
If you  can't find either of these items, you could just use powdered lemonade mix…it won't be AS sour, but I imagine that it will do the trick 🙂
Ok, so what I did was mix 1/4 cup citric acid with 1/4 cup sugar.  That's it.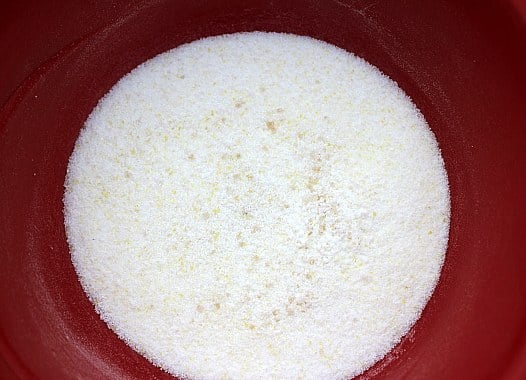 Set that aside.
Now bake some cupcakes.  Use a box mix, Kristan would approve.
Then, when they cool, use a paring knife cut a small hole in the top.
I filled a ziplock bag with some Strawberry jelly…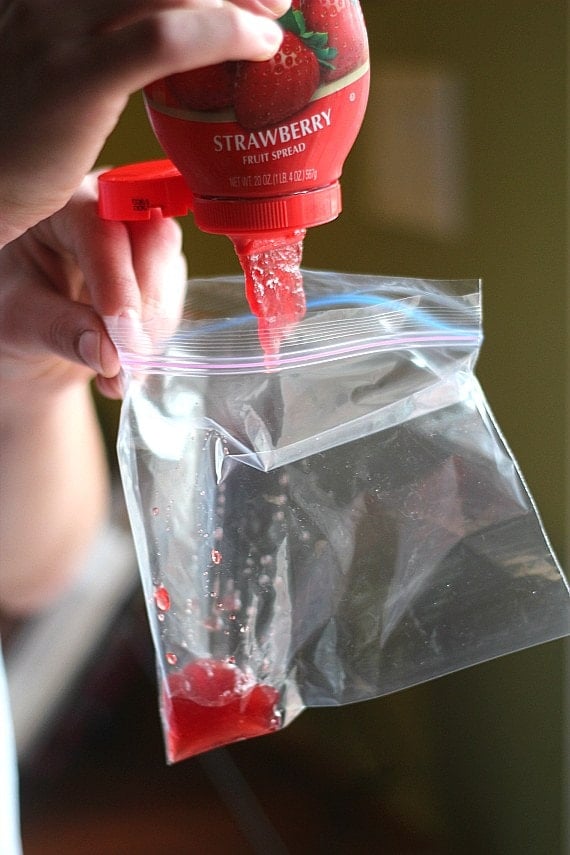 Cut the corner off and squeeze some jelly into the cupcakes.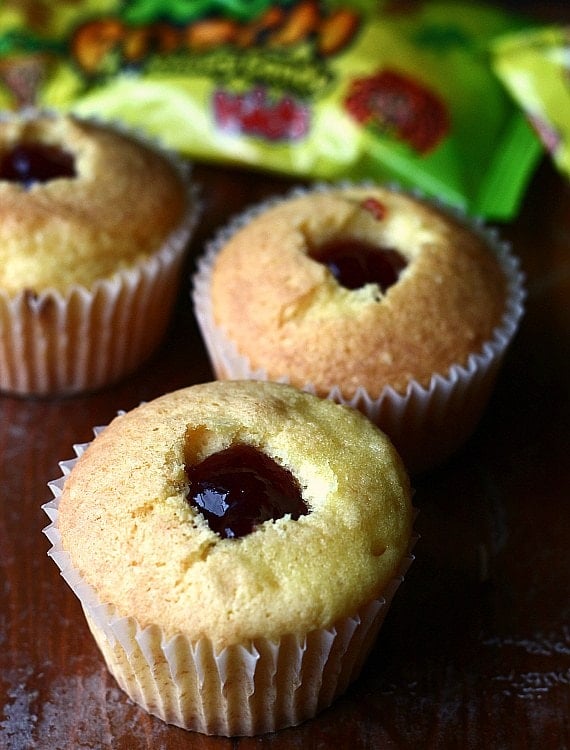 Then make some frosting.  Use THIS recipe.
I colored my frosting different colors to make it pretty.
Then pipe your frosting on and sprinkle them evenly with the sour sugar you made.
Top them off with a Sour Patch Kid Candy!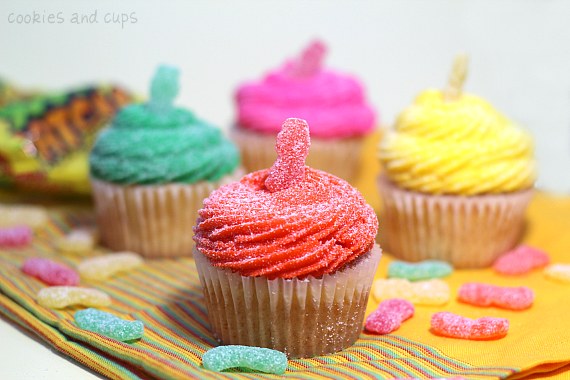 And dig in…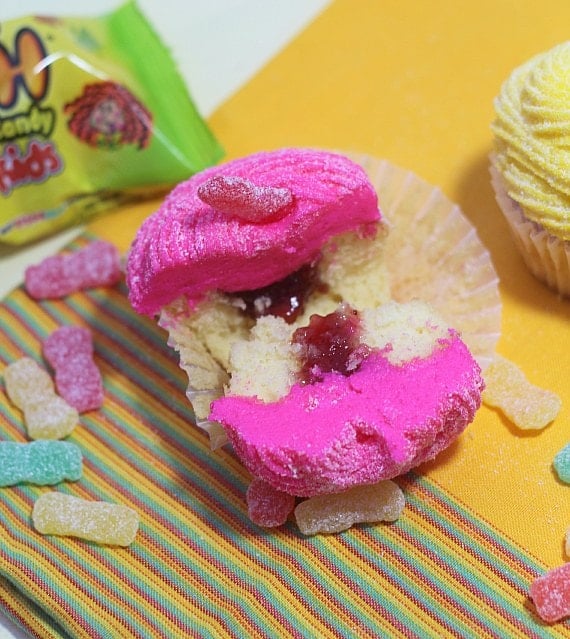 There are a few other sweet girls who wanted to wish Kristan a Happy Birthday too!!
So go check out their posts for more birthday fun ~
So, Happy Birthday Kristan!!  Hope you have a super special day 🙂