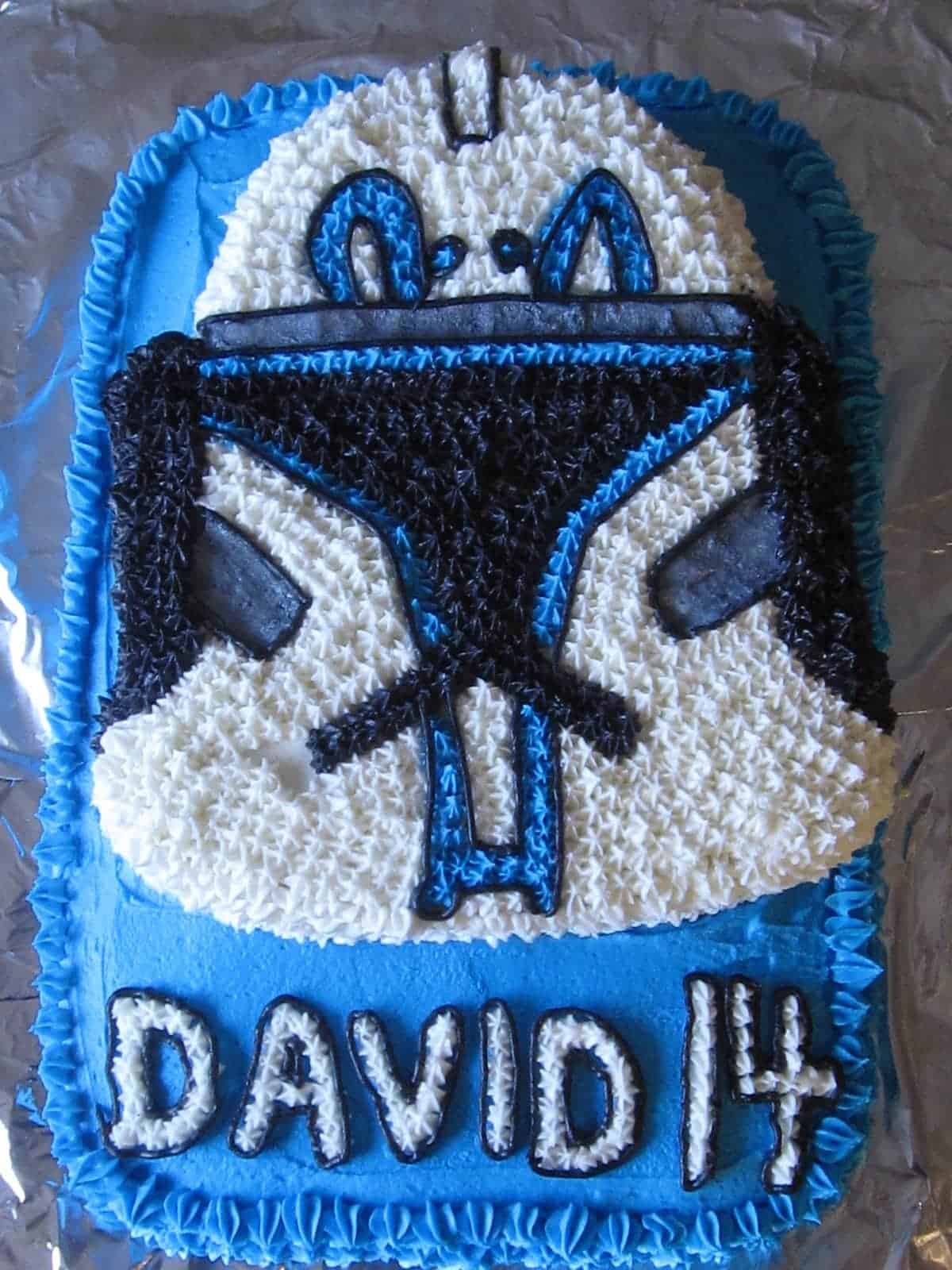 I have been taking it easy this month with baking…I felt that all through the holidays and January, even, it was non-stop baking! Anyway, we have a birthday in the family on February 14th, so our Valentine's chocolates are generally trumped with birthday cake ~ and let me say, there's nothing wrong with that! This year a Star Wars cake was requested…specifically a Phase 2 Clone Trooper mask…who even knew there was such a thing?!?!? Anyway, I looked it up and here's my interpretation…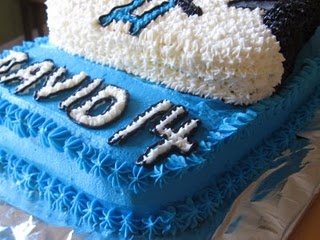 It is a yellow cake with a chocolate fudge filling, frosted with vanilla buttercream.
It wasn't too hard, it just took a while.
On to the the next project!!!