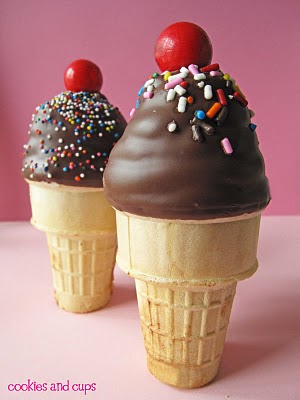 Ice cream is very nostalgic for me. It's one of those foods that makes you happy.
Just the look of a carefully scooped ice cream cone is enough to make you smile.
Smile fast, though because that baby's gonna drip.
When I was little (or last week…) and we went to Dairy Queen, my favorite thing to get was the chocolate dipped cone.
I'm all about the Magic Shell stuff that goes on the outside.
As my 4 year old would say, "Mom, this stuff is magical"
While what I have done here isn't magical…it IS delicious. And sweet…very sweet.
My version of the hi-hat cupcake…ice cream style: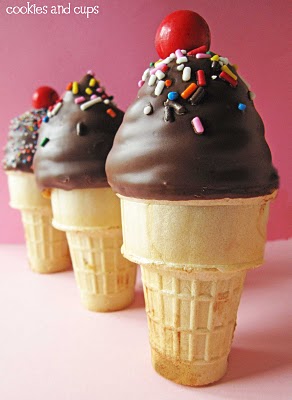 I fell in love with hi-hat cupcakes when I first saw them a few years ago.
They were one of those things that had a permanent place on my "bookmarked" list…much like the Beef Wellington that I SWEAR I will make for my husband one day 😉
But when CSN stores contacted me for another giveaway, I had the perfect excuse to pull the hi-hat out and give it a try.
CSN stores
sell everything. EVERYTHING….from platform beds to handbags to all sorts of cookware.
Choosing something to give to my you, my loyal readers was easy, though.
You'll see why in one minute…
OK- back to my cupcakes.
These weren't that hard to make, but…BUT, I will give you a few tips on how to make them easier…
I used to love when my mom would make me cupcakes in ice cream cones for my birthday when I was little. But through trial and error over the years I have found that there is not easy way to do them. Unless they have come up with an ice cream cone baking tray and an ice cream cone cupcake traveler that I don't know about. Basically, you need a friggin' engineering degree to figure out how to get them from here to there without the domino effect making a mess of your hard work.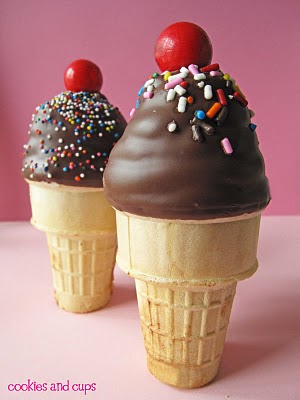 First, fill your cones only half-way with batter. If you fill them more than half-way they will run all down the sides and it won't be cute.
Next, I baked mine in my cupcake pan. It doesn't hold them tightly, but does prevent them from falling and knocking all the rest down leaving you with a sad situation.
Bake until the centers are set.
To frost the hi-hats use a round tip or a ziplock.
Pipe as you would filling up a soft serve cone…in circles.
When you have them all frosted
Martha
says to carefully chill for 10-15 minutes.
I will warn you…This was nerve wracking…again, I would keep them in the cupcake pan, because they are very unstable and the chance for toppling over is HIGH if you are not careful.
While they are chilling, prepare your melted chocolate.
Use candy melts if you are making these cones. Trust me…
I used 12 oz semi-sweet chocolate and 3 T. canola oil melted together (because that's what
Martha says to d
o) and it was NOT easy.
Chocolate takes much longer to set so you're required to refrigerate them, once they're coated. You DO NOT want to do this.
You see, these are the Pamela Anderson of cupcakes and will tip over with all the weight up-top…if you know what I'm sayin'. Any unnecessary movement is not recommended.
Dip it and quit it.
Use chocolate candy melts and save yourself the tears.
I am speaking from personal experience.
When using the candy melts, thin the chocolate out with a generous tablespoon of vegetable shortening.
After your chocolate is melted, you will want to be able to submerge the frosting completely in the chocolate, so transfer the chocolate into something deep enough for that. I used my 2 cup measuring cup…it worked perfect.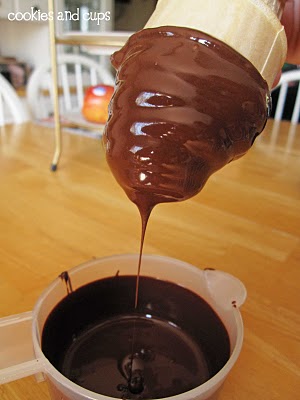 The candy melts will set up in about 15 minutes or so.
Don't move them, don't touch them…don't even walk near them.
Let them be…except if you are wanting add sprinkles, make sure to do this when the chocolate is wet. Also, sprinkles save you from any imperfections…like the toppling over that I spoke about above. Sprinkles = Cupcake Cuteness Saver.
SO sprinkle, THEN let them be.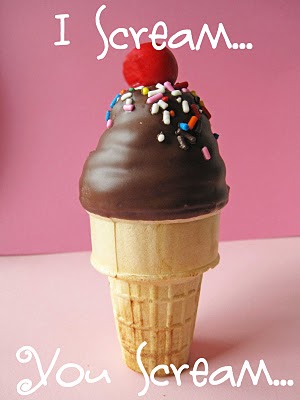 I added a cute red gumball to the top.
You know, just to be cute 🙂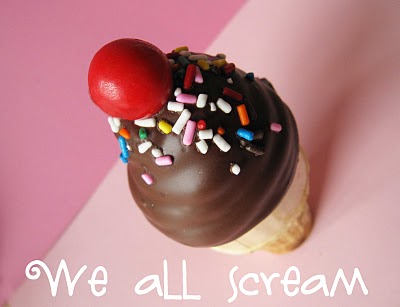 Once they're set, have a bite…take your time it won't melt 🙂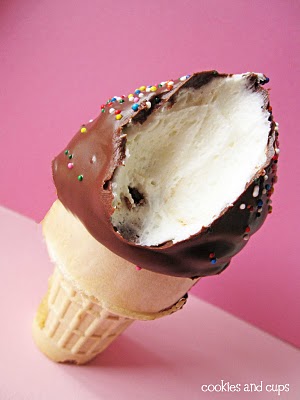 And since I am a bit of an overachiever I went ahead and made some regular cupcakes too…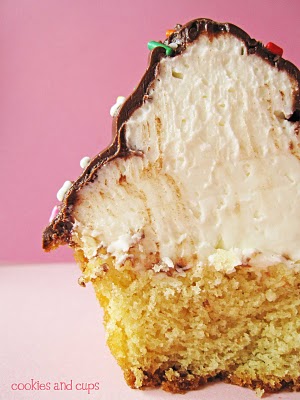 They were way easier than the cones and you can use whatever kind of delicious chocolate you want because they is no fear of the tipping.
(btw-I used buttercream frosting on these)