Summer BBQs aren't complete without a healthy dose of ice cream, right? They kind of go hand in hand if you ask me. And you're asking..aren't you?
We love to have friends over in the summer for dinner…it's an easy way to get together, grill some burgers and let the kids run wild. And sometimes unplanned get-togethers are the best kind.
Obviously I like to make desserts… but when friends gather last minute you don't always have time to get in the kitchen to bake.
Enter Target…my BFF.
They are running a buy three get one free special on Klondike, Magnum, Fruttare brands. So basically they've got dessert covered! And everyone likes an ice cream bar. It's a fact.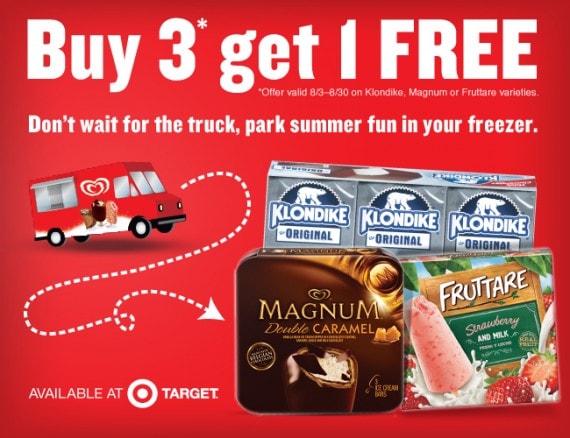 I literally loaded up on ice cream bars and everyone was happy!
After burgers and slip and slide time the kids were ready for dessert…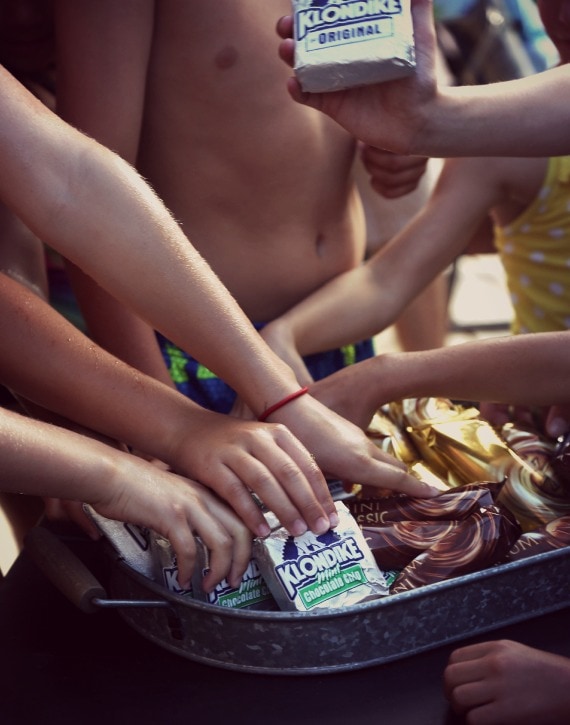 And clearly they all enjoyed the ice cream!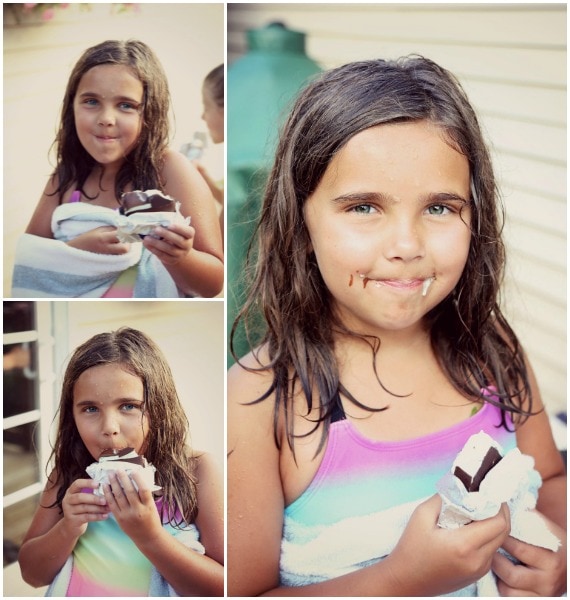 Love a good ice cream smile!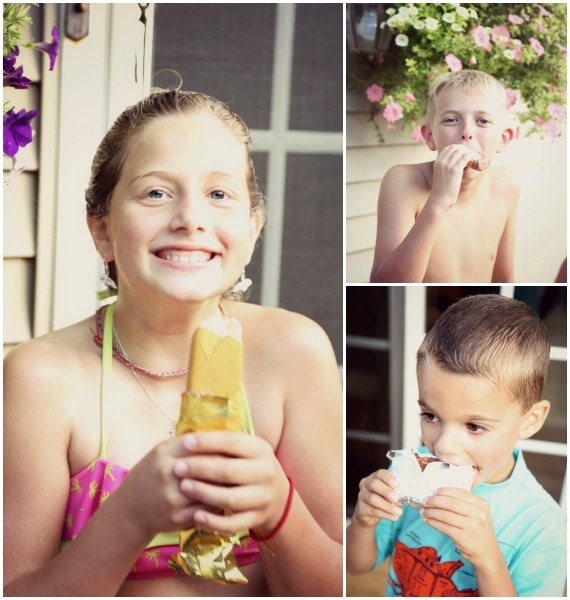 Also, can we just take a minute to talk about how dang delicious Magnum Bars are? OMGGG.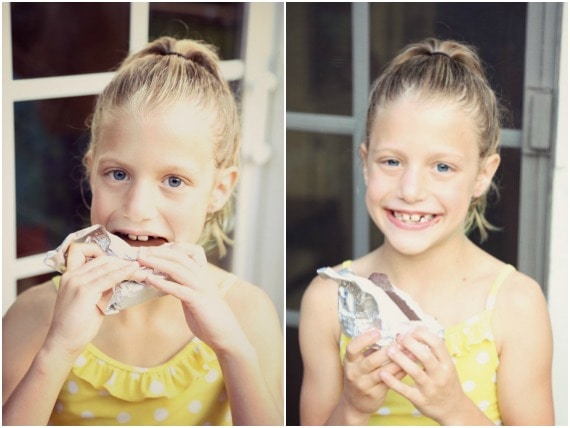 Anyhow, Target makes it easy to have friends and family over…ice cream for everyone! They are offering an awesome buy 3 get one free on these great Unilever brands: Klondike, Magnum and Fruttare
AND my friends at Target want to give you guys something special too!
A great soft-sided cooler and a $75 Target gift card, so you can have your own ice cream party!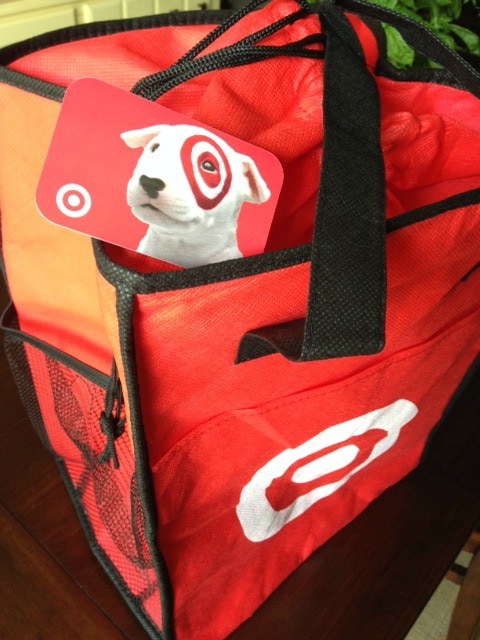 To enter to win the fun prize just leave me a comment below telling me your favorite ice cream treat in the summer! That's it!!
 Contest is open to US Residents only and will close on 8/10/2014 at 11:59 pm EST
 *This post is being sponsored my Lunchbox for Target and Unilever.