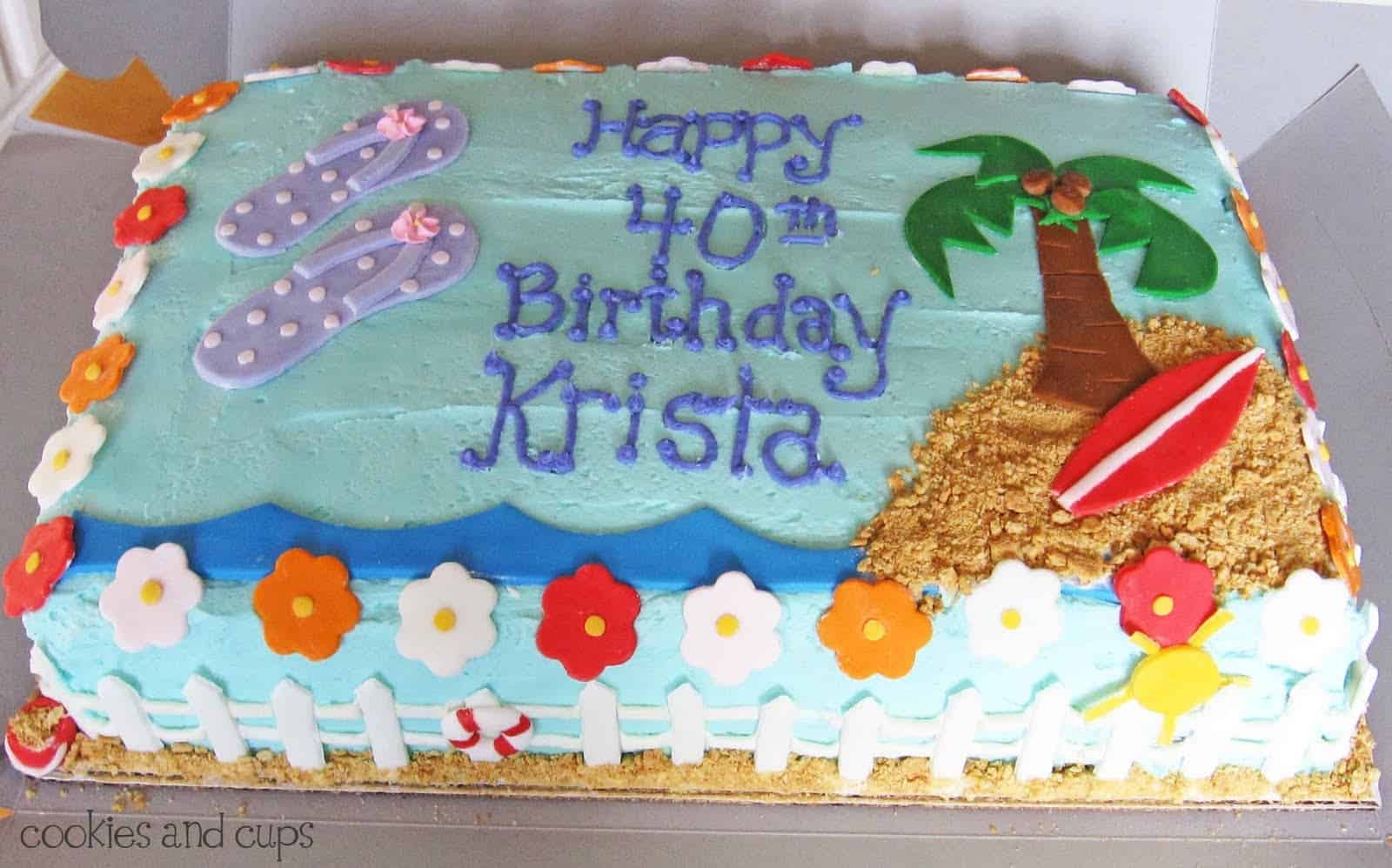 Are y'all ready for summer?
I guess I am getting a little ahead of myself here, seeing as it just turned Spring and I should be happy enough with that, right?
Well, I am ready for the warm weather, but the beachy, pooly part of summer I am not ready for yet. The thought of having to get in a swim suit is paralyzing at best.
Worse yet, it's the swim suit shopping that is pretty much equivalent to poking myself in the eye with a toothpick.
Exaggeration? Nope.
I know I am preaching to the choir here, but buying a new swimsuit, no matter what size you are, is THE WORST.
Now, I love me some shopping, but I would rather clean a Port O' Potty at a Harley Rally then shop for a flattering one-piece.
And that, my friends, is a true story.
You would think, in this day and age, that someone would figure out how to make swimsuit shopping less dreadful. Really, it wouldn't be too hard.
Retailers take note…you will sell 17x more beach apparel if you follow these rules…
Lighting.
This is huge. Why, oh why, must there be the harshest lighting in the world in fitting rooms.
Make it homey…lamps are good…candlelight even better, but I get the whole "fire hazard" issue so I'll just stick with this ~ NO MORE FLUORESCENT LIGHTING. Can I get an Amen?
Second, Skinny mirrors.
I know you know what I am talking about. Skinny mirrors are the best and when you come across one it's like you want to stare for hours. They stretch you oh-so-slightly taller, making everything else just look THIS MUCH better.
Not completely false, just a better version of what you've got.
Instead, most fitting rooms have regular old mirrors reflecting the fluorescent lighting showing every dimple, every bulge and every wobbly-bit that you never knew you had.
Tack onto that, the 3-way mirror…while helpful in denim shopping…not so much when shopping for the swimsuit.
Third, Temperature.
Please, retailers…when you are trying on swimsuits you are already anxious, so lower the temp a few degrees…seriously. From personal experience, getting stuck in a tankini is a sweat inducing, precarious situation and the extra heat is not needed. Trust me.
And finally ~ Sales clerks.
Let me just say that we don't need you right now. Being available in a peripheral way is fine, in case I need to be rescued from said tankini, but I don't need another woman telling me how I look in a swimsuit. Opinions NOT welcome.
So there is my expert opinion of how to make swimsuit shopping better…and yes, I am comfortable calling myself an expert on this matter. Take my advice, retailers, and see your sales climb…that's a promise 🙂
So anyway, I am ready for the summer weather...
Not that this cake is going to get you any closer to fitting in that swimsuit, but just thought I'd share…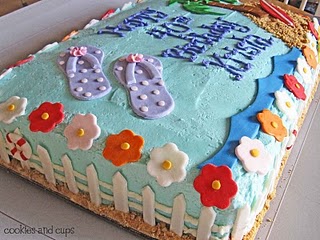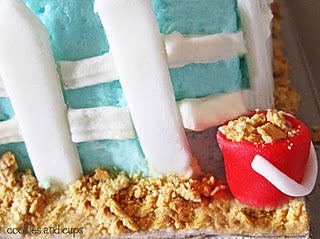 It is a 1/2 sheet cake with the top layer vanilla cake, the bottom layer chocolate and a chocolate fudge filling in between. It weighed no less than 50 lbs and was a LOT of cake 🙂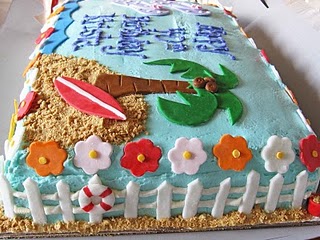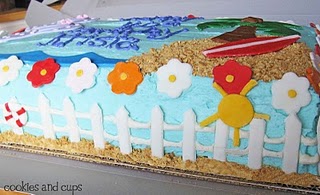 I, myself, have resigned to the fact that I will be "cover-up" shopping this year…that's much more fun 😉