You guys know the rule about snow days, right?
Here's the super mathematical equation:
Snow Day = Eat Day.
(SD = ED)
Baking, slow cooking and basically sitting around all day thinking about what I can eat next are my past times of choice when under house arrest on snow days.
And it's totally legit, hence the snow day rule.
There are no sandwiches on snow days. No cereal. No salads.
Snow days are exclusive to warm cozy foods that smell delicious while simmering for hours.
Foods that can only be consumed while wearing sweats and cozy socks.
Foods that contain butter or beg for butter to be slathered on top.
Foods that help build an extra layer of fat for when you have to go scavenging for more food.
(And by scavenging I mean hoisting yourself off the couch)
This morning as I peeked outside at the untouched white blanket of snow that had covered our front lawn I saw a woman…
She. Was. Jogging.
(insert sound effect of record player needle scratching)
Doesn't she know about the SD = ED rule?
I really hope that she is reading this.
Who jogs when there is 8″ of snow of the ground?
She's kinda letting the mathematical community as a whole down…
don't you think?
…as well as inadvertently making me feel like a lazy butt.
You really shouldn't argue with math.
On a side note, a few weeks ago I found this at the store: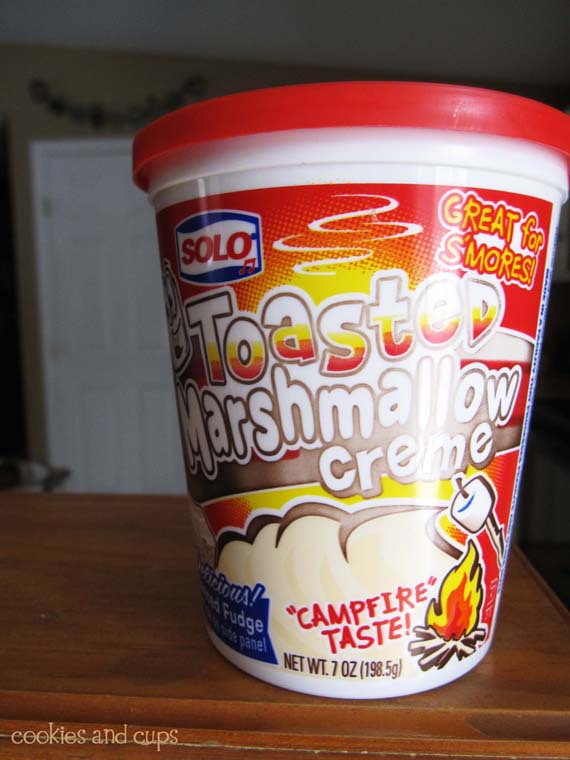 Have you guys seen this stuff?
I abruptly stopped my shopping cart mid-aisle, nearly getting my Achilles snapped by the pushy supermarket tailgater behind me.
It was worth the risk of injury…Toasted Marshmallow Creme.
That is serious.
So, armed with Toasted Marshmallow Creme, I adhered to the SD = ED rule today and made brownies.
It's the right thing to do.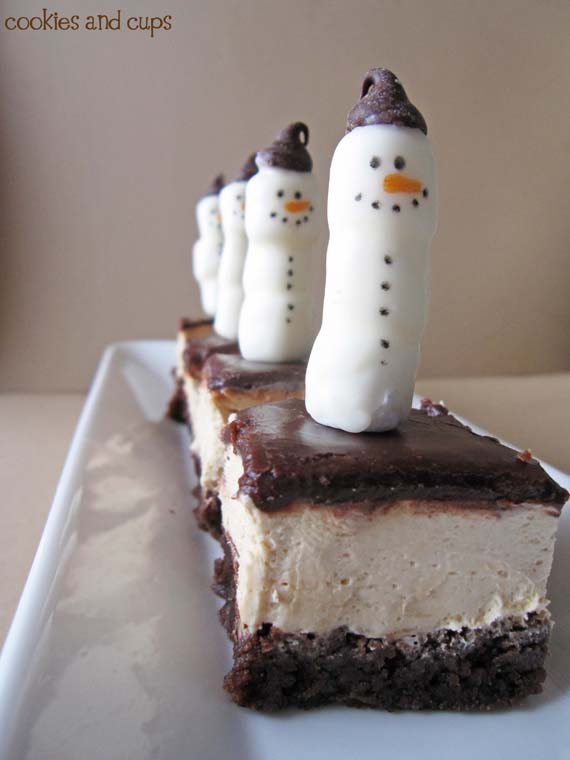 Toasted Marshmallow brownies
for brownies:
1/2 cup (1 stick) room temp butter
1 cup. granulated sugar
1 tsp. vanilla extract
2 eggs
2 oz unsweetened chocolate, melted
1/2 cup all purpose flour
frosting:
1, 7oz container of Toasted Marshmallow creme
1/2 cup room temp butter
1 1/2 cups sifted powdered sugar
1/2 teaspoon vanilla
chocolate glaze:
1 oz. unsweetened chocolate
2 T. butter
2 T. milk
1/2 cup sifted powdered sugar
The same day I found the marshmallow creme, I also found this little bit of genius.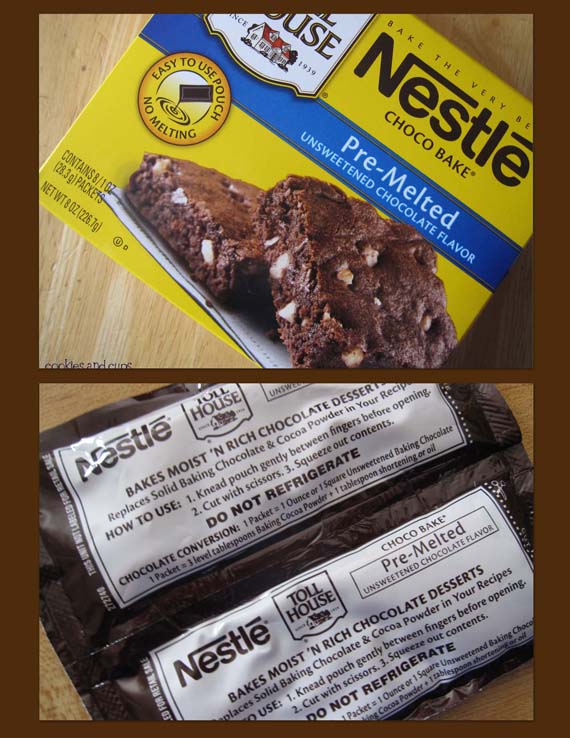 No melting necessary.
You just squeeze the pouch a little and use them wherever you would use unsweetened baking squares. Awesome.
Talk about a successful day at the supermarket!
Preheat to 325°
Lightly spray 8×8 pan with baking spray.
Combine butter, sugar and vanilla and beat until combined. Add in eggs and melted unsweetened chocolate.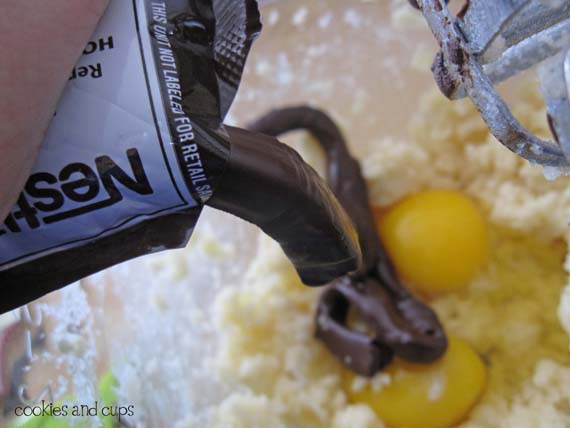 Mix until incorporated.
Stir in flour.
Spread into prepared pan.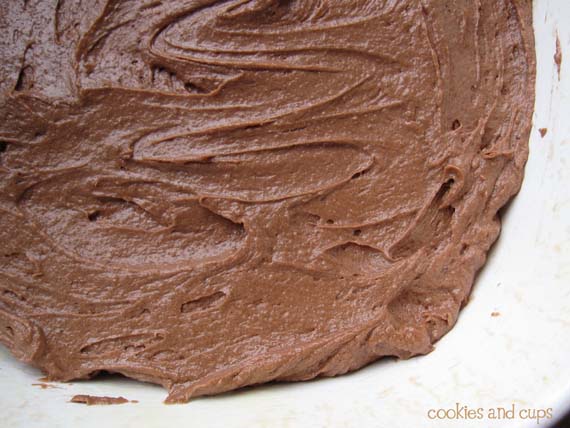 Bake for 25 min or until a toothpick inserted 1″ from edge of pan comes out clean.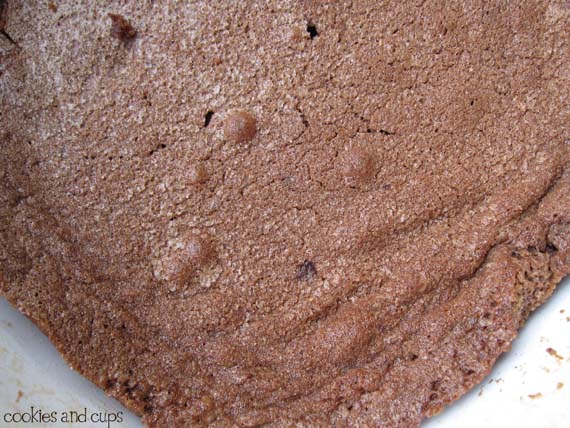 While brownies are cooling make your frosting.
Beat together your marshmallow cream and butter until smooth.
Slowly add in your vanilla and powdered sugar and continue mixing for 1 min on medium speed.
Reserve for later.
When brownies have cooled completely spread frosting evenly on top.
Now make your chocolate glaze.
In small
saucepan
melt butter, unsweetened chocolate and milk over low heat.
When melted remove from heat and add in your powdered sugar.
Stir until smooth.
Pour this on top of frosting.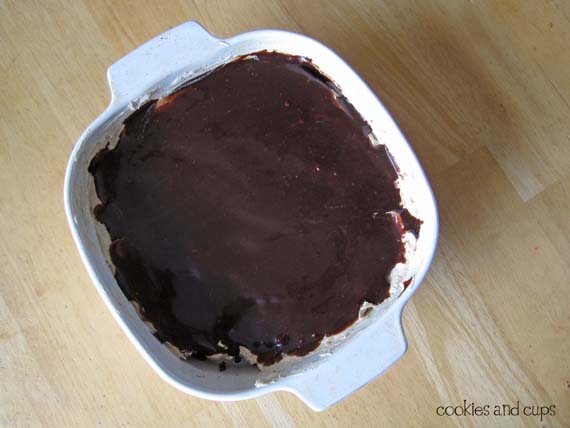 Refrigerate for 30 minutes until chocolate top is set.
Cut into squares when ready to serve.
Now, just because I wanted to be cute I made some little marshmallow snowmen to top the brownies.
They are super easy and TOTALLY optional.
You can use them on brownies or as cupcake toppers.
Push 3 mini marshmallows onto a toothpick.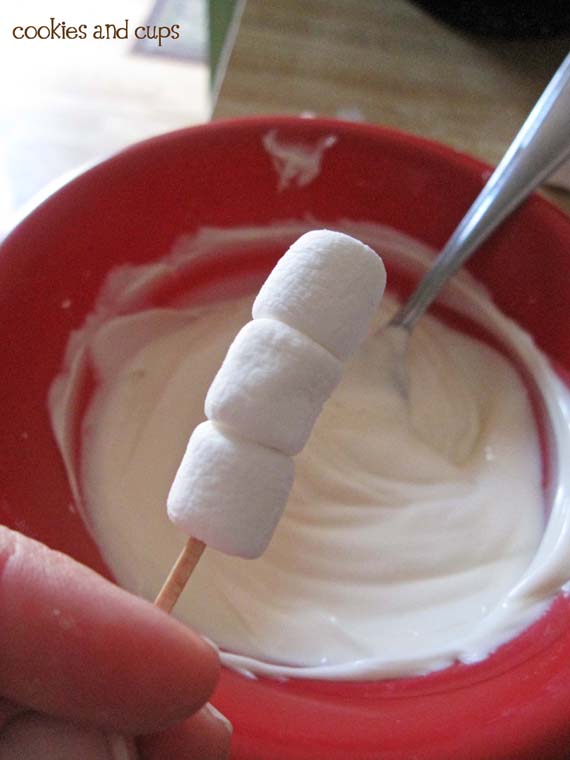 Melt some white chocolate or almond bark. I always add a nice teaspoon of vegetable shortening to my chocolate before melting because it makes it thinner and easier to dip.
(about a tablespoon for every 4 oz.)
Dip the marshmallows into the white chocolate and immediately top with a chocolate chip "hat".
Let set.
Once set, I drew on faces with edible markers.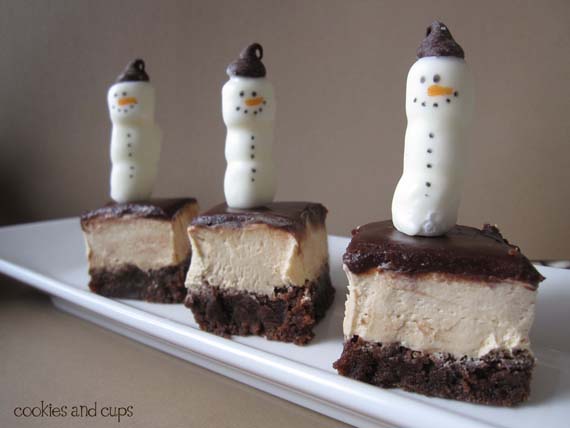 How do you spend your snow days?
And please don't answer, "I jog"!