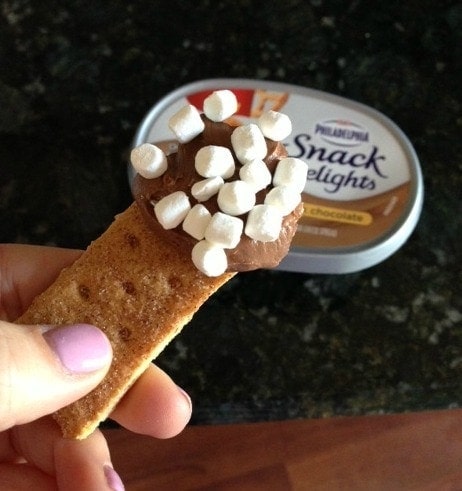 The weather has been gorgeous here lately.
Bad for the allergies, but good for the spirits for sure!
We've been super busy lately here..between the kid's sports practices and games, to trying to get some Spring house stuff done…and ALL THE WEEDS!
So really I've been trying to take a bit of time in the afternoons to just sit down with the kiddo's when they come home from school, have a snack and just take a breath. It's hard sometimes to shut your brain off, but even if it's for just a little bit of time, it totally helps.
PHILADELPHIA has challenged me to take a bit of time for myself everyday for 100 days… "100 Days of Delight"… And they supplied me with some of their new PHILADELPHIA Snack Delights to help make my afternoons sweeter!
Have you guys tried the Snack Delights? OMGSOGOOD. Crazy amazing good. They come in flavors like Milk Chocolate, Dark Chocolate, White Chocolate, Cinnamon and Caramel.
So I started the challenge with this…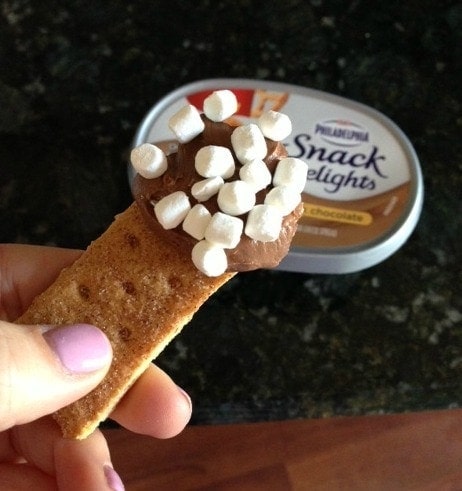 I dipped a graham cracker into the Milk Chocolate Snack Delights…and topped it with Mini Marshamallows!
It's like a S'mores without the fire. So yummy!! And my kids loved it almost as much as I did!
Treats like this are going to make my afternoons a LOT sweeter.
Some other stuff I did this past week…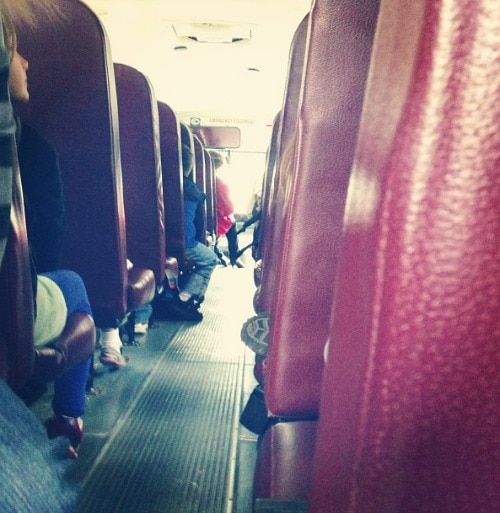 I went on a class field trip with my 2nd grader. School buses are officially the worst. Also, my kid didn't even want to sit next to me. Excuse me why I go cry a thousand rivers.
Speaking of my kids. I also help out in their library occasionally. I use it as an excuse to wear stupid shoes…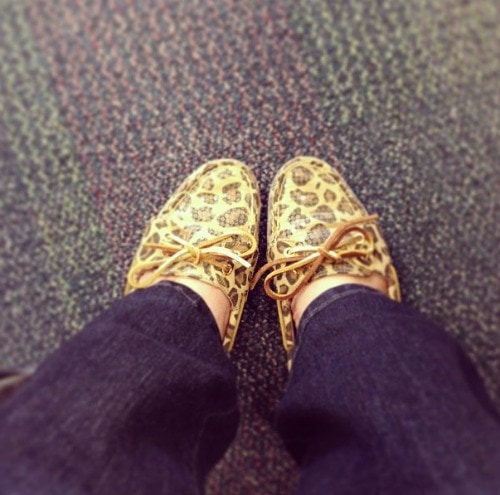 Sparkles, Sperry's and Leopard all in one place. I'm a fashion criminal.
I ate stuff like this adorable cone from Trader Joe's…
And also had to sample this cake.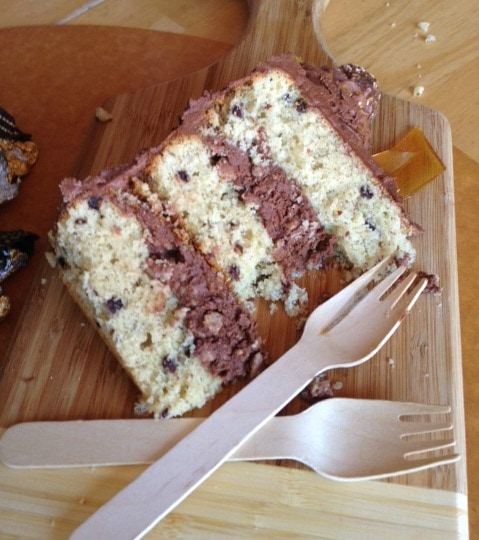 Good, but a little dry. Still working on this one.
I also spilled Scentsy wax all over my floor. Annoying.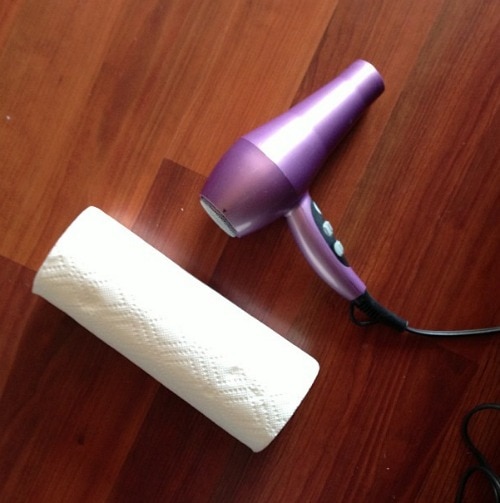 After making an enormous mess with a spatula, some windex and hot water, my husband walked into the room and told me to use my hair dryer.
Well, it worked, FYI.
I enjoyed gorgeous sunsets.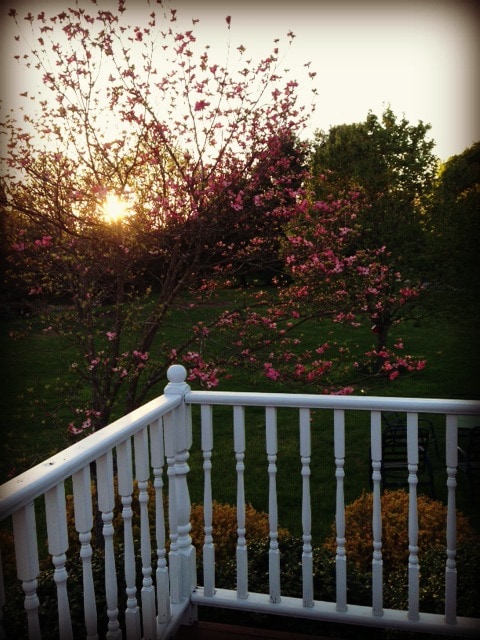 Had a day here…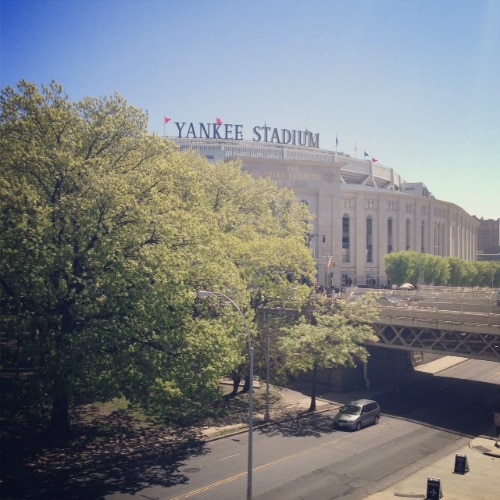 with the family…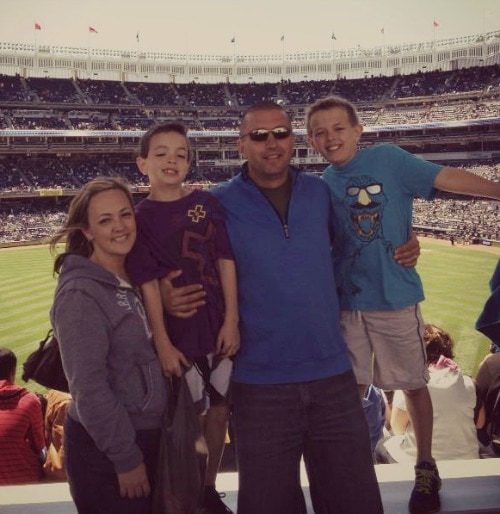 Please ignore the fact that my 7 year old looks drunk. He is literally in a sugar coma. Mike and Ikes, Ice Cream, Cotton Candy…he's basically a PSA for bad parenting.
Anyhow, hope this week is as good as the last!
"I have been selected by Kraft Foods to be an ambassador for PHILADELPHIA Cream Cheese. While I have been compensated for my time, all opinions are completely my own."