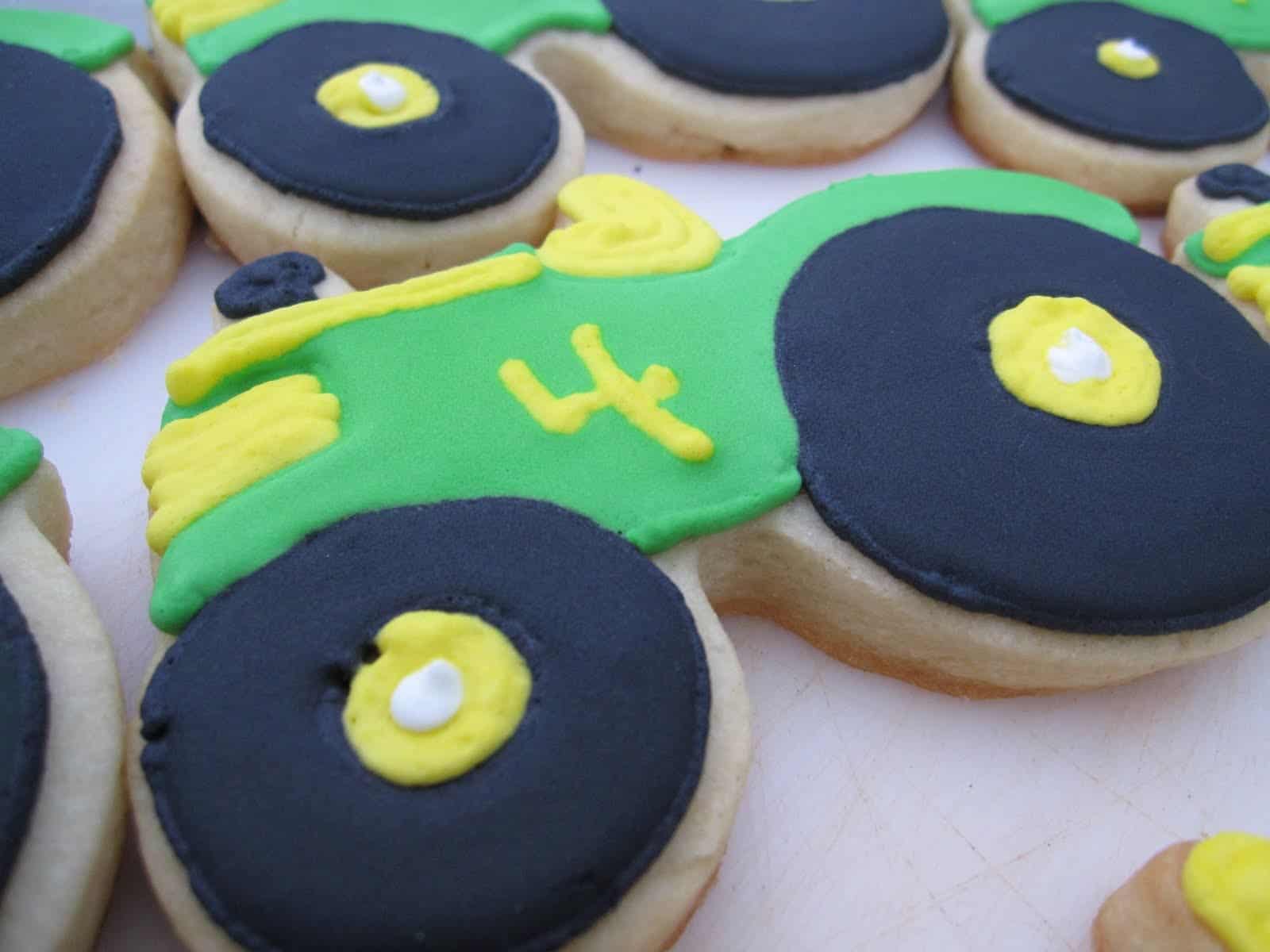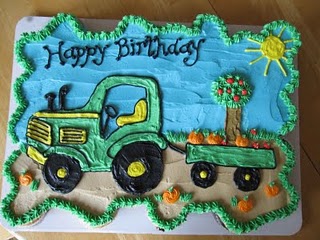 I got an order a few weeks ago from a sweet lady who needed a cupcake cake for her little guy's birthday. He was having it a local farm where there is apple and pumpkin picking, along with all the fun fall things everyone loves…corn mazes, apple cider, hay rides…
Don't you just love fall!?!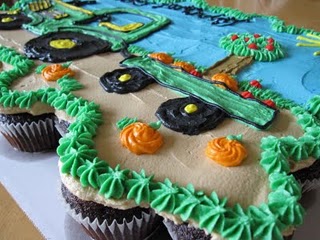 She also wanted some tractor cookies for favors.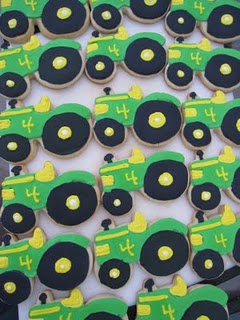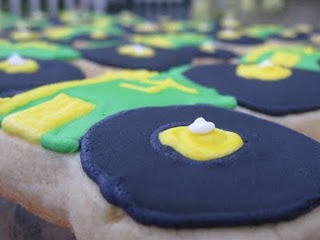 She ordered 46 cupcakes, and I used 40 of them for the cupcake cake and 6 leftover. I decorated the leftovers with some vanilla buttercream and decorating sugar…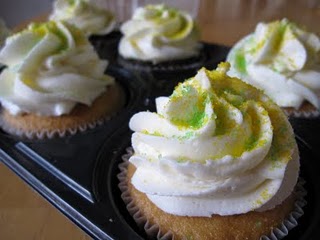 The cookies turned out cute too! ~
all bagged up and boxed
…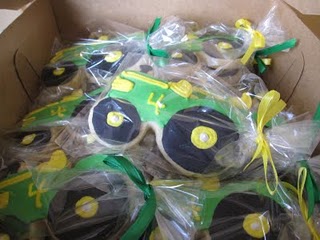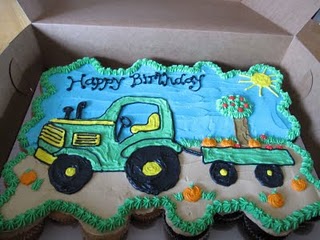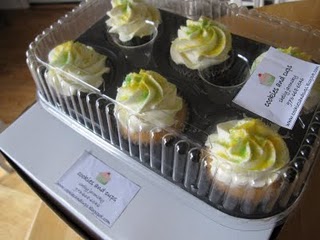 Hope he had a great party!
(and I hope I don't end up on Cake Wrecks 😉 …if you read that blog, you know how much she LOVES "CCC"s.