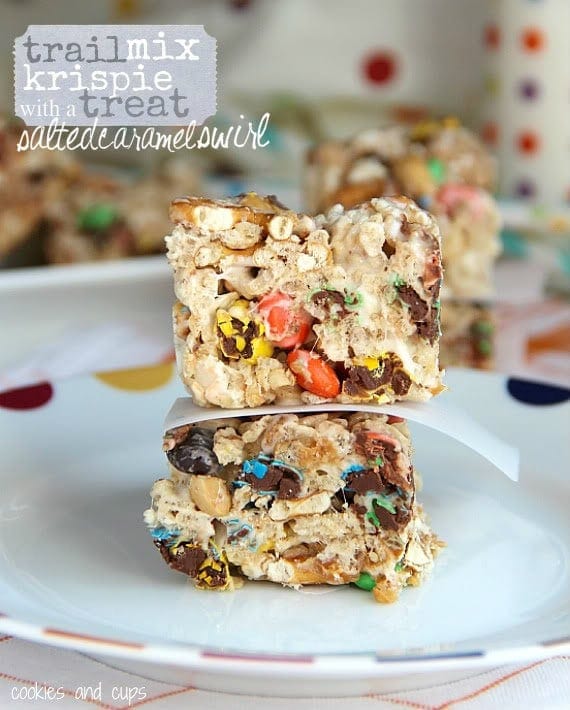 Today, as we celebrate Father's Day, I have noticed that it doesn't seem too different than any other day of the year.
I remember when I was little and we celebrated Mother's or Father's Day and I would ask, "When is Kid's Day?"
Of course my parents, like everyone's, answered, "everyday is children's day".
Well, I'm kinda thinking the same thing applies to Father's Day.
My mom didn't tell me that little nugget.
My husband gets food cooked for him everyday and he gets gifts bought for him quite regularly.
Those are basically the two defining characteristics of having a "day", right?
So, I am trying to make a big deal of all the things that I am doing for him today, so tomorrow when I refuse to make dinner or wash his clothes, I can be all, "It's not Father's Day anymore, husband….It's REAL LIFE."
And real life means laundry and toilet scrubbing.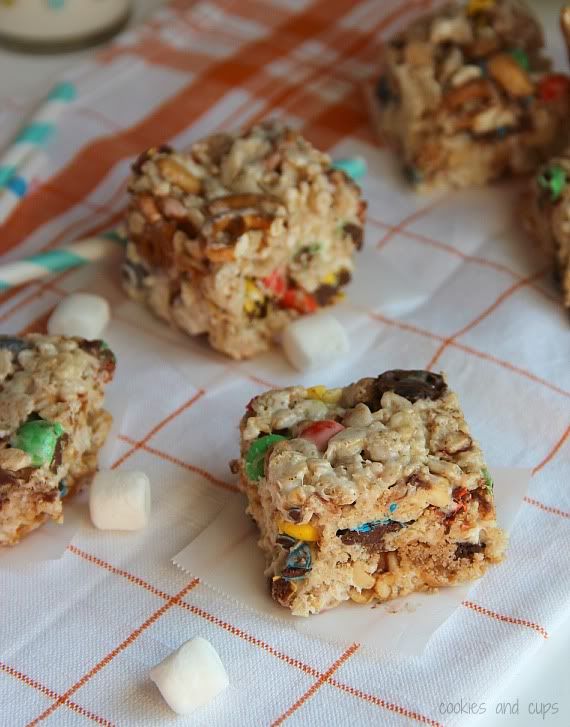 That should be a bumper sticker.
Moving on…
Trail Mix Krispie Treats with a Salted Caramel Swirl.
Maybe this isn't real life.
I have been wanting to try a trail-mixey version for a while, but just hadn't had the chance.
But when I happened upon this snack mix down the aisles of Target, I knew it was karmic..or cosmic…or meant to be.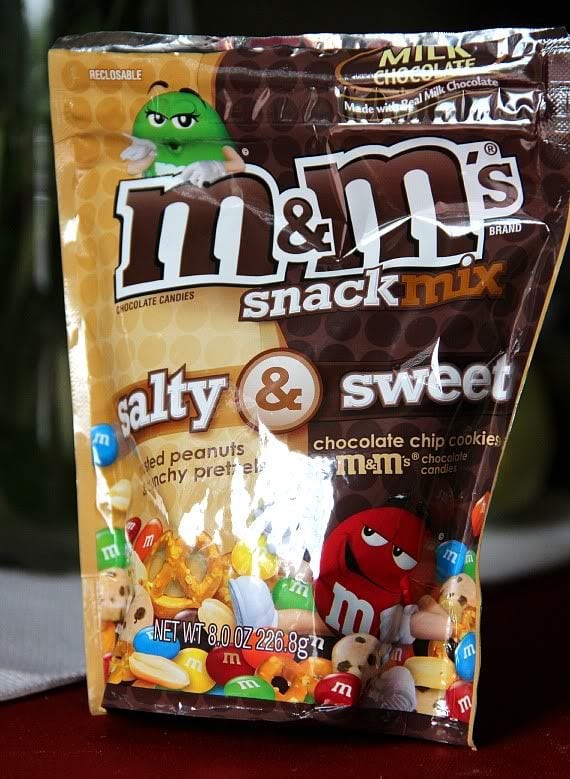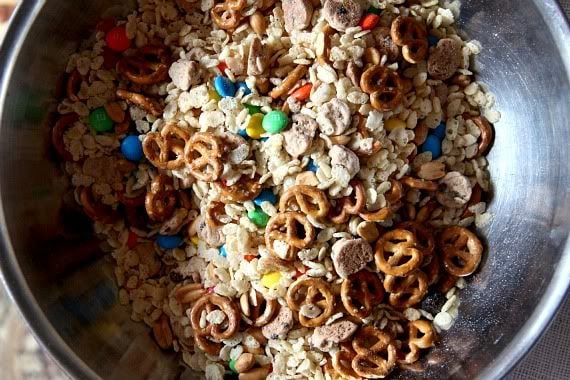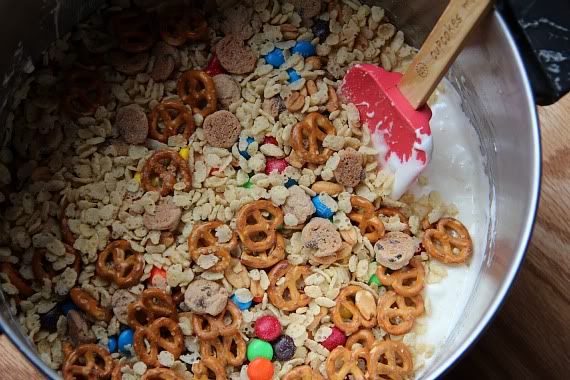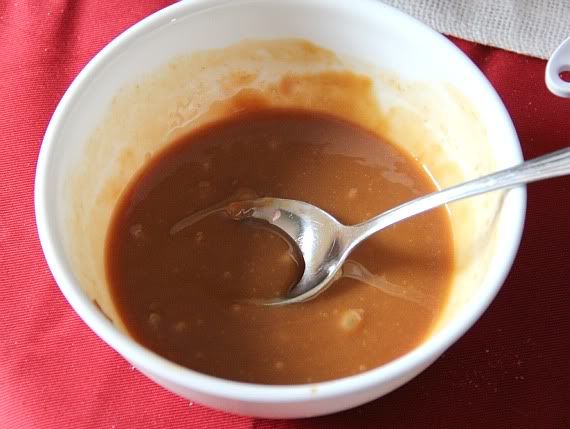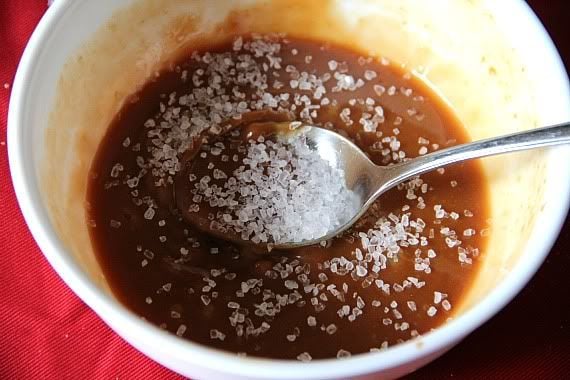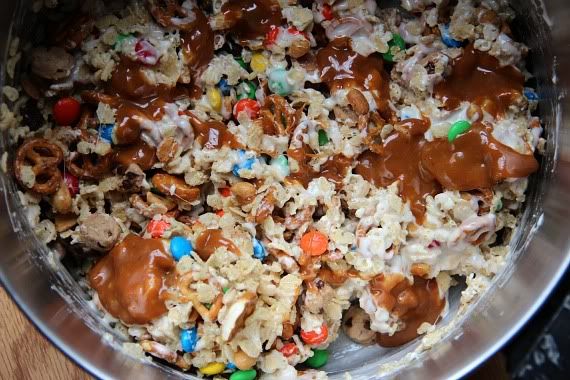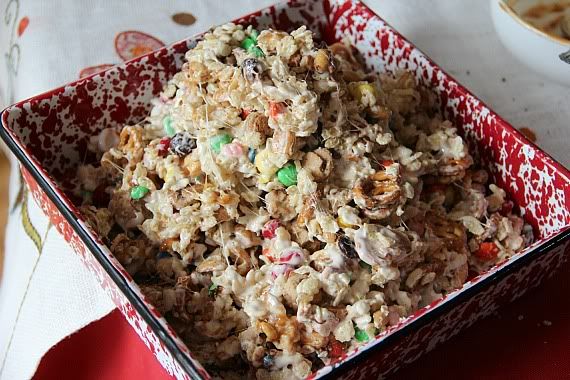 Yeah, all that.
Now if you can't find this yummy stuff, no worries. Just use your favorite trail mix. I like this one because it has little pretzels, eensy cookies and M&Ms in it.
You just make it up kinda like regular krispie treats, but use half krispies, half trail mix.
Mix it up with the marshmallow.
It's a beautiful thing.
But you mustn't forget the salted caramel swirliness of it all.
So melt some caramel.
No. Don't use ice cream topping.
THEN add a few pinches of coarse sea salt.
Oh yes.
Now plop it into your trail mixey, marshmallow concoction.
And DON'T stir it.
Just press it into your pan.
And let it sit for a bit.
THEN cut it.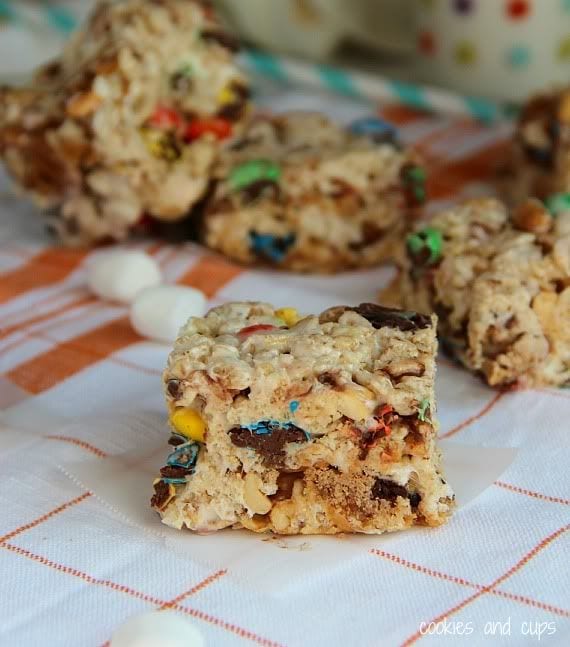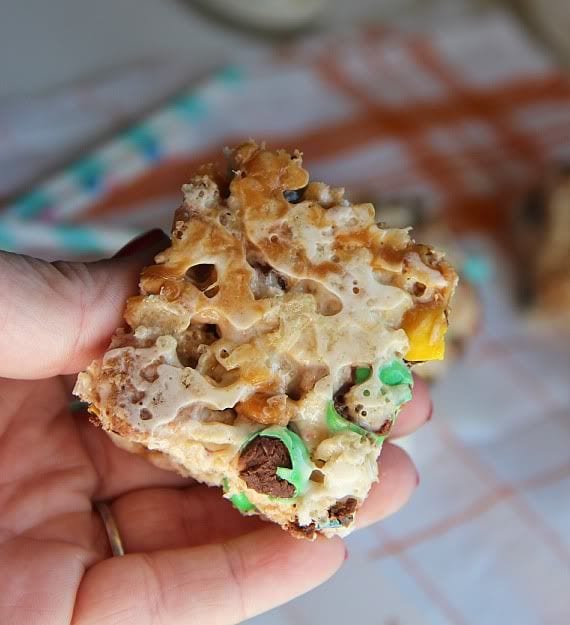 Am I being bossy?
And this is why you don't want to stir the caramel in…
You want to have nice little pockets of salted caramel through out.
Salted Caramel pockets are kinda the best.
And that's it.
Trail Mix Krispie Treats with a Salted Caramel Swirl. Do it.
Now, go tend to your husband.
Print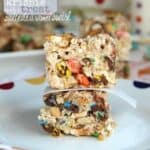 Trail Mix Krispie Treats with a Salted Caramel Swirl
---
---
1/4 cup

butter

1

(10.5 oz) bag mini marshmallows

3 cups

trail mix

3 cups

krispie rice cereal

1/2 cup

chopped soft caramel candies or caramel bits

1 tsp

milk

1 tsp

coarse sea salt
---
Instructions
Lightly spray a 9×9 baking dish with cooking spray, set aside.
In a large pot on low heat melt butter.
When butter is melted add marshmallows, stirring until melted. Set aside just while you melt caramels in microwave for 1 minutes. (You want the marshmallow to cool slightly before you add your trail mix in, because if there are chocolate pieces in the trail mix they will melt if the marshmallow is too hot)
Immediately pour in you krispie rice cereal and trail mix, stirring until evenly coated in marshmallow mixture.
Stir in coarse sea salt into caramel and drop my the spoonful into the marshmallow/trail mix.
Without stirring the caramel in, pour mixture into prepared pan and press evenly into pan.
Allow to cool for at least 30 minutes before cutting into squares.
---
Notes
If you use the M&M snack mix, like I did, you will need 2 bags, as 1 bag yields about 1 1/2 cups mix.
Want To Save This Recipe?
Find more recipes like this: