These S'mores Krispie Treats are such a fun treat to take to a BBQ!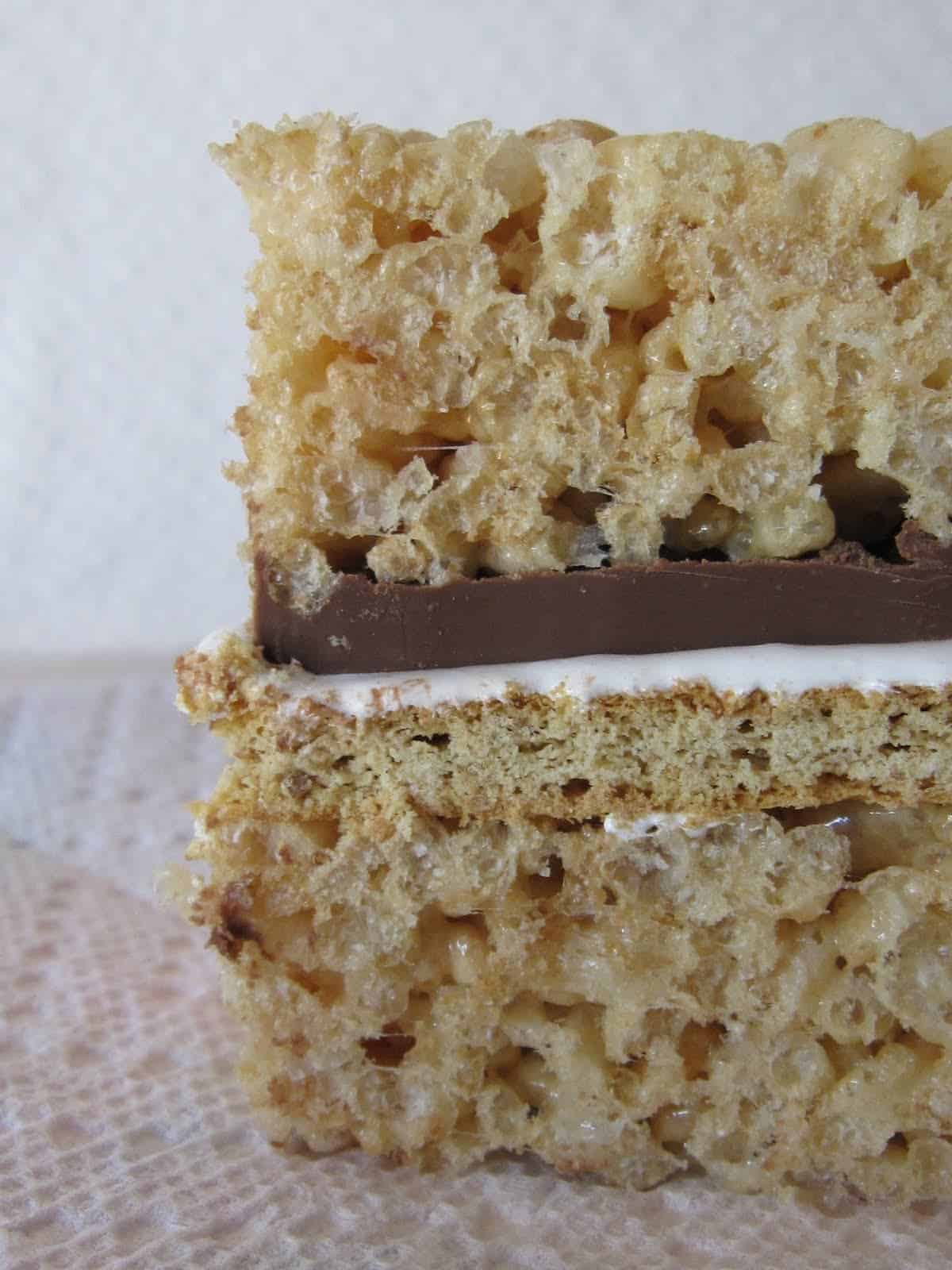 Here is a relatively simple idea that went off without a hitch.
Don't you love it when that happens?
I had to make something for dessert for a Labor Day BBQ we went to and was asked to make Rice Krispie treats. Well, I love me some Rice Krispie treats, but wanted to do something a little different. I don't know if this has been done before, but to me it was a genius idea 😉

S'mores + Rice Krispie treats = BBQ Dessert Bliss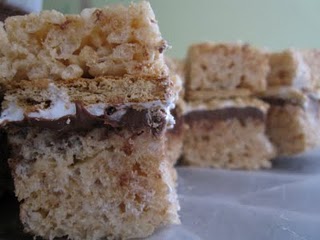 They were a hit with the kids, adults and everyone in between.
S'mores Stuffed Rice Krisipie Treats
Make standard Rice Krispie treats
Grease an 8×8 square pan
For the filling you'll need:
1 1/2 cups Marshmallow Fluff, approx.
5 Plain Hershey's bars
1 package of graham crackers – the package INSIDE the package..you know 1 of the 3 that comes in a graham cracker box.
Take a square of waxed paper and spray one side with baking spray.
Press HALF the Rice Krispie mix into the pan. Press the Rice Krispies into place with your greased wax paper.
Layer the graham crackers on top of the Krispies in one layer. Breaking the crackers to make fit.
Top the crackers with the Marshmallow Fluff.
Next layer the Hershey's Bars on top of the fluff, again breaking them so they fit in one layer. Now top all that with the remaining Rice Krispies and press down again firmly and evenly with your waxed paper.
You're done!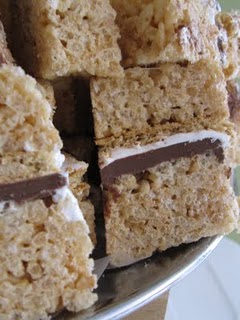 They are pretty thick, so I cut them rather thin. I am sure you could do them also in a bigger pan, I just liked the idea of a nice layer of Rice Krispies on both sides. Do whatever suits you!