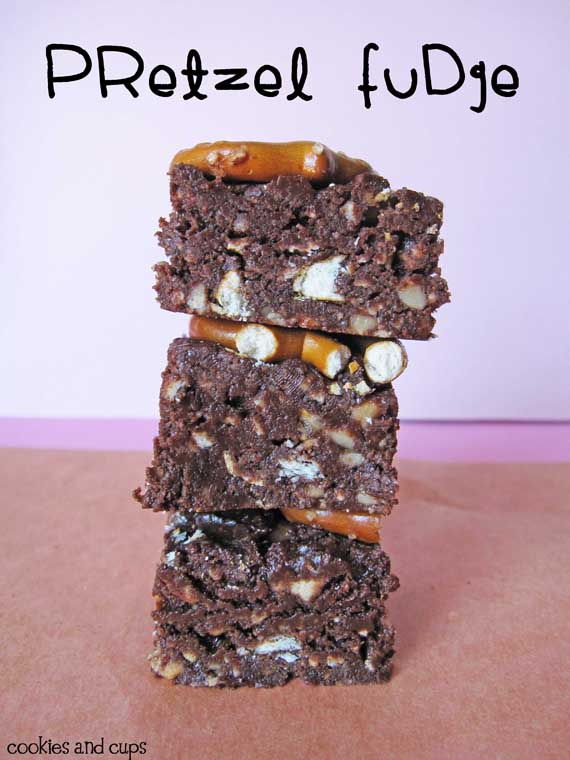 How's your summer going?
Mine's good. Nice and warm 🙂
My husband is all, "For someone who says they like the summer so much, you sure do spend a lot of time in the air conditioning."
Ok, well, duh.
I like the sun and knowing that it is out there.
If I WANT to go outside and do stuff, I can. But if I don't want to…it's all good in the nice 72 degree house.
He clearly doesn't get it.
So, yesterday was one of those days that I decided to enjoy the sun…all day…at a water park.
Mmmm hmm.
Kinda makes me re-think the whole summer thing.
I am not a water park kinda gal. I mean, I get the appeal.
But the reality of the situation isn't…well…isn't appealing, ya know?
I learned yesterday that while going down the tube slide in a inflatable donut is fun, the 137 stairs you have to climb carrying said donut isn't so fun.
Ladies, you know what I am talking about here…climbing the stairs, thighs rubbing together, with your cooly at the person behind you's eye level.
The things that go through your mind are ridiculous…
I should have spent more time shaving the back of my thighs…
Are they staring right at my tush?
I shouldn't have spent so much time tanning only my front.
Maybe I should have gone for the skirt swim suit this year.
Then finally you get up to the top, slide down in a fit of fear and adrenaline, all to hear your little guy say, "C'mon mom…let's do it again!"…and again and again…
Stairs here we come!
Next let's talk seating.
We are all adults here, yes?
Can I just say that it is not cool to reserve 11 lounge chairs for a group of 4 people. A pair of goggles on a chair doesn't count…
…or a bottle of sunscreen, or a pair of sunglasses.
To completely reserve a seat you have to prove that you are not one person who has put every item they own on all the chairs in the perimeter.
I have seen fights break out over whether or not a hair scrunchie was a "chair claimer".
Let's not get into the fact that the lady was wearing a hair scrunchie to begin with, but you get the idea.
Multiple towels, beach bags, coolers…all acceptable.
One lone flip flop doesn't a lounge chair reservation make.
Plus, we all know that you aren't going to be sitting that much.
Water parks are not relaxing. That's a fact.
You are constantly counting children, going to the slimy floored bathrooms, ponying up $6 for a hot dog, or climbing aforementioned steps.
The moms (myself included) who plan a "fun" outing for their kids are transformed into
rageaholics by the time the sun sets.
Sunscreen, tantrums, the dreaded gift shop, swimmy diapers, coolers that weigh 75 pounds.
It's a lot of work.
But, we do it for the children, right.
They are the future and all that.
So, if you have decided to skip the waterpark today and stay home, give these yummies a try. They are a no-bake recipe, so you don't even have to worry about the oven heat messing with your perfect air conditioned temperature.
Plus you get to ponder the very important question…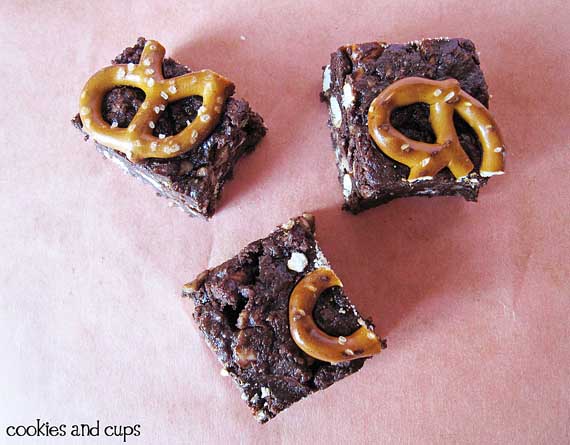 Salty and Sweet Pretzel Fudge
adapted from Woman's Day
1 1/3 cup semi-sweet chocolate chips (milk would be good too)
4oz unsweetened baking chocolate, coarsely chopped
1 stick butter
60 Saltine crackers, finely crushed (about 1 1/2 sleeves)
1 can sweetened condensed milk
1 cup toffee bits or Heath Bits
3 cups bite-size pretzels
Line a 9×9″ pan with foil…don't skip this step!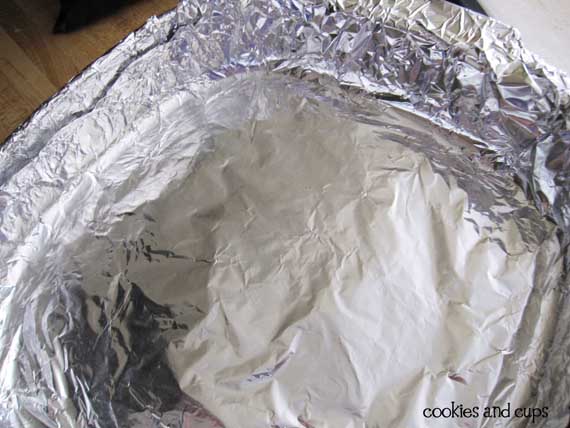 Melt both chocolates and the butter in a large bowl in microwave on low/defrost setting in 30 second intervals (stirring each time) until melted and smooth.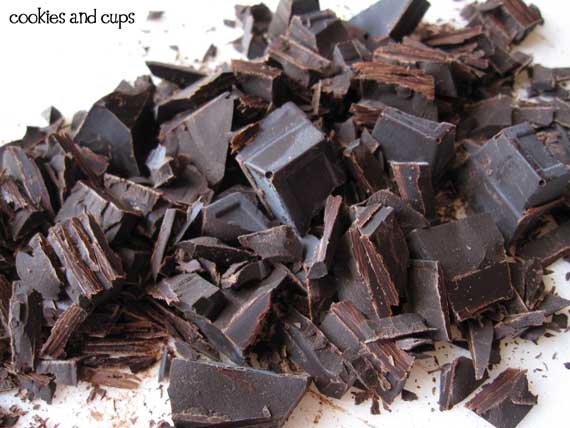 Stir in Saltines, sweetened condensed milk and toffee bits until blended.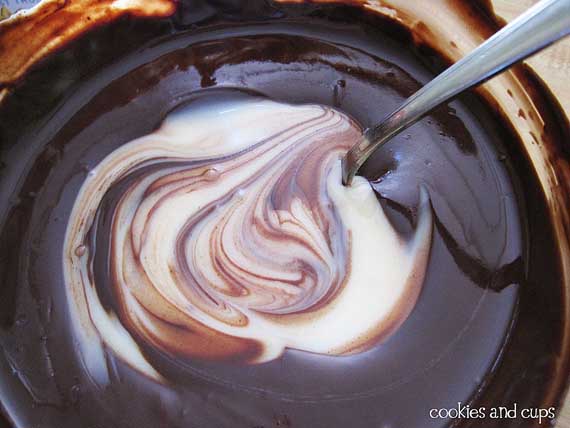 Fold in 2 cups pretzels.
Spread in prepared pan.
Press remaining pretzels on top.
Cover and refrigerate at least 1 1/2 hours or until firm.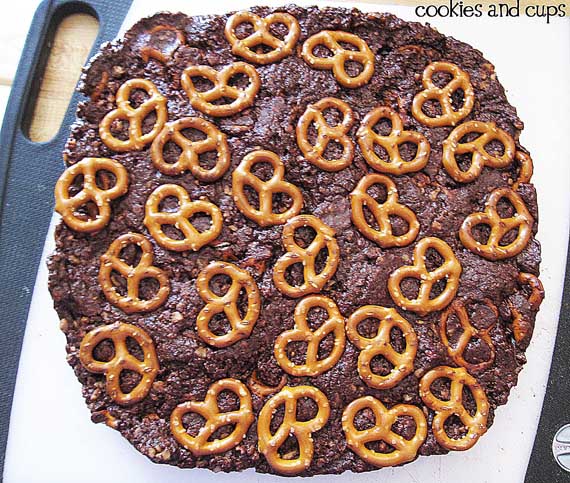 Lift foil by ends onto cutting board and cut into squares.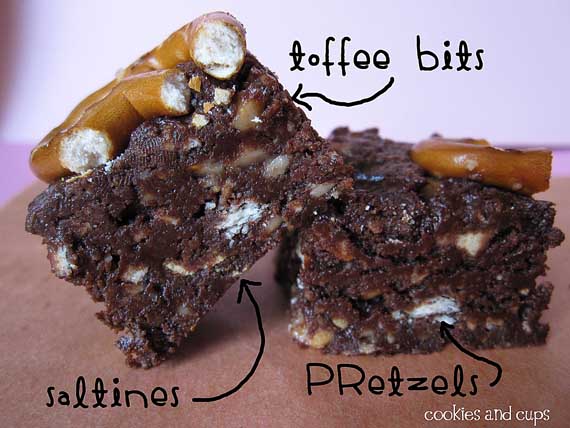 Now, get out there and enjoy your air conditioning!