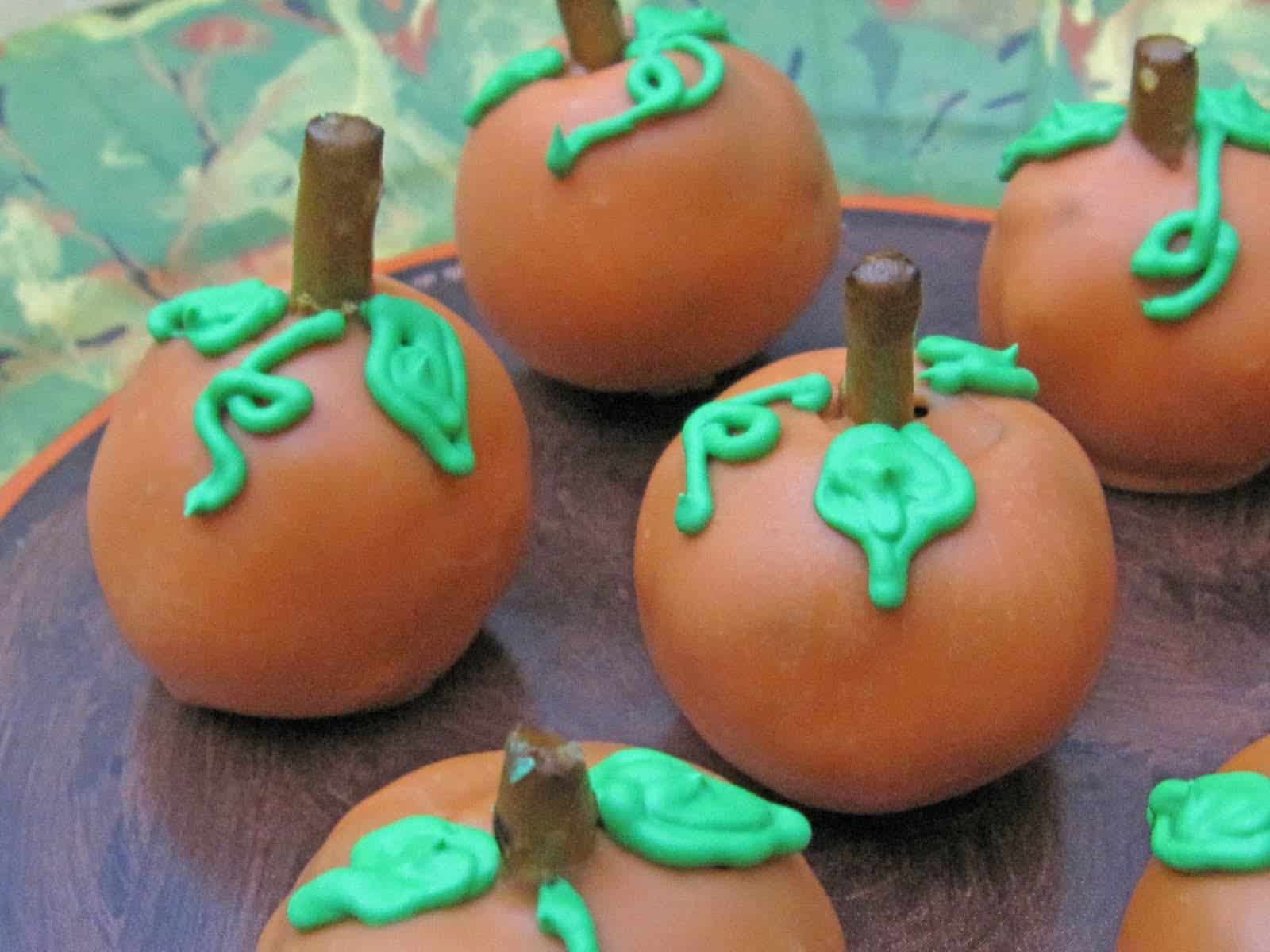 I won't make this a long post, because really
these are what they are ~
Very cute.

Very easy.
Very tasty.
My favorite Oreo truffle disguised as a pumpkin!
Isn't he cute?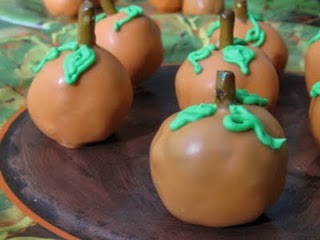 I have gone a little truffle-mad, I know! But these guys are so easy there's really no excuse not to give them a try!
If I hadn't been so busy this month I would have put these on top of a sweet pumpkin cupcake topped with cream cheese frosting…but you'll just have to imagine that, like I did.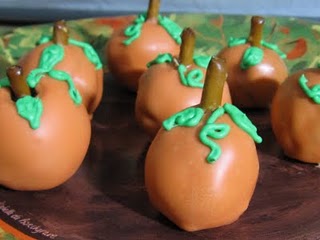 Same recipe for truffles:

Crushed Oreos mixed with 1, 8 oz block of softened cream cheese formed into balls

This time I broke a pretzel stick into bits and stuck them in the truffles before I froze them (on waxed paper lined cookie sheet) for the required 20 minutes or so.

Dipped them into some orange melting disks and then piped on some leaves and vines with a little royal icing I had leftover.

A quick icing you could use for these instead of royal is:
1 1/4 cup sifted powdered sugar

1 teaspoon light corn syrup

water, 1 teaspoon at a time until a thick, spreadable consistency has been reached.

If you add too much water, just sift in some more powdered sugar, this is not an exact science.
Color this green with gel food coloring and cut a teeny tip off of of sandwich sized ziplock and pipe on your leaves.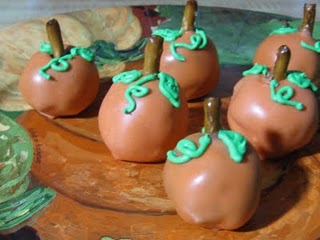 Voila ~ that's it!
A question I seem to get asked a lot is how to I get the outside so smooth…here's the first of my 2, very scientific, very culinary answers…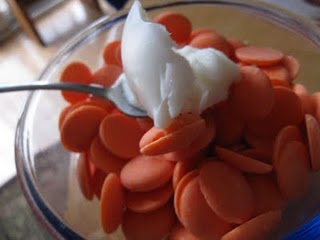 A nice healthy dollop of Crisco.
Yes, that's right…Crisco…deal with it.
Second ~ I tap the heck out of them…tap, tap tap until the excess drips off. If you are using the candy melting disks, you know that they set quickly so by the time you're done tapping they more than likely will have begun to set, so you won't have that ugly pool of extra melting chocolate at the bottom of your truffle.
I made these as a snack to take to my son's Tiger Scout meeting and the boys all seemed to like them, so don't be afraid to make these to add to your Thanksgiving tray of goodies this holiday! Your guests will thank you!