So this post was painful to write.
PAINFUL!!!
Not because I don't love the product…which is Younique 3D Fiber Lashes Mascara..but because it required me to post pictures of myself..and not only pictures.. like CLOSE pictures. Where it's all wrinkles and pores and freckles for days.
But I'm doing it. For you. Because OMG you guys I love this stuff!
I am a mascara junkie. Like if you were stranded on a deserted island and could only bring one thing kind of junkie. AND I have basically tried every mascara known to man. I get a favorite and then ditch said favorite because there has to be something better.
Long story short I have lots of favorites 🙂
Anyway, back to this Younique stuff…
The whole idea is that it's not necessarily mascara.. it's a system.
Here's what I received in the mail…

It's adorable packaging, isn't it? It comes in a cute container that holds both the "Transplanting Gel" and the "Natural Fibers".
The gel is kind of mascara-ish and the fibers are so weird! The brush for the fibers has super short bristles that are coated with fibers…it almost looks like felt…Kind of like a Q-Tip or something. At first I was a little scared.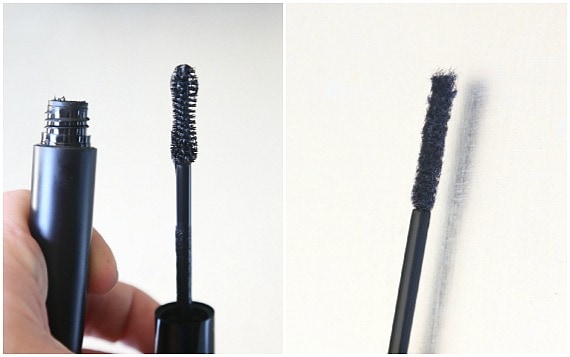 But the process seemed simple. First apply a base layer of your normal mascara and let it set. Then a layer of the Transplanting Gel that the fibers stick to. THEN a layer of the fibers. THENN another layer of the gel to "seal" the fibers on. Otherwise I am assuming they would fall onto your cheeks.
Anyhow, the whole process just took a couple minutes…not long at all.
Let me walk you through it.
Again, so so sorry about the up close and personal shots of my nose and forehead region.
Ok here is me without ANY mascara…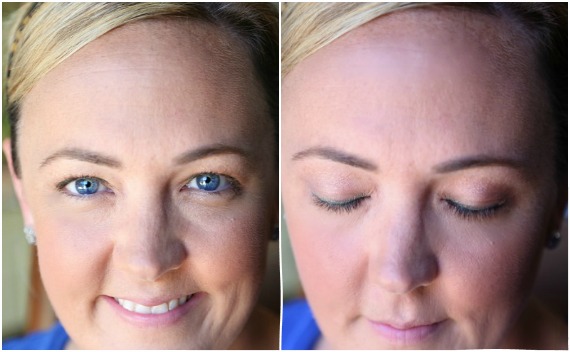 I have medium sized lashes, I would say….they aren't short, but they aren't SUPER full either…
The instructions say to do one eye at a time, so that's what I did.
Alright Step One..mascara.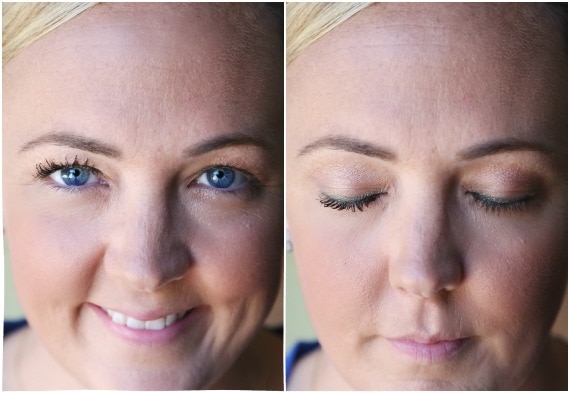 I have been using this mascara from Sephora. It's called Outrageous Volume and I bought it on a whim the last time I was in Sephora and I love it! I didn't worry to much about brushing through any clumps because  I knew I was going to be going over my lashes again. Anyhow, mascara is on the left and no mascara on the right.
Next up, I applied a coat of the gel and then a coat of the fibers and sealed it with the gel again…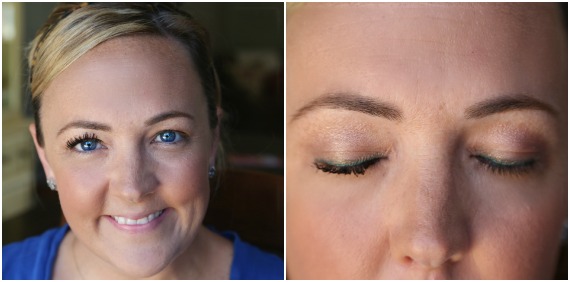 Like whoa, right?! Isn't that insane? So again…that's nothing on the right and my mascara with the Younique over it. If one layer of fibers isn't enough for you, repeat the process until you get the results you want. But don't double up on the fibers without using the gel to stick and seal. You just continue to go from the gel to the fibers until you get the volume you're going for.
Next I put my mascara on the other eye…You can see the side by side difference with just mascara and the Younique. Once I thought my mascara'd lashes were enough. Well, not any more!! On the right is just mascara. Crazy, right?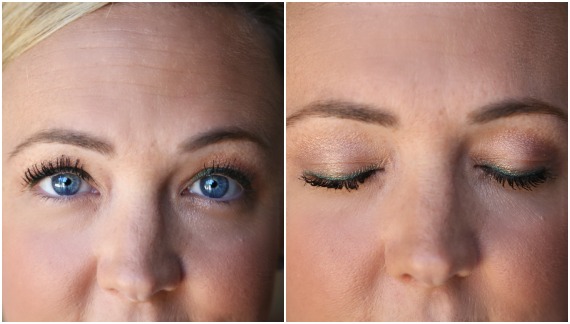 Next up the Younique on both eyes…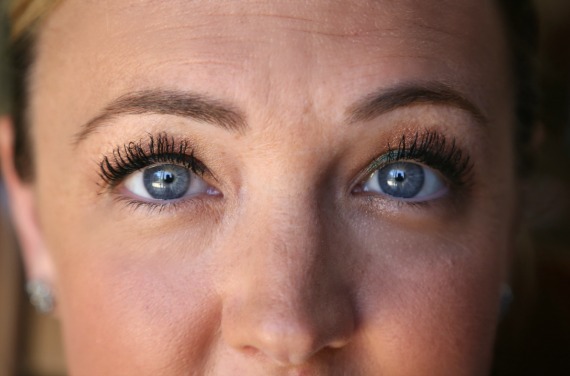 I don't mind a thick looking lash like this. If you prefer wispier, more natural looking lashes, this might not be the product for you. But if you want major impact I love this!
I am not good at applying false lashes and am always paranoid about them falling off. The fibers stayed put all day. AND it was easy to take off. You don't have to use anything special to take it off at night.. just your normal routine.
Anyway, finished face…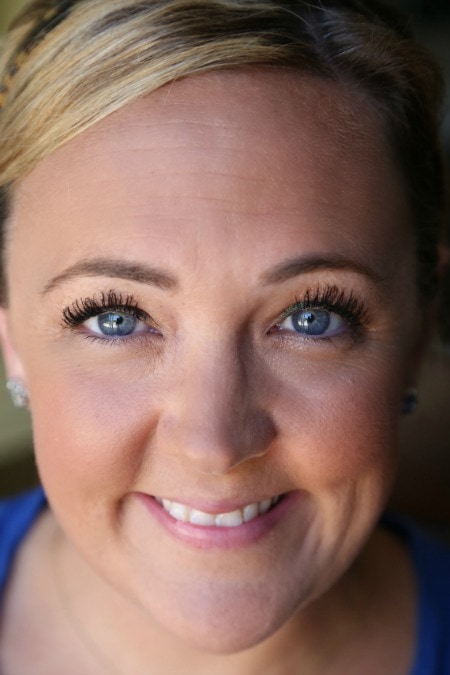 ANNNND my before and after…the only difference being the Younique!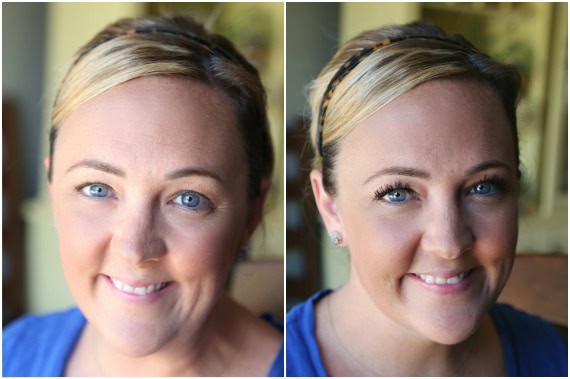 Here's the site to buy Younique if you want to give it a shot…which I think you totally should!
And here's a link to a how-to video if you want to see how it's applied!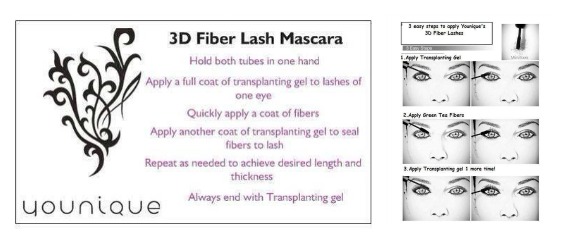 The rest of my make-up is:
Estee Lauder Double Wear foundation in Ivory Beige
Too Faced Milk Chocolate Soleil Bronzer in Light/Medium
Tarte 12 Hour Amazonian Clay Blush in Honeysuckle
Hourglass Ambient Lighting Powder
Eyeshadow from my Too Faced Chocolate Palette
Urban Decay 24/7 Glide on pencil in Junkie
Anastasia Brow Wiz in Medium Brown
And what's so fun about today is that Catherine, my Younique gal, offered to giveaway  a 3D Moodstuck Fiber Lashes Kit so you can try it out too! YAY!
Using the simple widget below enter to win. You have 3 easy ways of entering the contest…
a Rafflecopter giveaway

Good Luck!