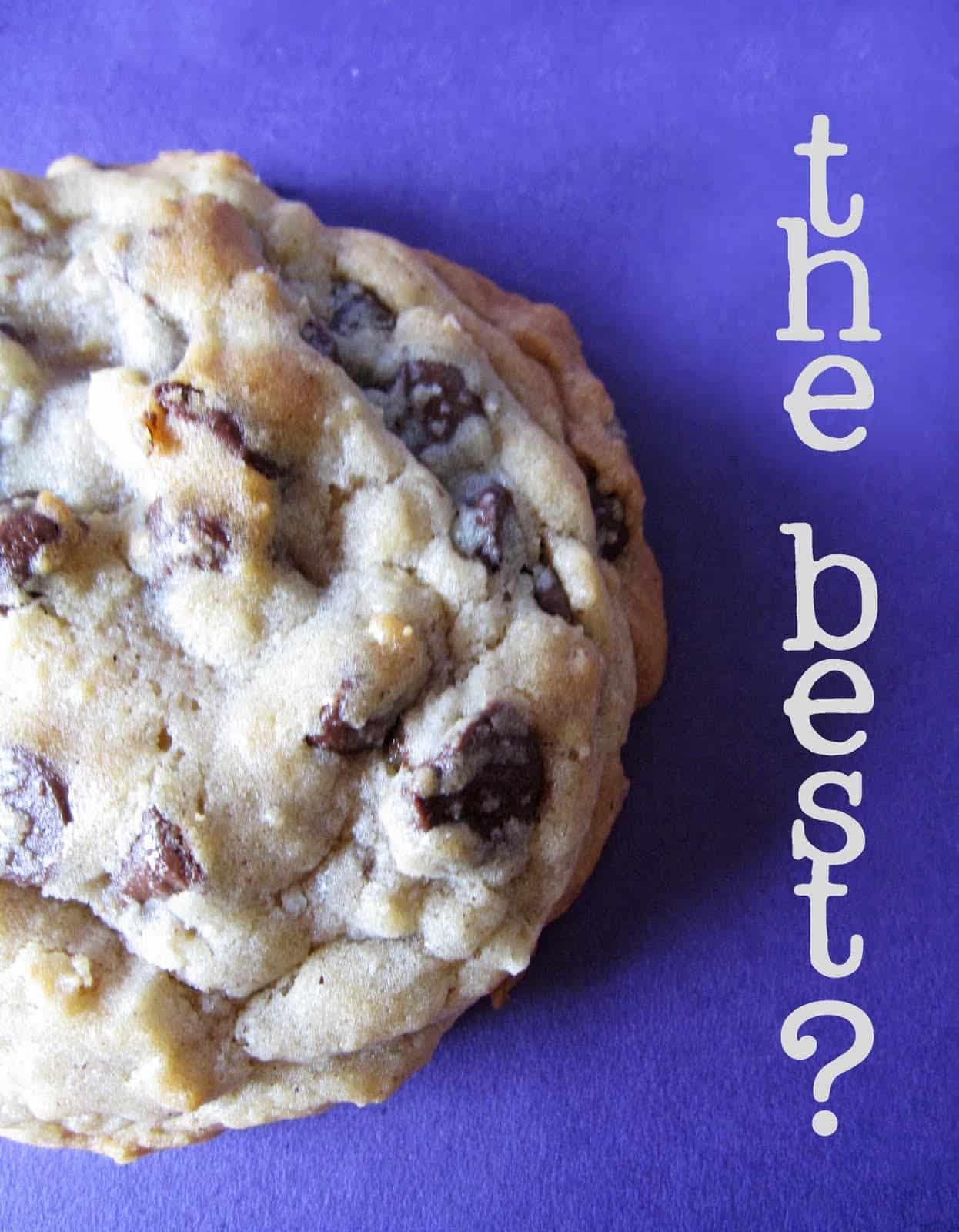 I feel like I have spent a good part of my adult life (thus-far) chasing the best (whatever) or the perfect (something). If a magazine is boasting "The BEST"…Most likely I will buy that magazine. Let's see:
The BEST kid's toys
The BEST new makeup
The BEST jeans for your butt
The BEST vacation
and the list goes on and on…
Now, I consider myself a smart-ish individual, and I recognize that all these lists are purely marketing ploys to get me to buy whatever is the latest "BEST", but I fall for it.
Pretty much every time.
Because, ya know, what if it IS the BEST?
I wouldn't want to miss out on that!
So here's what has happened…I now have a drawer full of all the BEST mascaras, a closet full of all the BEST jeans and a basement full of the BEST toys guaranteed to make my kids geniuses.
I'm a sucker.
Another trend I have noticed…or maybe it's not a trend…is everyone claiming they have the BEST Chocolate Chip cookie recipe.
Here's the thing, though..as soon as I think I have found the BEST chocolate chip cookie recipe, someone comes along with something a little different that is also THE BEST, so I feel almost obligated to give it a try…in the name of research and all.
Needless to say, I have made lots and lots of chocolate chip recipes. And I mean lots. Having 4 boys we bake chocolate chip cookies no less than twice a week. Seriously.
We've tried all the different combinations:
All butter, all shortening, a mix of both…milk chips, semi-sweet chips, bittersweet chips…nuts, no nuts…oats, no oats, egg yolks, whole eggs…
the list goes on and on.
Here's my hypothesis though: most people probably like the type of cookie that their mom made growing up.
Right?
That's why I haven't ever posted a chocolate chip cookie recipe before this one. I wanted to make sure it was seriously good.
So, there never really will be a BEST, and in my opinion the more the merrier…
Different Strokes Different Folks…
You say Potato…
anyway
Give these a try…a big chocolate filled cookie that certainly won't disappoint.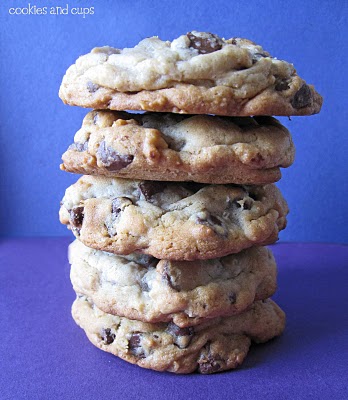 I don't dare say THE BEST, but I will say that they are pretty darn good.
This isn't a typical recipe…there are a few ingredients that you might go, "huh?" about…but be a believer…you won't know any of those things are in this cookie…it just tastes GOOD!
So get out your big scoop and bake up, people!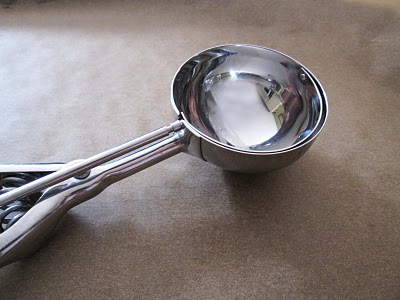 MY Latest and Greatest Favorite Chocolate Chip cookie recipe.
(adapted from Taste of Home)
1 cup shortening
1/2 cup softened butter
1 1/3 cup granulated sugar
1 cup brown sugar
4 eggs
3 teaspoons vanilla extract
1 teaspoon lemon juice
3 cups AP flour
1/2 cup old-fashioned oats
2 teaspoons baking soda
2 teaspoons kosher salt
1 teaspoon ground cinnamon (don't be scared)
Combine dry ingredients (set aside)
Cream butter, shortening and both sugars until fluffy.
Add eggs, one at a time beating after each.
Beat in vanilla and lemon juice.
Add in dry ingredients and on low mix until combined.
Refrigerate overnight.
(I know this stinks, but do it)
Preheat to 350.
Line baking sheets with parchment.
Using 1/4 cup measuring cup, or ice cream scoop, place dough about 2 inches apart on lined baking sheet.
Bake for 12-14 minutes, until cookies begin to golden up on top and around edges.
Let cool on sheet for 2 minutes and then transfer to cooling rack.
Makes approx 28 large cookies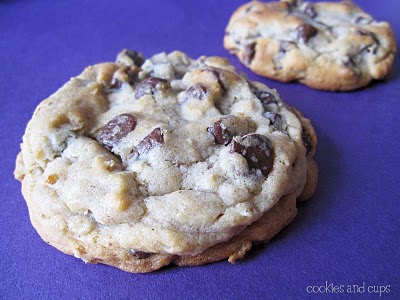 This recipe calls for cinnamon. Don't be scared. In the baked cookie, you can't really taste it, but it gives the cookie a little something. Trust me, I am an expert.
Also, please line your baking sheets with parchment. It really makes a difference in the baking process, plus it keeps your cookie sheets clean. Win-win!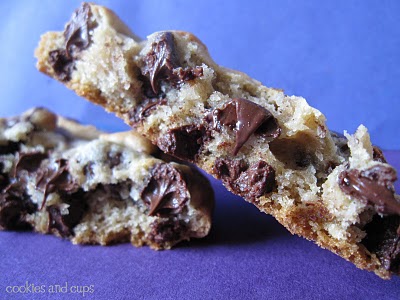 Now, while we are on the topic of cookies,after you make these cookies, grab a glass of milk and go buy
this adorable T-shirt…
Yes, this is me…please don't judge the messy hair…it's all in the name of cookies.
The cookie is saying, "I love you" to the milk.
Isn't it the cutest? The cool folks over at threadless.com sent it to me, with a super awesome pair of matching Havaians.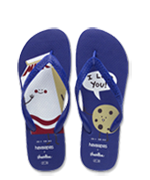 Every time I have worn this shirt I have people stop me and ask where I got it or tell me how cute it is. What fun it is to have cookies on my belly and IN my belly 😉
Do you have a favorite chocolate chip cookie recipe?