Chocolate Chunk Pistachio Cookies…browned butter, dark chocolate chunks and salty pistachios make these cookies irresistible.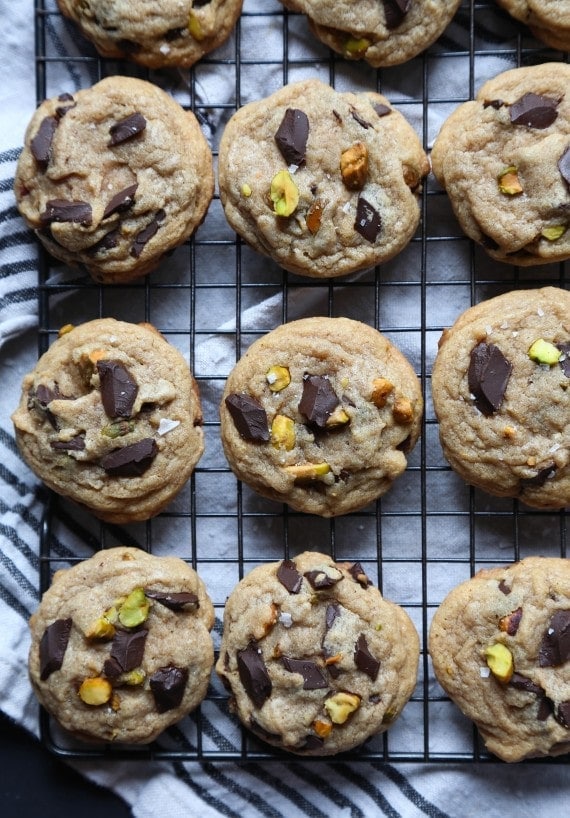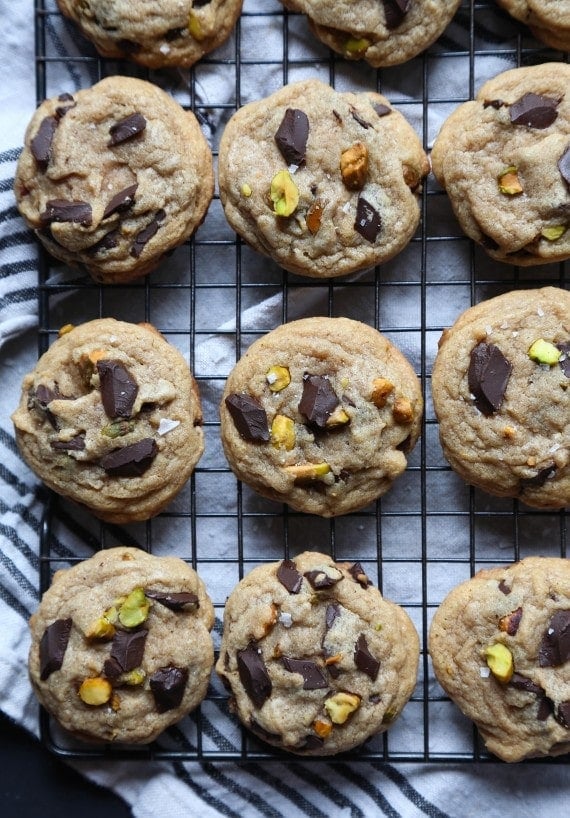 I generally feel like nuts have no place in my chocolate chip cookies. I mean they just. aren't. necessary.
Right? Right.
BUT. Let's just say that while I guess pistachios are technically nuts, they aren't as nut-ish as walnuts or pecans…or whatever other nuts people add to cookies.
I can't be the only one who feels this way.
And also nut-ish is totally a thing.
So I've broken my cardinal cookie rule and gone to the dark side. With less nut-ish Chocolate Chunk Pistachio Cookies. Oh, and did I mention that browned butter and flaked sea salt were invited to the party?
These are thick, chewy, salty sweet cookies with the perfect chocolate to pistachio ratio…which means LOTS of chocolate!
Hop over to Imperial Sugar for the FULL RECIPE!
Looking for more Pistachio Recipes?