These Mud Hen Bars are a Gooey Chocolate Chip Marshmallow bar topped with Brown Sugar Meringue! So good!!
Sometimes names can be deceiving.
Haven't you ever met a person and been like, yeah…your parents SO should have named you Jan and not Heather?  Or Brody and not Chuck? It happens.
Same thing happened with these bars. They're called Mud Hen Bars. Which is basically the grossest name ever. Mud is not tasty…Hens are all pecky and whatnot… And the google told me a "Mud Hen" is a gross marsh bird that lives in swamps and other wetland-type areas.
Well, I am not a bird-fan in general.  They scare me.  I mean, they can fly.  Think about it. AND Mud Hens are not only birds, they live in swamps.  Swamp birds.  Could there be a worse type?
But defying all laws of logic I made these Mud Hen Bars. They sound gross. But they aren't. They're exactly the opposite.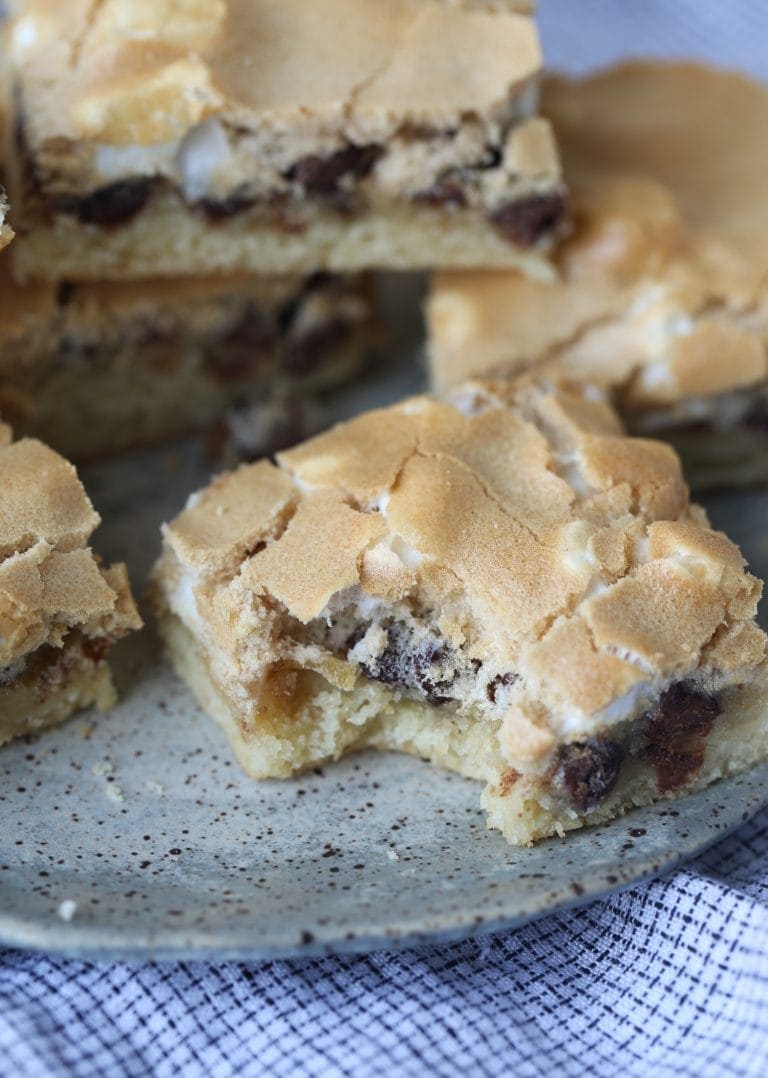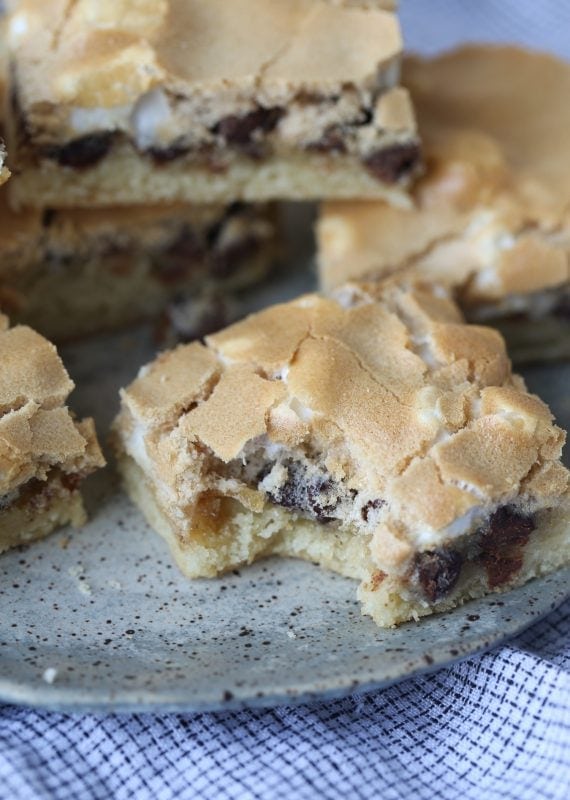 This Mud Hen Bars recipe is really easy.
What is a Mud Hen Bar?
The best way to describe Mud Hen Bars is they are is a kind-of cookie base, topped with chocolate chips and marshmallows with a yummy brown sugar meringue spread all over the top.
Just sprinkle your chips and marshmallows…
Then mix up your meringue, which is just brown sugar and egg whites…
Then spread that all over the top…
What you'll get is a gooey cookie bar topped with a light, crunchy meringue topping.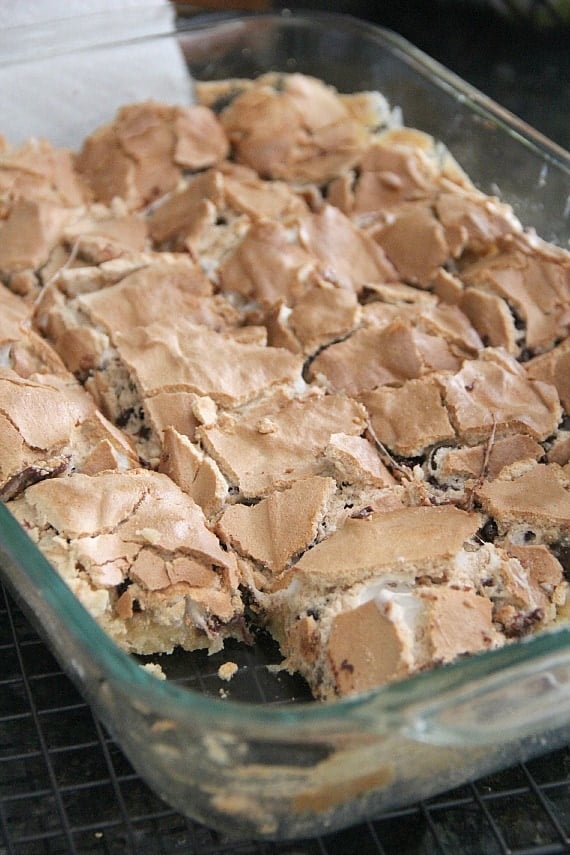 They are really like nothing else I've ever had…
Such a cool combination of textures.  They might not be pretty, but they are tasty.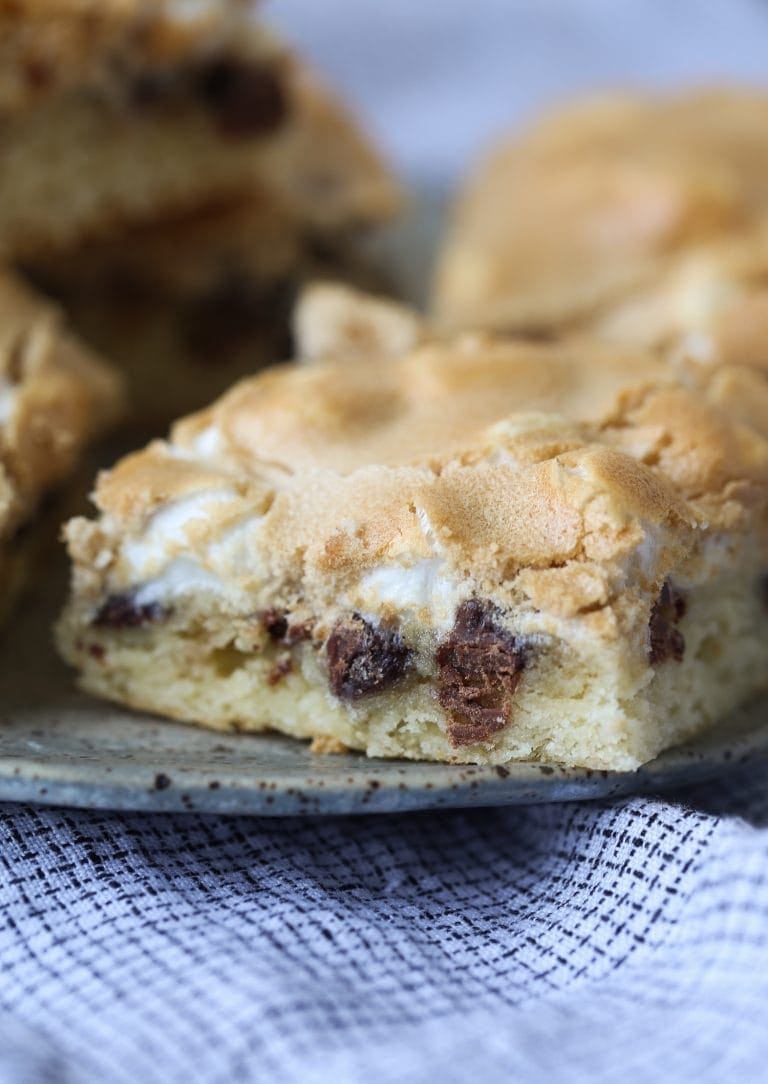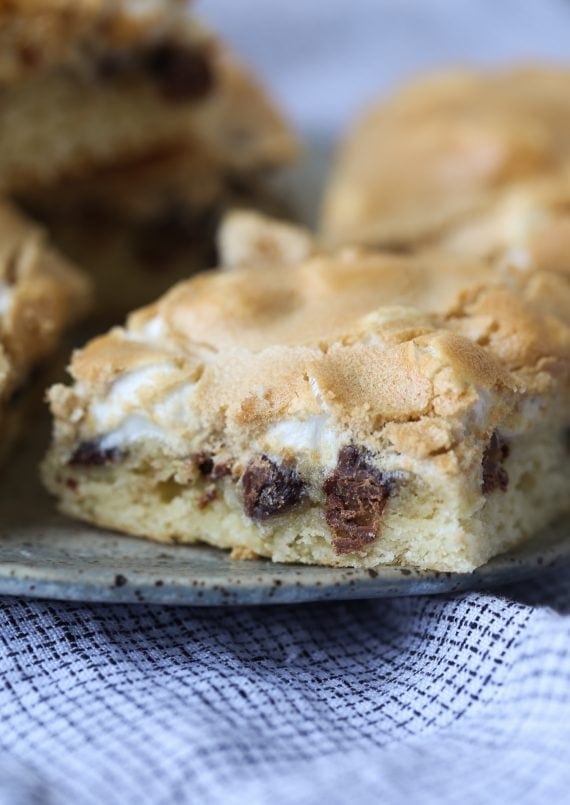 Just forget that they're called Mudhens 🙂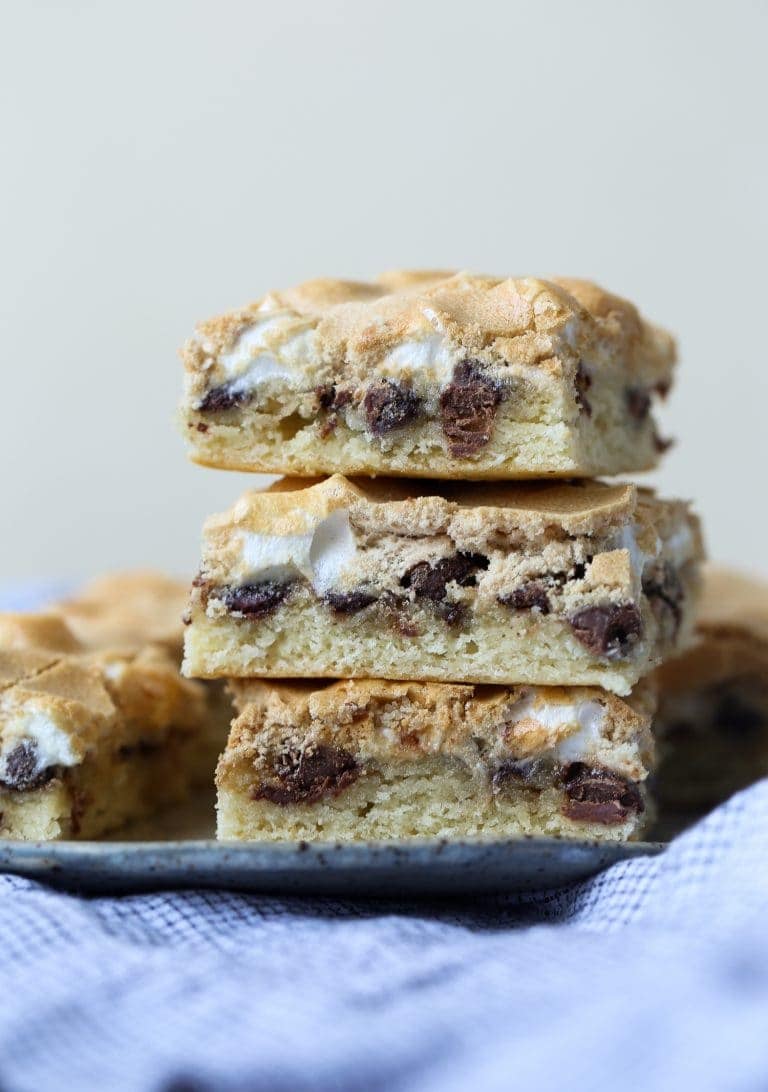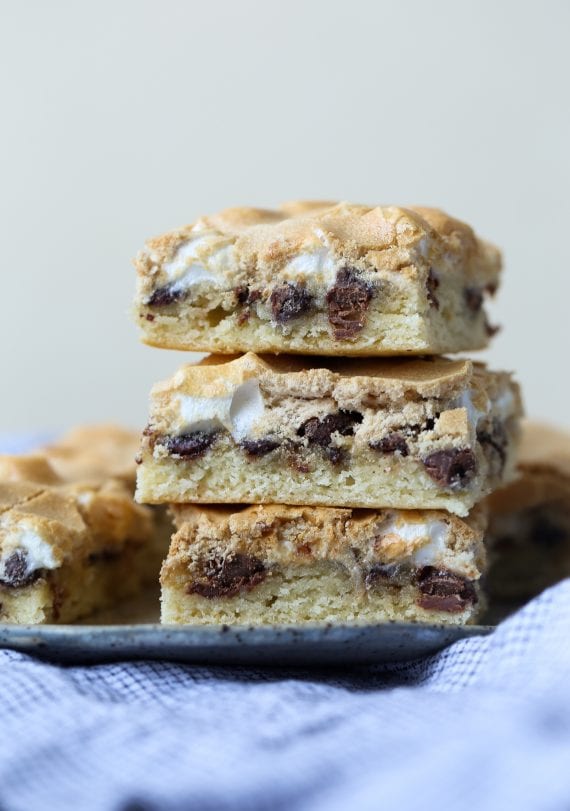 This Mud Hen Bar recipe was originally published on my site in 2012. I have since updated some of the pictures and slightly tweaked the recipe. Enjoy!
Print
Mud Hen Bars
Prep Time:

10 minutes

Cook Time:

30 minutes

Total Time:

40 minutes

Yield:

24

bars

1

x
Category:

Bar Cookies

Cuisine:

Dessert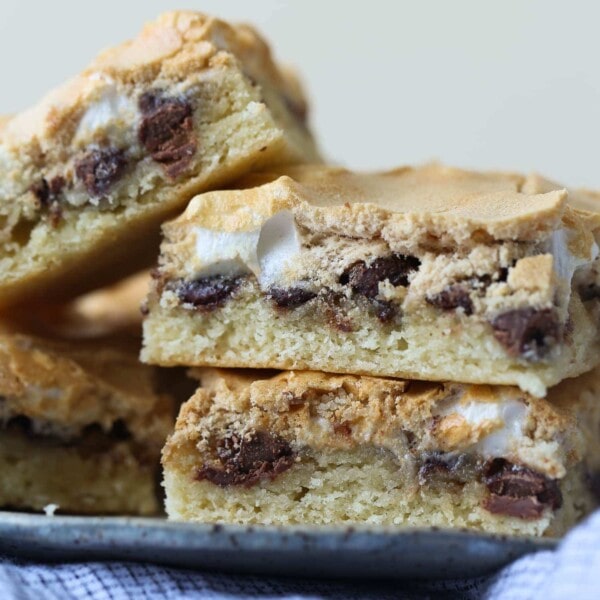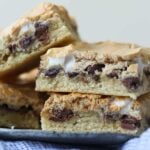 ---
Description:
Chewy Chocolate Chip Cookie bars topped with a crunch brown sugar meringue!
---
Ingredients:
1/2 cup

butter, room temperature

1 cup

granulated sugar

1 teaspoon

vanilla

1

whole egg +

2

eggs, separated

1 1/2 cup

s flour

1 tsp

baking powder

1/2 tsp

salt

1 cup

mini marshmallows

1 cup

semi-sweet chocolate chips

1 cup

light brown sugar, packed
---
Instructions:
Preheat 350°
Spray a 9×13 baking pan lightly with cooking spray
In a large bowl cream together butter, granulated sugar, 1 whole egg plus 2 yolks and vanilla until smooth.
Add in flour, baking powder and salt and mix until just combined. Spread in prepared pan.
Top with chocolate chips and mini marshmallows.
In a clean mixing bowl with whisk attachment on your mixer, beat the 2 remaining egg whites until stiff peaks form, about 2 minutes on high.
Fold in light brown sugar and stir until combined and there are no lumps.
Spread on top of chocolate chips and marshmallows.
Bake 30-35 minutes until top is golden brown.
Allow to cool completely before cutting into squares
---
Notes:
store airtight at room temperature for up to 3 days.
Keywords:: mudhen, chocolate chip, meringue, brown sugar
Want To Save This Recipe?