This Root Beer Pulled Pork with Root Beer BBQ Sauce is amazingly simple to throw together and feeds a crowd!
I am all about a slow cooker meal. AND I happen to be all about a pulled pork sandwich. So today we're combining the two with Root Beer and calling it a meal.
I'm telling you that slow cooking pork in a bottle of root beer is a good idea. No, scratch that, a great idea. Dry rub it with a simple mixture of salt, pepper and brown sugar and you have deliciously sweet pork that you can eat all by itself…ORRRR go the extra mile and make some Root Beer BBQ sauce to serve on top.
I think you should go the extra mile.
I like to use Boneless Pork Center Cut Roasts for my pulled pork because it's not as fatty as other cuts that typically are used. I have even made this recipe with Pork Tenderloins and it's been fantastic.
Just whip up a quick dry rub…
I just used dark brown sugar, salt and pepper….but you could absolutely throw in some cayenne pepper if you like things a little spicy!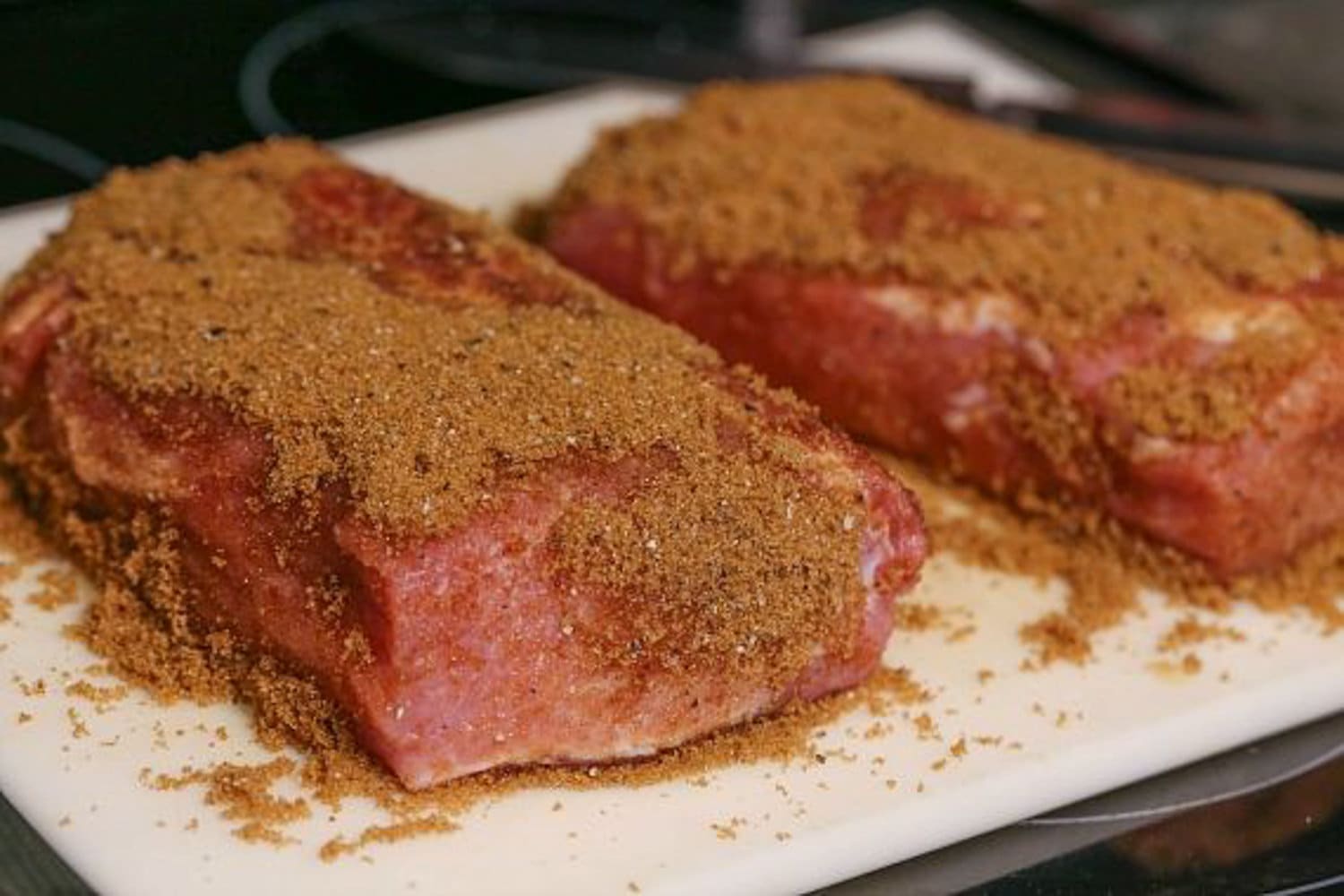 Coat you meat and then put that in the slow cooker on top of a chopped up onion and some garlic…
And pour a whole bottle of root beer up in there.
Let it simmer for about 4 hours on high in your slow cooker and shred it up. I like to keep it in the juices so it stays moist.
But like I said, if you want to go a step further I highly recommend my Root Beer BBQ sauce to along with it.
See, a plain sandwich is good…but a sauced up sandwich is a lot better…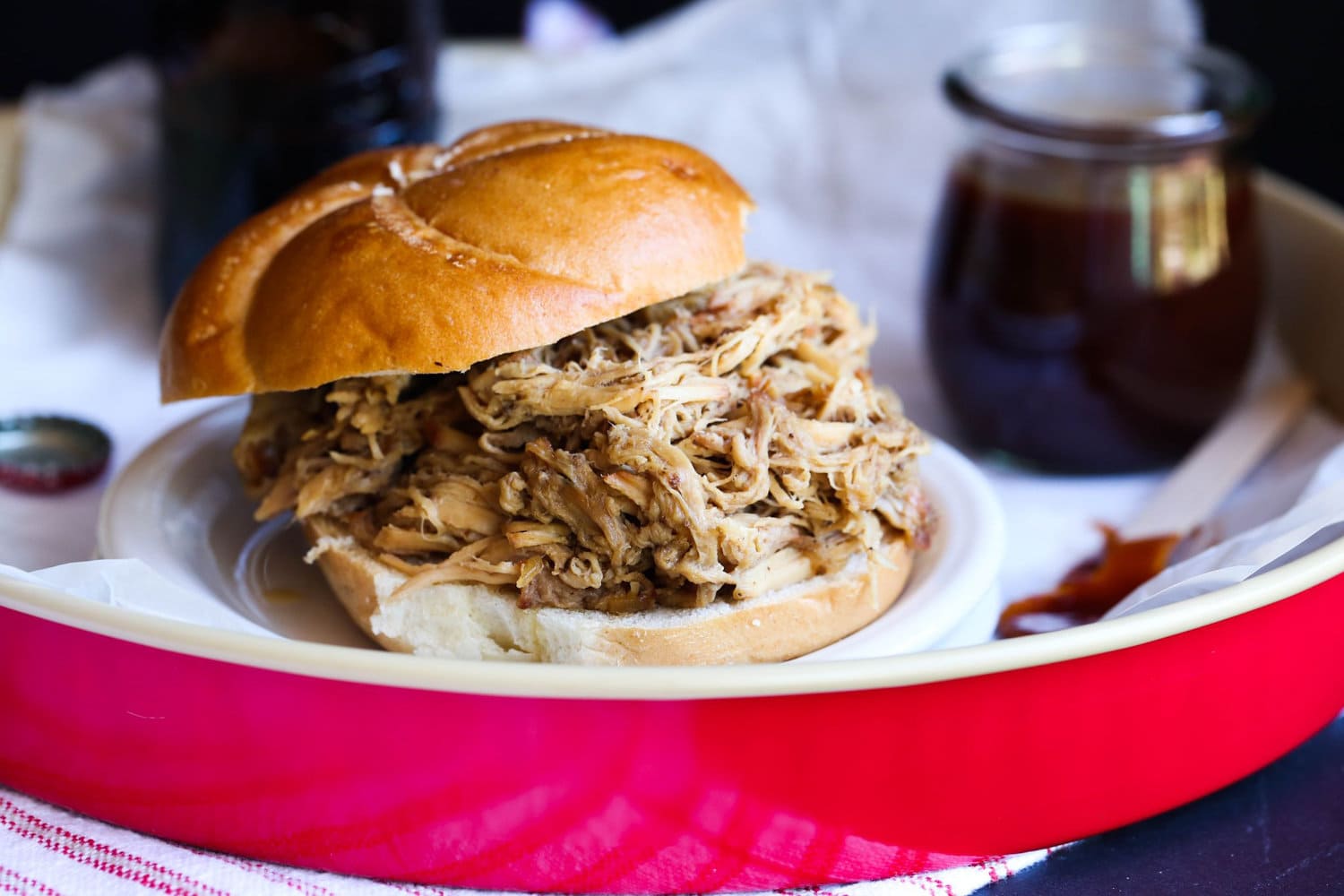 I mean, don't cha just wanna…
For the FULL RECIPE hop over to Imperial Sugar where I am posting this month!