Easy Brownie Sundae Cups are the perfect little brownie bowl for you favorite ice cream and toppings! Plus, no bowl to have to clean!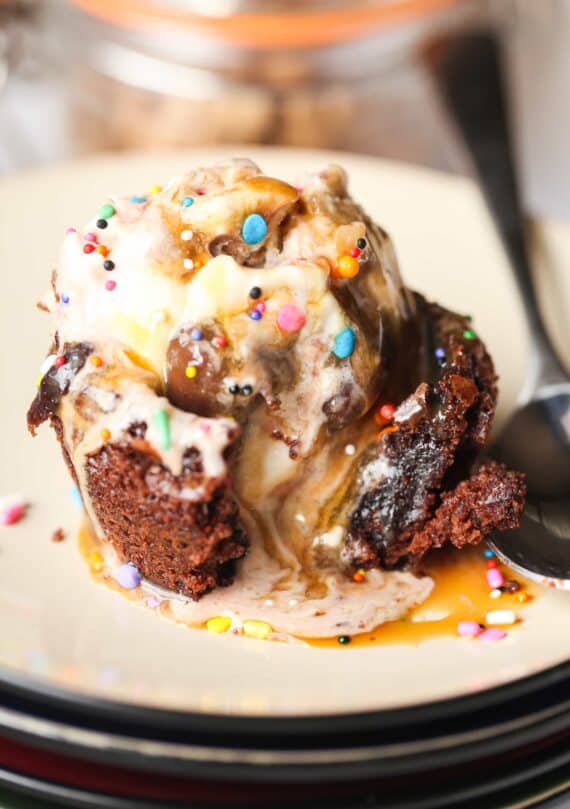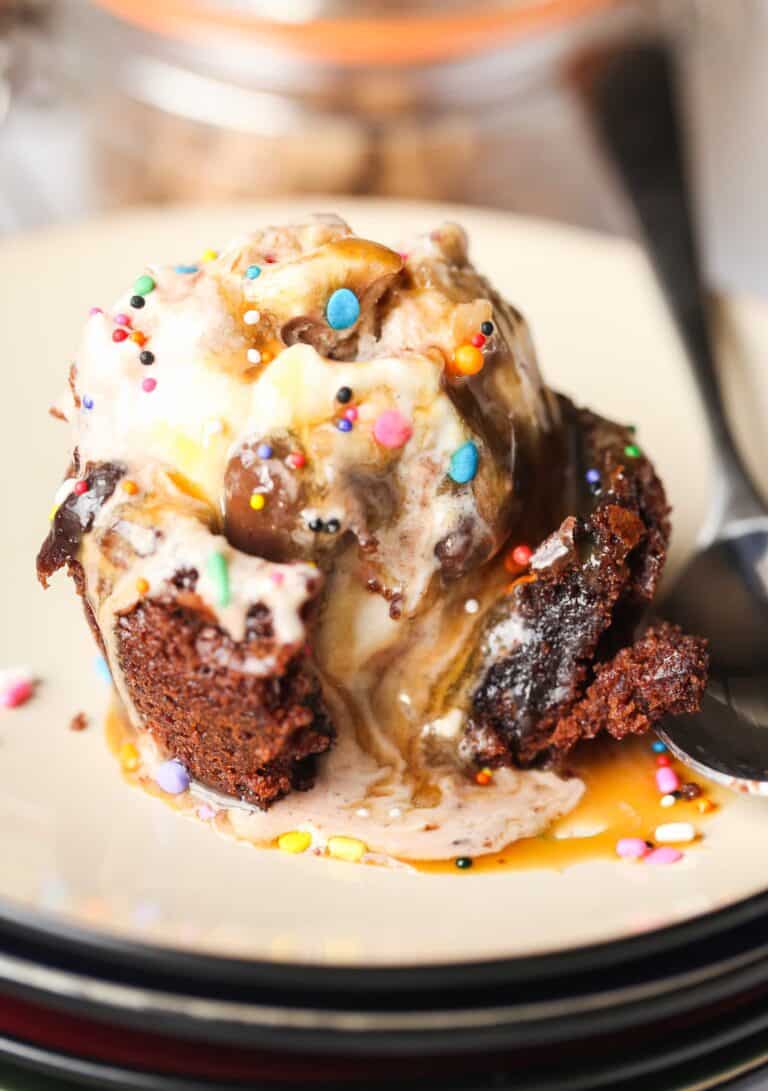 I am all about an ice cream party in every season. We definitely shouldn't have to wait until summer to top a bowl of ice cream with hot fudge and sprinkles.
There are even quite a few ice cream parlors that CLOSE in the winter where I live. Like, you can't even go buy a double scoop cone in January if you wanted to. It's tragic. So I'm trying to bring the fun back to the dead of winter in New Jersey with these super easy Brownie Bowl Ice Cream Sundaes.
You can use your favorite from-scratch brownie recipe, my PERFECT Brownie Recipe, or even use a boxed mix for quickness. Bake them up in a muffin tin and then as soon as they are done press the centers down to create a well.
That's really it. Pretty easy.
Then of course once they're cooled (or still a little warm…sigh) plop a scoop of ice cream on top…I went with Chubby Hubby (solid choice). And caramel sauce and sprinkles are optional (not optional).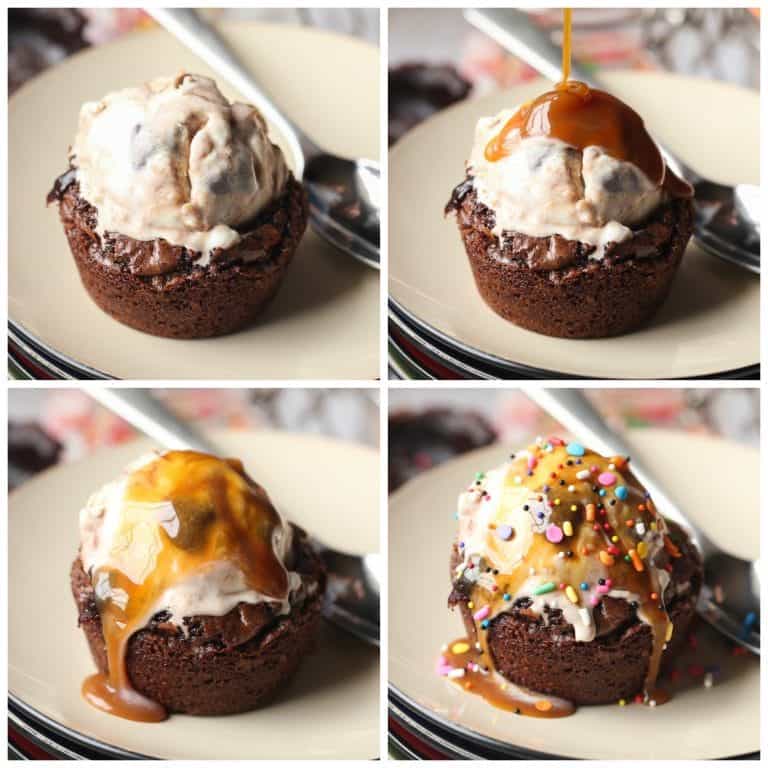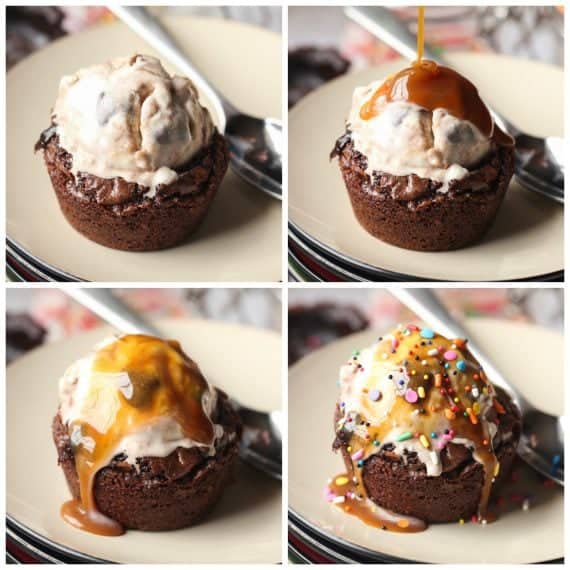 Hop on over to Imperial Sugar today for the full details!!
Get your ice cream scoops ready!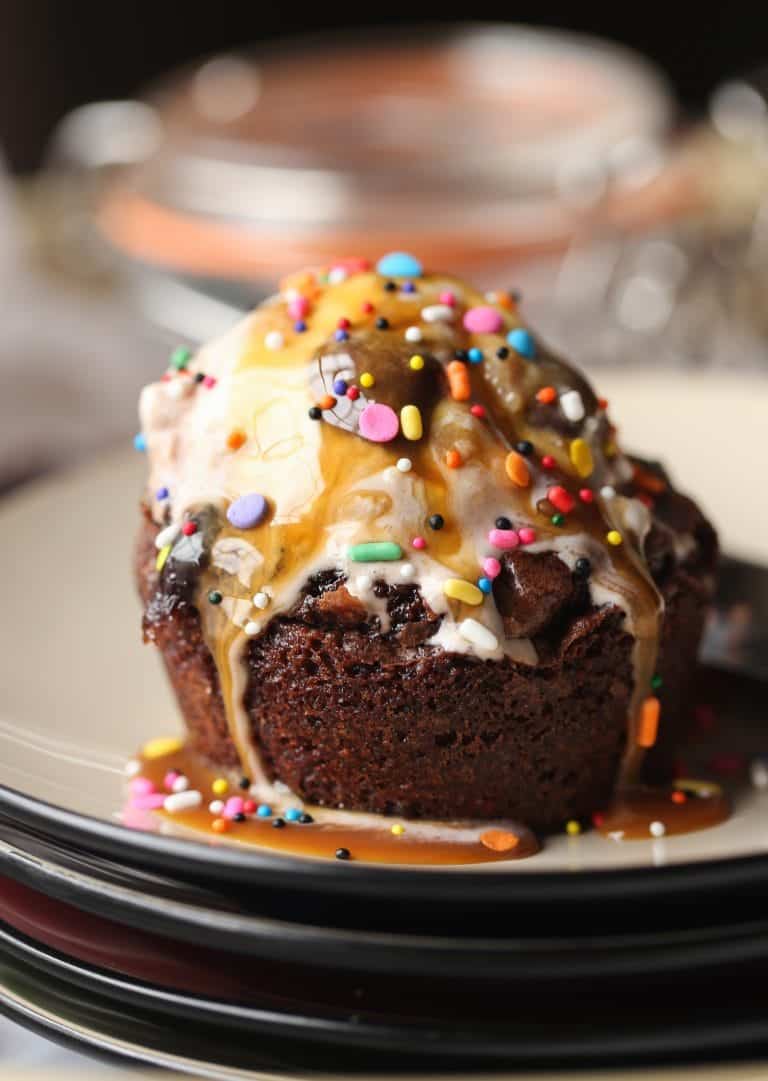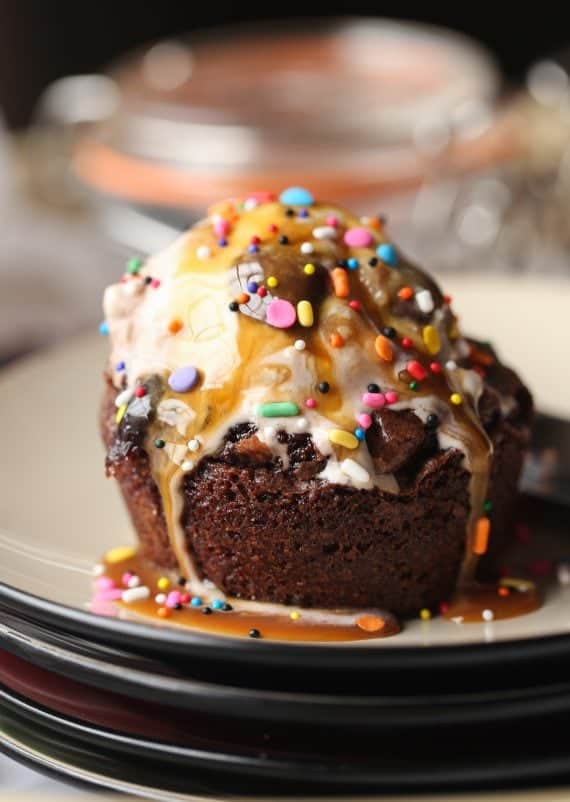 FULL RECIPE over at Imperial Sugar!