Be the first to find out about my latest recipes by joining the Cookies & Cups Baking and Cooking Community! I'll answer all your questions and we can get to know each other better through food and fun.

A Baking and Cooking Community that Cares!
Popping in on this Friday to fill you guys in on some fun news!! I have officially started the Cookies & Cups Baking and Cooking Community!
I am BEYOND excited at taking this new step to get to know all of YOU better!
While I always love sharing on my regular facebook page, sometimes it's tough to really interact and get to know you. Plus, facebook is very weird about what it chooses to show you guys, so I know a ton of you who like my page probably miss a lot of the action going on over there.
But this will be a little different. Yes, I will be sharing my recipes there occasionally, but I REALLY want it to be a place where you show me what YOU'RE making! Group pages are set up more like a forum, so it should be an easy place to swap recipes, tricks, ideas, PHOTOS of what you're baking/cooking, or even what your weekend plans are! Over the years one of the most fun things about Cookies & Cups is getting to know you guys. I feel like I have friends all across the world all in the name of baking and I think that's just AWESOME.
So hop over and join the party! I really want to see your faces over there…let's get to know each other!
Other Friday things:
That fun cheese and cracker board up top? Well, cheese plates have become my new favorite thing, mostly to make. It's like crafting with food. They certainly aren't the cheapest thing to make, but they sure are a statement! I included THIS Avocado hummus, and THIS Pimento Cheese. They were a nice way to mix things up!
I'm thinking of starting a new series her eon the site that involves FROSTING… could be a lot of sweet fun!
Are you following me on Instagram? I think I have officially dropped Snapchat and am fully onboard with Insta-stories. If only they could give me a beauty filter… sigh.
This whole 13 Reasons Why thing… SO HARD TO WATCH. I know that is the whole point, right? But whoa. Being a teenager isn't easy for anyone, but I have to say that I am so glad I am not one in this day of digital media. My 11 year old came home and told me his friends were watching… now, I have watched it and don't plan on letting my kids watch it until they are older… it's a personal choice what you allow your kids to watch, of course, but I say that parents should screen it first to make the best possible choice for your kids. There is a LOT of heavy and mature material in the show.
In a major love affair with my new Yeti. Got a pretty new seafoam 30 ounce tumbler and my water has never tasted better 🙂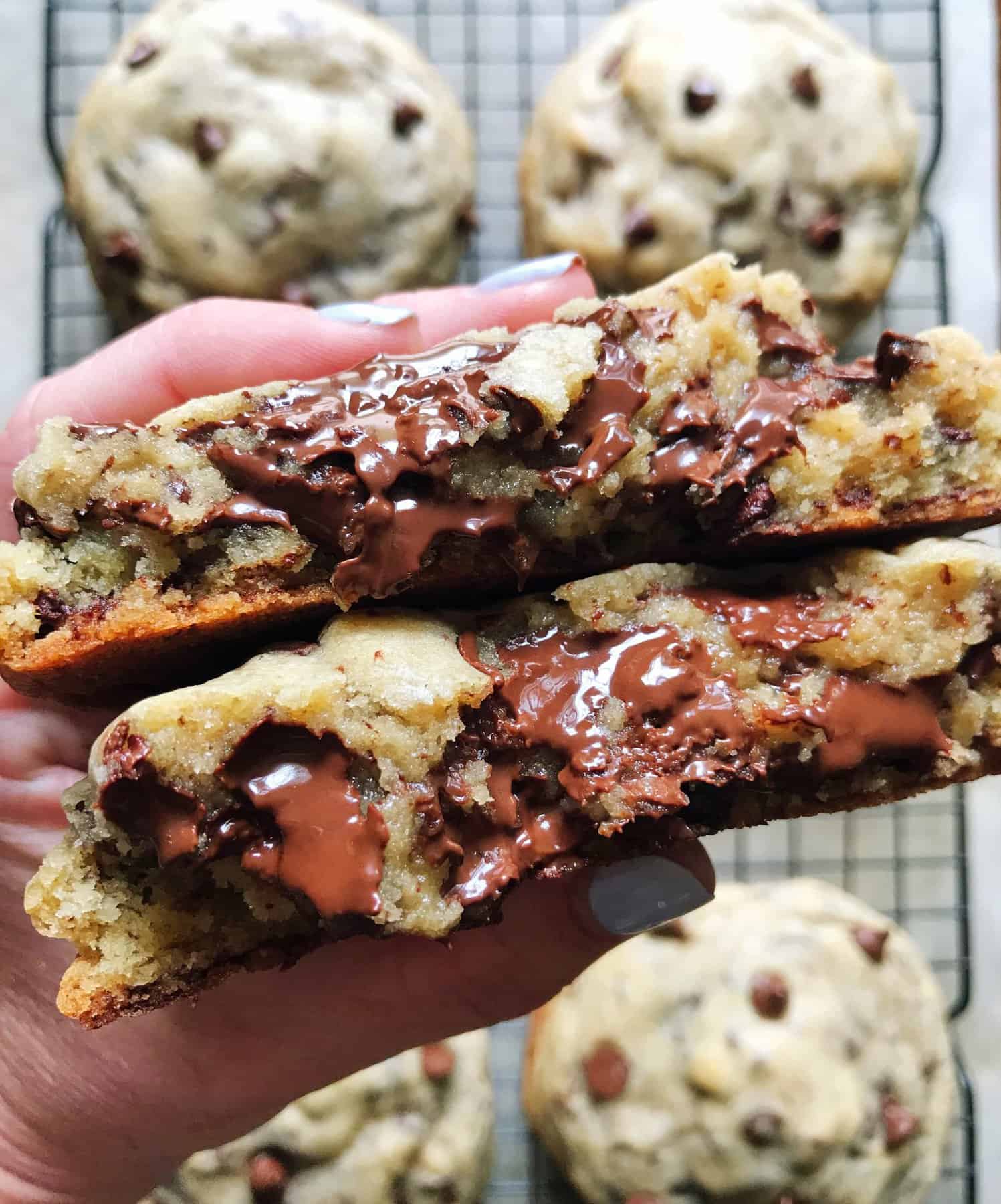 I made these cookies this week, you might have seen them over on Instagram…and I am OBSESSED. They are a handful….literally…and I can NOT wait to share them with you coming up next week! Get your stretchy pants READY!
Bought this pretty palette last week and I am having the most fun playing with all the colors!
OK, have a fantastic weekend and I can't WAIT to see all your faces over in the Cookies & Cups Baking and Cooking Community Group!!!
Happy Friday!!