I know, I know. Nothing like waiting until the last minute! There are always a few people that I inevitably forget to buy a gift for…as well as someone who I didn't EXPECT to get a gift from…so let's talk about a simple little treat that you can make in advance to have for all those last minute gifting situations!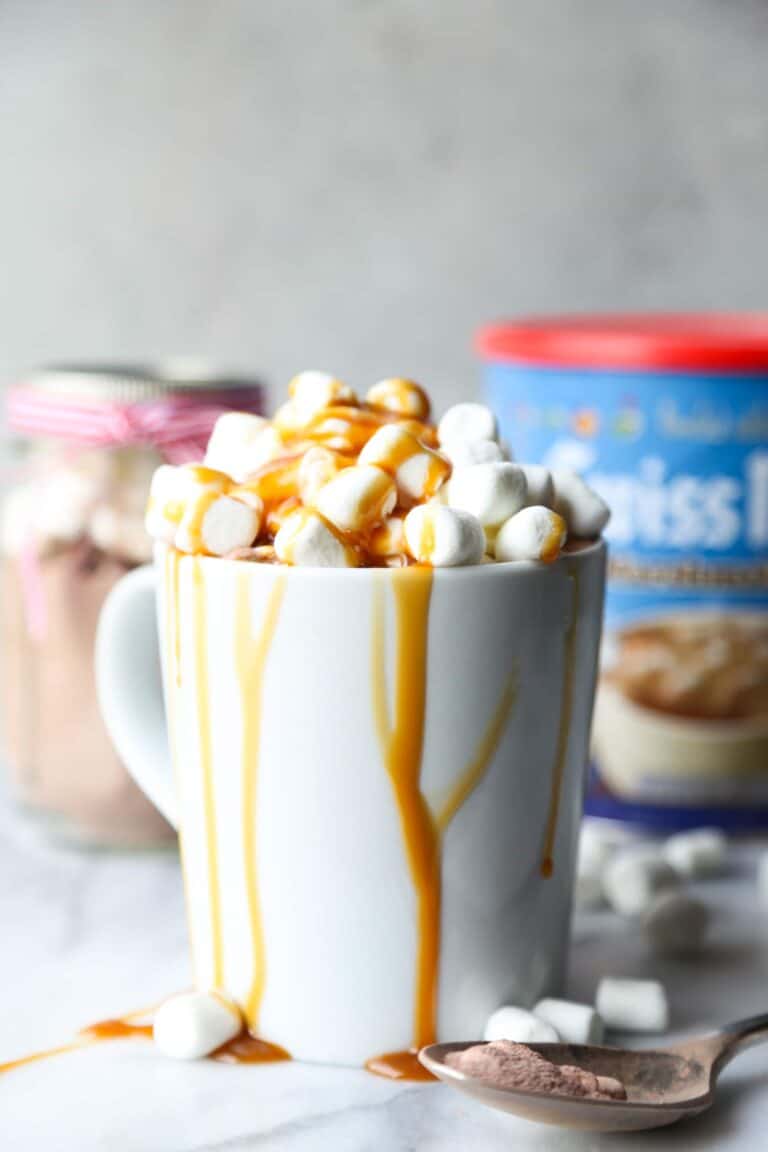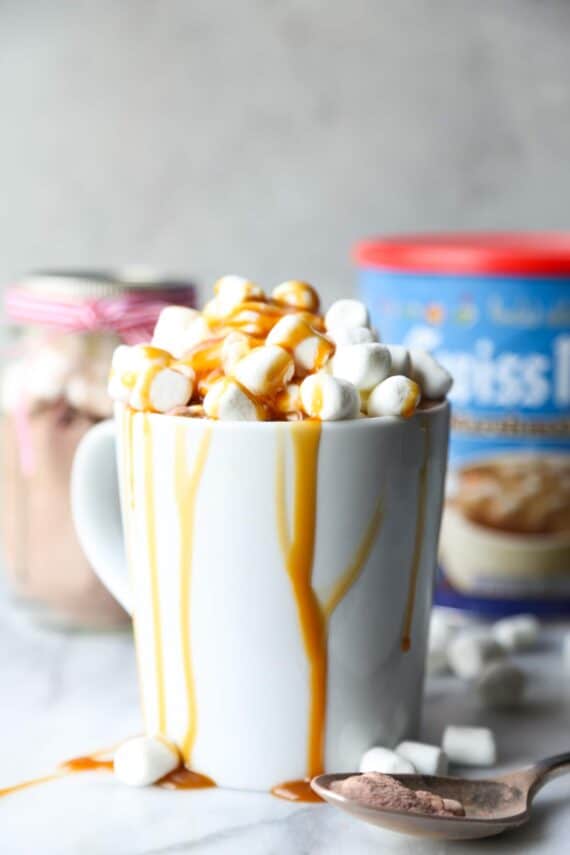 I am all about taking a shortcut in these types of situations.
Go ahead and run to Walmart and pick up a big container of Swiss Miss Hot Cocoa Marshmallow, a bag of mini marshmallows and even some milk chocolate. Grab a few Mason Jars and some ribbon and get to crafting. This whole project will take you under 15 minutes.
Fill the bottom of the jars with hot chocolate mix, top it with extra chocolate and marshmallows, tie a ribbon and you're good to go. I mean…hello adorable.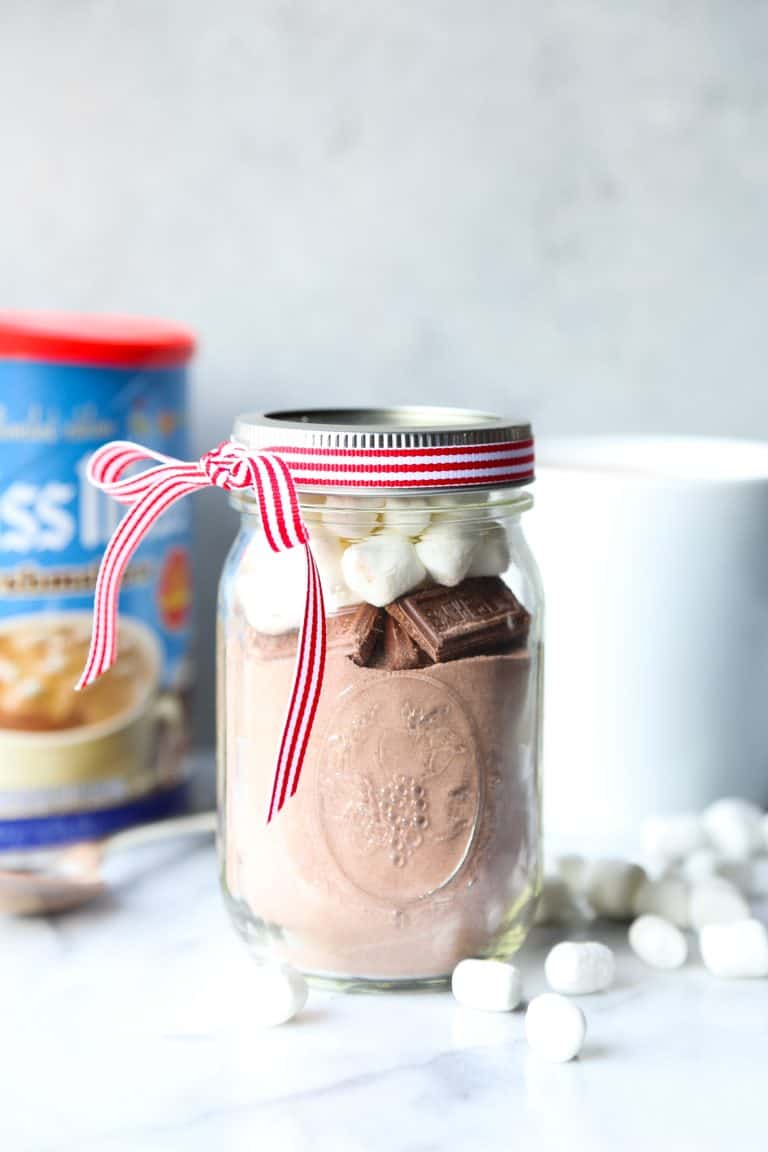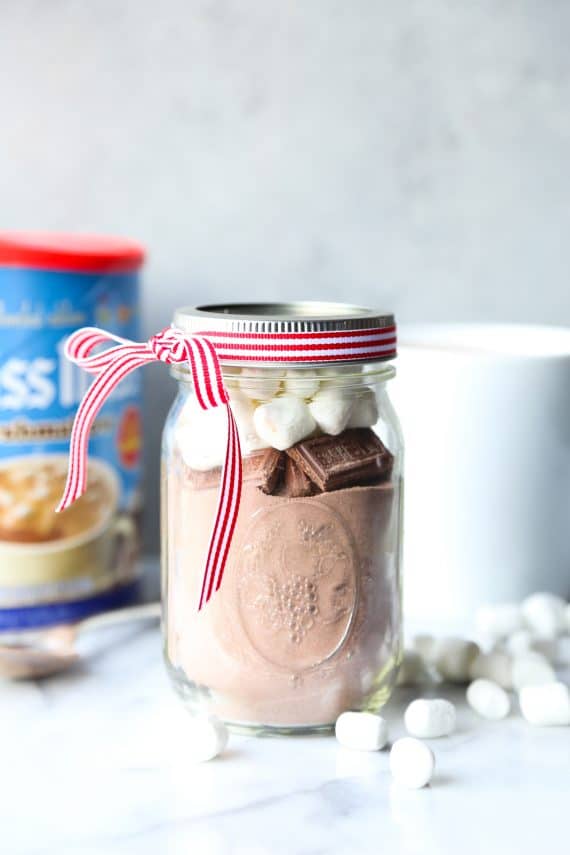 If you have a party to go to and you were supposed to bring a dessert, don't stress, my lovies. You can easily make something super festive with very little effort. For example, if you buy a Marie Callender's Apple Pie, just make some homemade whipped cream (or even Reddi-wip) and homemade caramel sauce and serve it with the pre-made pie. This little trick instantly gives your dessert a homemade look with super minimal effort.
You may call this sneaky, but I prefer to think of it as optimal time management.
And if you're in it to win it, check out his ADORABLE idea…


Freezing Reddi-wip to make cut out whipped cream hot chocolate floaties.Talk about GENIUS!
Anyhow, I hope this has helped take a little pressure off the next few days. Let's all enjoy a HAPPY HOLIDAY!